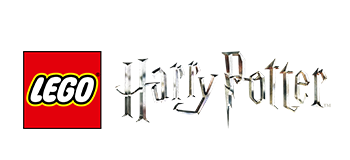 All LEGO® Harry Potter™ sets
LEGO Harry Potter
The enchanted world of Harry Potter™ knows the whole world - The story of the boy who survived has found many loyal fans over the years.
LEGO has also taken the opportunity to embody the success story in now more than a few sets. Solely Hogwarts - the school of witchcraft and wizardry has been recreated in 3 LEGO® Harry Potter™ sets released so far. Join Harry, Hermione and Ron on their most exciting adventures - summon up a Patronus, battle the villainous Hungarian Horntail in the Triwizard Tournament and become a passenger on the hilarious "Travelling Knight"!
LEGO also offers fans of Newt Scamander from the hit movie Fantastic Beasts and Where to Find Them™, which takes place in a time long before Harry Potter™, some magical building fun.
Just browse through our LEGO® Harry Potter™ sets and embark on a journey full of magic!
The LEGO® Harry Potter™ World
Based on one of the most successful novel stories in the world, LEGO® once again manages to transport us into a world full of magic, friendship and great adventures with the LEGO® Harry Potter™ sets. Many sets have been thoughtfully created down to the smallest detail and bring the popular characters, buildings and magical creatures right into our homes. The replica of the famous Hogwarts school alone, where Harry, Ron and Hermione learn everything about the magical world and all the spells, is an absolute highlight. Now, for the first time, the Great Hall of Hogwarts has also appeared and, with its 878 pieces, offers immense building fun.
LEGO® Harry Potter™ Advent Calendar
Give the gift of magic this year - it's easy with the LEGO® Harry Potter™ Advent Calendar! Behind each of the 24 doors, of course, is a different LEGO® Harry Potter™ surprise. While Christmas is getting closer and closer, the little and big fans can already bridge the Christmas season until Christmas Eve playfully. Each of the 24 gifts from the LEGO® Harry Potter™ Advent Calendar is designed in Christmas style, so the festive season of Harry, Ron and Hermione can easily take place in your living room. We don't want to give too much away, of course, but a total of 7 LEGO® Harry Potter minifigures, buildable LEGO accessories from the Great Hall of Hogwarts, and some Christmas-themed items related to the world of Harry Potter are included in the Advent Calendar.
Do you have questions about the sets or minifigures of the popular LEGO® Harry Potter™ series? Then simply use our contact form below on the page, write us an email or call us. We are always happy to help you.