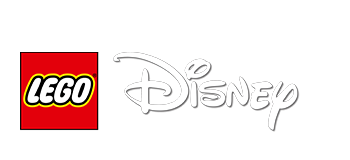 All LEGO® Disney Princess™ Sets
LEGO® Disney Princess™ sets take us into a world of color, magic and adventure.
Immerse yourself in the colorful worlds of Elsa, Arielle, Rapunzel and many other princesses. Build your own kingdoms with the LEGO Disney castles and experience with the Lego Disney princesses their exciting adventures on's new!
Just in time for the cold season, LEGO provides and the matching sets from Frozen 2. Elsa, Olaf, Anna & Co. experience here again exciting adventures together! Build the Lego Frozen 2 sets and let the characters come to life with your imagination and creativity!
Brave heroines
What child probably doesn't dream of an enchanted world full of exciting adventures, magical mythical creatures, mischievous dragons and brave heroes? LEGO Disney Princess sets make all of this a reality by letting kids build the world of their favorite princesses and bring them to life in everyday life. Since the Disney Princesses are especially popular with young girls as role model characters, LEGO comes up with something new every year to inspire the little LEGO heroes and heroines.
LEGO® FROZEN 2
With the huge box-office success Frozen, Disney has not missed the opportunity to create a delightful sequel. In close cooperation with the LEGO Group, some incredibly successful LEGO Frozen sets have been created from the scenes of the film. Only recently, the LEGO Frozen 2 novelties have appeared on the shelves and have made one or the other small, as well as big fan happy. Due to the attention to detail, LEGO manages each time anew to create the minifigures, castles or other accessories incredibly close to the "originals".
Build magnificent castles yourself
The LEGO castles of the Disney princesses are a real highlight for every child. Castle Arendelle, Rapunzel's tower or Cinderella's castle feast invite to a grandiose building and playing fun for all little and big princesses. The special feature of the various LEGO Disney castles is that they can all be combined with each other and interchanged at will. So children can build their own castles in a very playful and creative way.