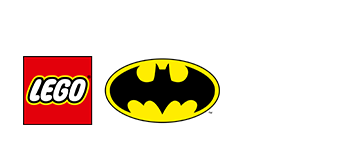 All LEGO® DC Universe Super Heroes™ sets
The DC Comics universe is loaded with countless superheroes and villains.
Some superheroes have managed to achieve a higher level of recognition than others due to their superpowers and/or their moving stories.
Today, the most popular heroes can be found not only on the big screen, but also on LEGO shelves. The LEGO® DC Universe Super Heroes™ sets capture the most action-packed battle scenes of these very characters, offering us lots of building fun. In particular, the minifigures of Batman™, Wonderwoman™, The Flash™, Superman™ and Aquaman™ have become a real highlight for fans and collectors.
LEGO® DC Super Heroes™
With combined forces, the heroes of the LEGO® Justice League fight against evil. Wonderwoman™, Batman™, Superman™, The Flash™, Aquaman™ defeat your opponents in a variety of LEGO sets. Join the DC superheroes and build tools for the fight. The Justice League minifigures are really great implemented and have different accessories depending on the sets.
LEGO® Batman
Hardly any LEGO superhero has gained as much popularity as the LEGO® Batman. His guest appearances in the LEGO® Movies have made him a real crowd favorite alongside the main characters. But he also knows how to fend for himself and takes us on fast-paced chases and action-packed battles in the many LEGO® Batman sets that have been released. Join him, of course well equipped with the coolest vehicles - the Batmobile, Batwing and Batcycle - and fight together the nasty Riddler, the Talon Assassins and many other villains.
LEGO® DC Super Villains
The villains in the DC Universe have also truly earned their status. First and foremost, the Joker™, who has now received his own film adaptation for the first time, is indispensable, especially in connection with the hero Batman™. Several LEGO sets have also been created in his honor, and the minifigures in particular have become a popular collector's item.