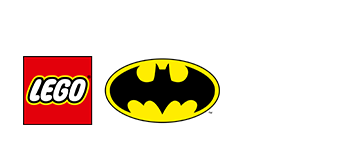 Alle LEGO® DC Universe Super Heroes™ Sets
Das DC Comic Universum ist geladen mit unzähligen Superhelden und -schurken. Einige Superhelden haben es aufgrund ihrer Superkräfte und/oder ihrer bewegenden Geschichten geschafft, einen höheren Bekanntheisgrad als andere zu erreichen. Die beliebtesten Helden finden sich heute nicht nur auf der Kinoleinwand, sondern ebenfalls in den LEGO Regalen wieder. Die LEGO® DC Universe Super Heroes™ Sets fangen die actionreichsten Kampfszenen genau dieser Figuren ein, und bieten uns viel Bauspaß. Insbesondere die Minifiguren von Batman™, Wonderwoman™, The Flash™, Superman™ und Aquaman™ sind zu einem echten Higlight für Fans und Sammler geworden.
LEGO® DC Super Heroes™
Mit vereinten Kräften kämpfen die Helden der LEGO® Justice League gegen das Böse. Wonderwoman™, Batman™, Superman™, The Flash™, Aquaman™ bezwingen in den verschiedensten LEGO Sets Ihre Gegner. Schließe dich den DC Superhelden an und baue dir Hilfsmittel für den Kampf. Die Justice League Minifiguren sind wirklich toll umgesetzt und verfügen je nach Sets über verschiedenes Zubehör.
LEGO® Batman
Kaum ein LEGO Superheld hat so viel an Bekanntheit gewonnen, wie der LEGO® Batman. Durch seine Gastauftritte in den LEGO® Movies ist er zum echten Publikumsliebling neben den Hauptcharakteren geworden. Doch auch allein weiß er sich durchaus durchzuschlagen und nimmt uns in den vielfältig erschienen LEGO® Batman Sets mit auf rasante Verfolgungsjagden und actionreiche Kämpfe. Schließe Dich ihm an, natürlich bestens ausgestattet mit den coolsten Fahrzeugen - dem Batmobil, Batwing und Batcycle - und bekämpft gemeinsam den fiesen Riddler, die Talon Assassins und viele weitere Schurken.
LEGO® DC Super Villains
Auch die Bösewichte im DC Universum haben sich ihren Status regelrecht verdient. Allen voran der Joker™, welcher erstmals nun seine eigene Verfilmung bekommen hat, ist insbesondere im Zusammenhang mit dem Helden Batman™ nicht mehr wegzudenken. Auch wurden ihm einige LEGO Sets zu ehren kreiert und insbesondere die Minifiguren sind zu einem beliebten Sammelobjekt geworden.