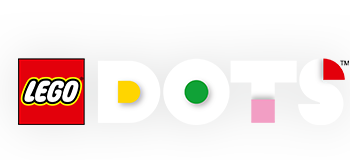 All LEGO® DOTs Sets
LEGO DOTs
The new LEGO® DOTS take us into a completely new and even more creative LEGO world. The LEGO themed world of jewelry and decoration promises even more possibilities for inventing your own LEGO creations.
For example, with the various LEGO® DOTS bracelets, children can design their own jewelry just as they like. Thanks to the versatile bricks for decorating, the entire collection can be easily combined according to the mix and match principle. This creates beautiful one-of-a-kind pieces, entirely according to your own ideas.
The LEGO® DOTS jewelry tree and the fun photo cubes are also real eye-catchers in any room and can be designed as desired and also expanded with the individual parts from the bracelet sets.