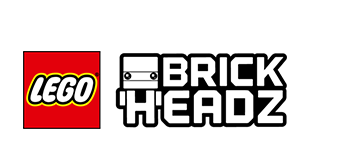 All LEGO® BrickHeadz Sets
The LEGO® BrickHeadz are on the loose!
LEGO expands the assortment and presents us with a completely new product line with funny Disney figures, Marvel figures, DC figures and many other well-known characters in LEGO oversize, which is why they are very popular not only with the small, but also with the big LEGO fans.
Approximately 7 cm tall, the LEGO® BrickHeadz are all composed of a different number of parts, but are uniformly equipped with an individual setting plate with serial number and BrickHeadz symbol to present the figures. The detailed design of the individual components make the BrickHeadz real collector's items.