Description of the Lego Set 60221 Diving Yacht
The City diving yacht (60221, 148 parts) is target group appropriate (5+) very easy to build. The instructions are divided into 2 building sections, analogous to the 2 numbered bags.In the first step, the minifigures and the seabed and the swordfish to build. In the 2nd follows then the yacht.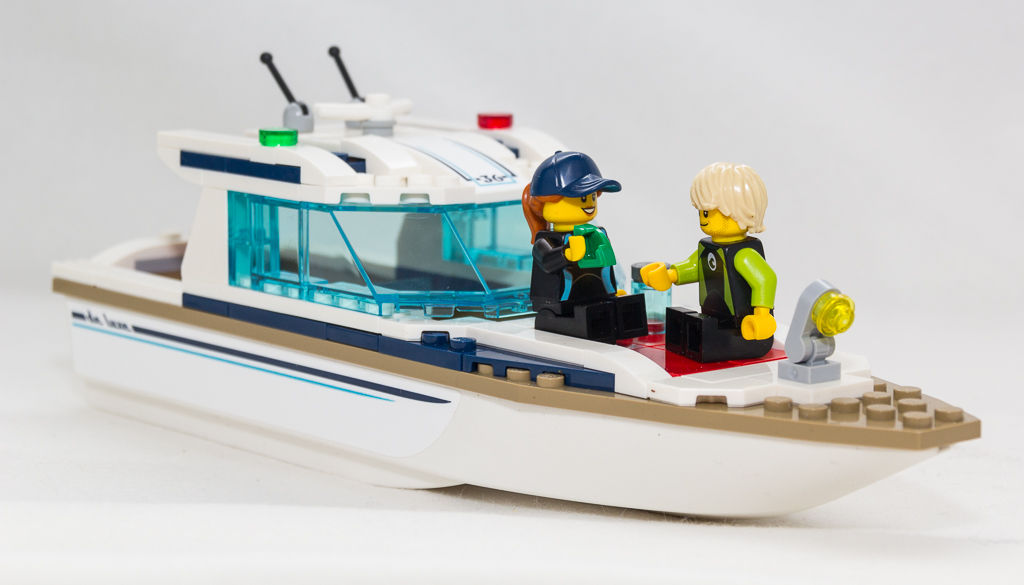 As minifigures are a young woman and a young man in diving suit included. In addition to the hairstyles, a diving mask and of course air bottles are included in each case, as well as underwater cameras. The small underwater scene with treasure chest, fish, crab and swordfish complete the picture.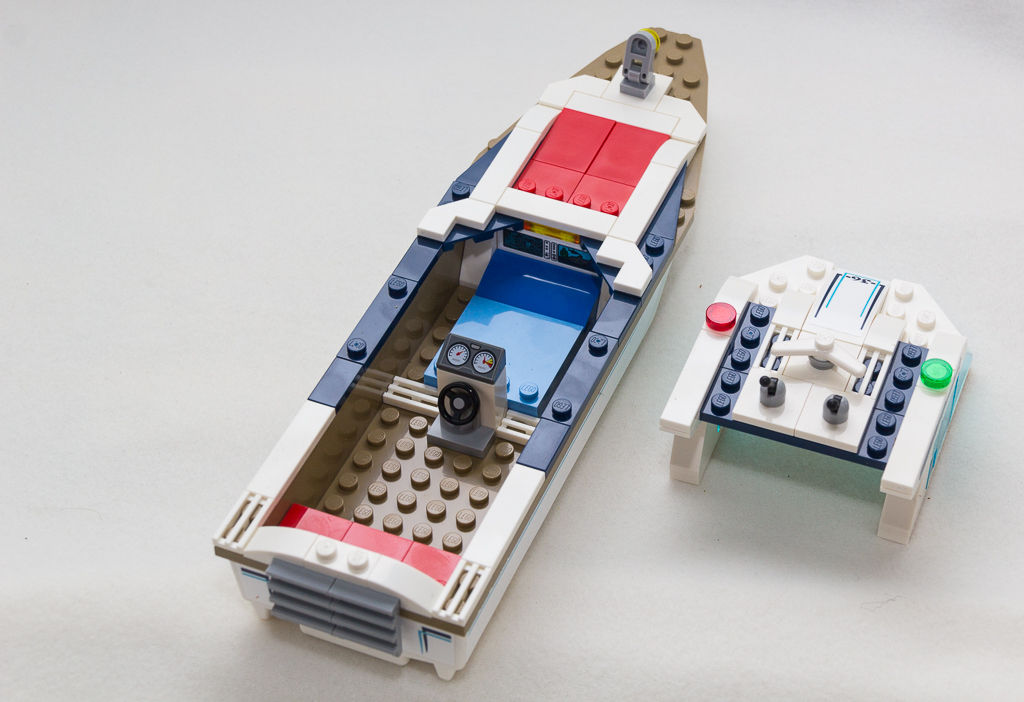 The hull of the yacht comes as a finished part and is floatable. The construction of the cabin is done quickly and offers few surprises. Nevertheless, a nice level of detail is achieved and the play value is very high. From a leisurely snack on deck to a highly explosive treasure hunt, anything is possible.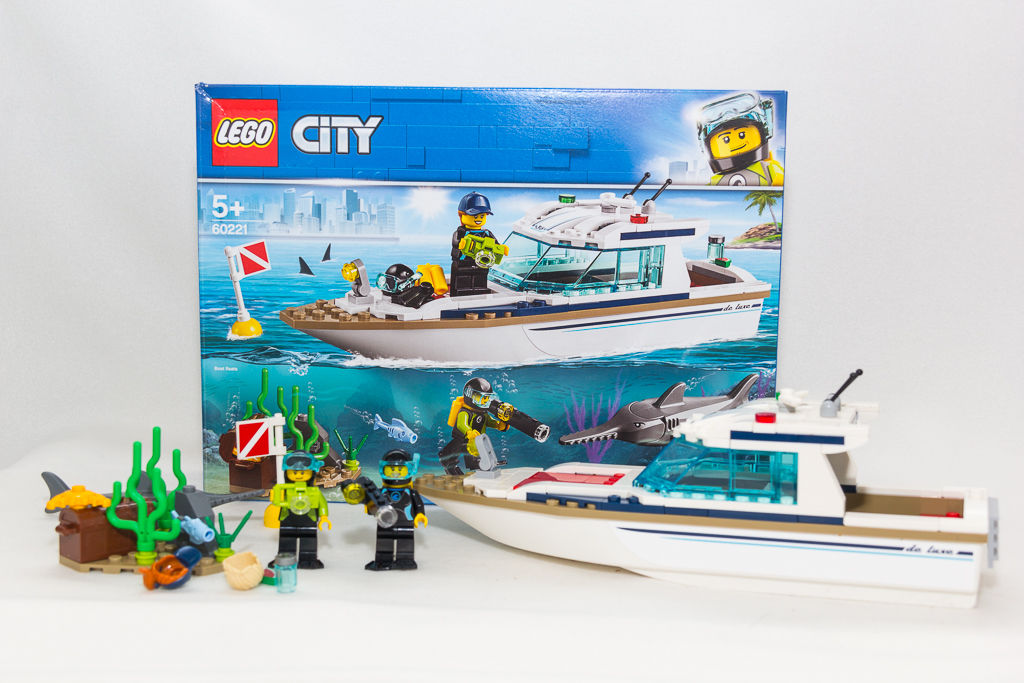 The general view with both figures
Conclusion of the Lego set 60221 Diving Yacht
All in all a usual solid set, which is well suited as an addition to the harbour or beach area in your own Legocity.
---
Rate "
LEGO® 60221 Diving Yacht

" & HAVE THE CHANCE TO WIN A 25 EURO GIFT CARD
We need you & your LEGO expertise! Since you are surely a LEGO expert like us, we would be very happy if you would leave us a review for LEGO® 60221 Diving Yacht here. As a thank you, you will automatically be entered into a monthly prize draw to win a €25 voucher - so hurry up and write us your review now! Here you can find the winners of the last months.