LEGO® 31088 Deep Sea Creatures
---
Delivery time 2-3 working days. :16.01.2019
$(function() { if(!document.getElementById('paypal_loading_screen')) { $('body').append('' + '

' + '

' + '

' + '

' + '

' + 'Your order is being processed, please wait a moment.' + '

' + '

' + '' + '

' + '

' + '

'); } });
Description of the Lego Set 31088 Inhabitants of the Deep Sea
The set "31088 - Inhabitants of the Deep Sea" from the Lego Creator 3-in-1 series is a set predominantly in blue, white and red tones, from which a large shark can be built as the main model. The alternative models are a frogfish and an octopus.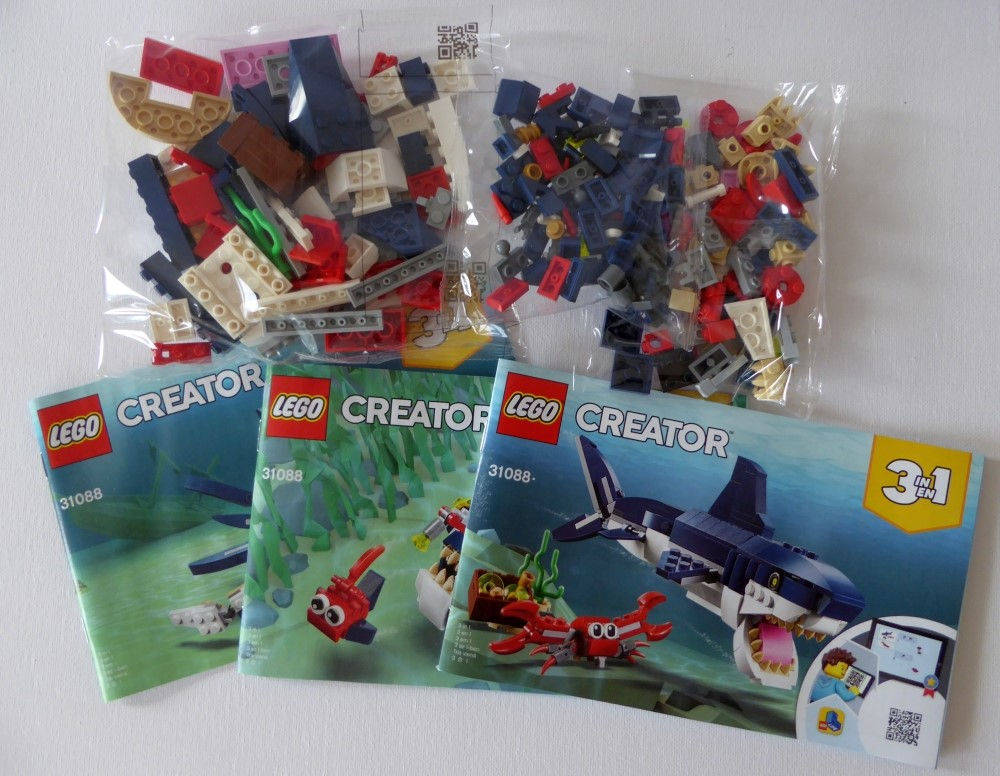 In the box are 2 non-numbered bags of bricks and three building instructions, one for each model.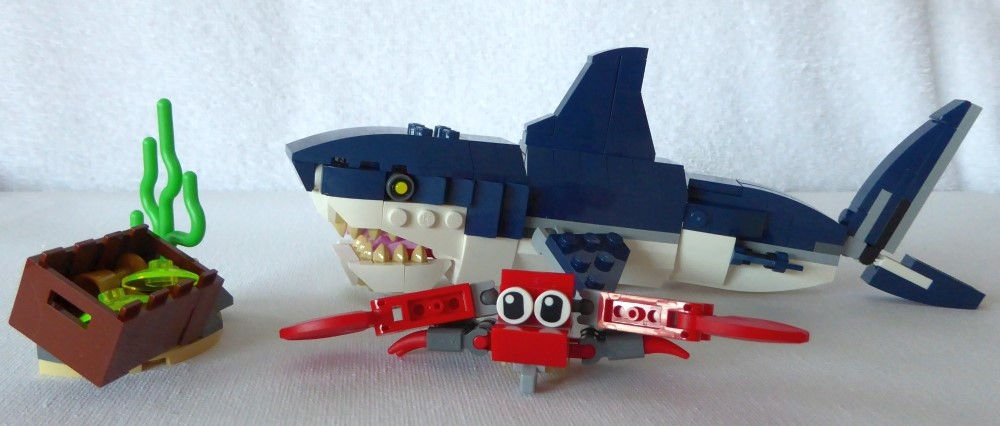 The main model is a large shark with a red crab and a treasure chest.The shark consists of three body segments plus the split tail fin and the side fins. By using joints, the segments can be angled slightly towards each other, making the shark look much better than when it is stretched out straight. The mouth can be opened to reveal an impressive row of teeth and a pink palate through creative use of stones (previously known mainly in white as snow and icicles). The crab and treasure chest are a nice bonus to round out this underwater scene.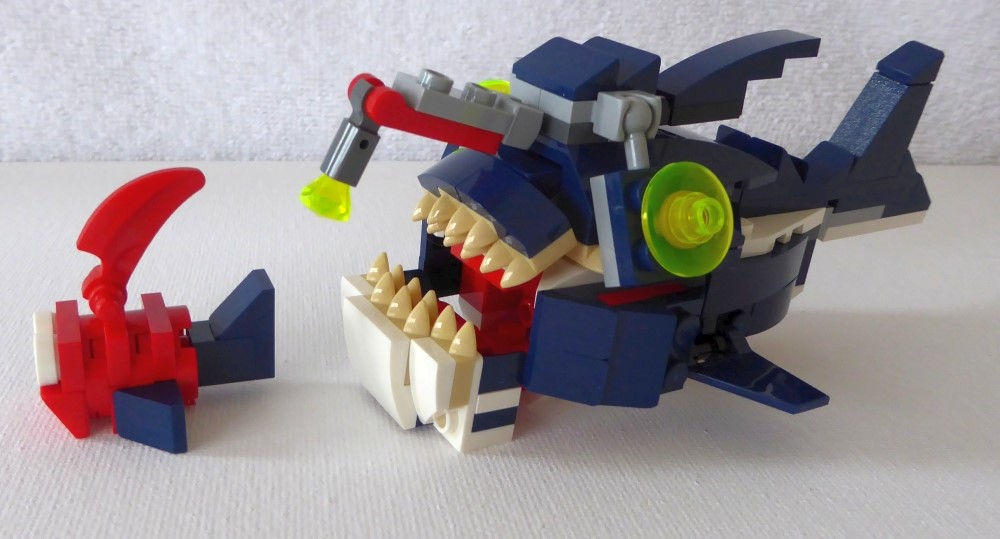 The first alternate model is a frogfish hunting its prey. This model is also very nicely designed and looks great.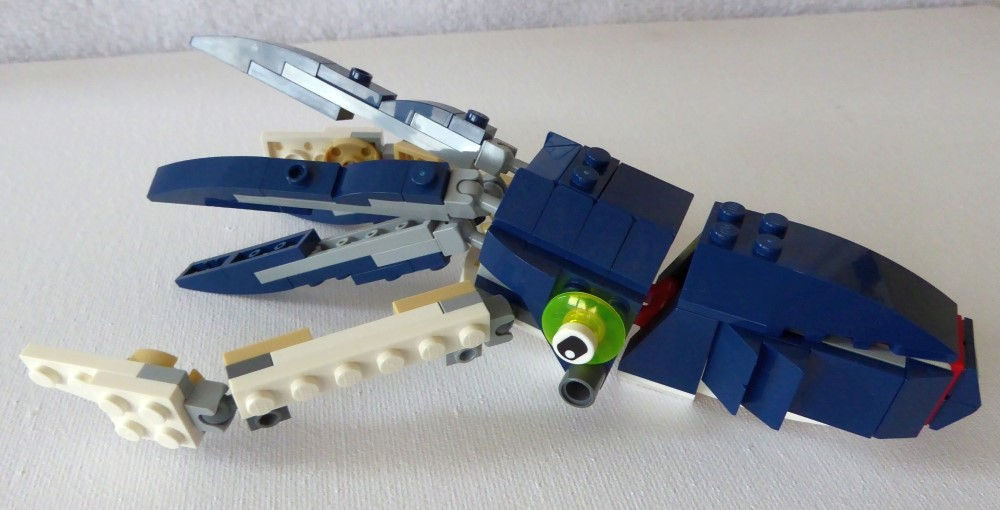 The last model is an octopus with moving tentacles. As with the shark, the body segments are connected with joints, allowing for a natural, non-rigid posture. As usual with all Creator 3-in-1 sets, the main model uses all the bricks in the set and only one of the three models can be built at a time.
Conclusion of the Lego Set 31088 Inhabitants of the Deep Sea
For 14.99€ (RRP) this set with the diversely designed models is highly recommended. The focus is clearly on building, where many rather rare parts are built in often interesting and unusual ways. All three models look very good and can also be used as small display pieces that attract a lot of attention. This set can also be combined well with the set "31090 - Underwater Robot" to build larger underwater scenes.
---
Rate "
LEGO® 31088 Deep Sea Creatures

" & HAVE THE CHANCE TO WIN A 25 EURO GIFT CARD
We need you & your LEGO expertise! Since you are surely a LEGO expert like us, we would be very happy if you would leave us a review for LEGO® 31088 Deep Sea Creatures here. As a thank you, you will automatically be entered into a monthly prize draw to win a €25 voucher - so hurry up and write us your review now! Here you can find the winners of the last months.