LEGO® 10902 Police Station
---
Not available any more. (EOL) :16.01.2019
$(function() { if(!document.getElementById('paypal_loading_screen')) { $('body').append('' + '

' + '

' + '

' + '

' + '

' + 'Your order is being processed, please wait a moment.' + '

' + '

' + '' + '

' + '

' + '

'); } });
Description of the Lego Set 10902 Police Station
Finally Lego fulfills the wish of many Lego parents. Who finally want to give their children a police car with light and sound. The last set with light and sound was in 2007! This light and sound module is a new development and is definitely great. With the police motorcycle, fire station and the fire engine you can equip your fleet with light and sound, for acceptable money.
The assembly:
For the price of 29,99€ you get a 38 parts set here. The police station is 17 cm high, 25 cm wide and 10 cm deep. While the police car is 11 cm high, 15 cm long and 7 cm wide.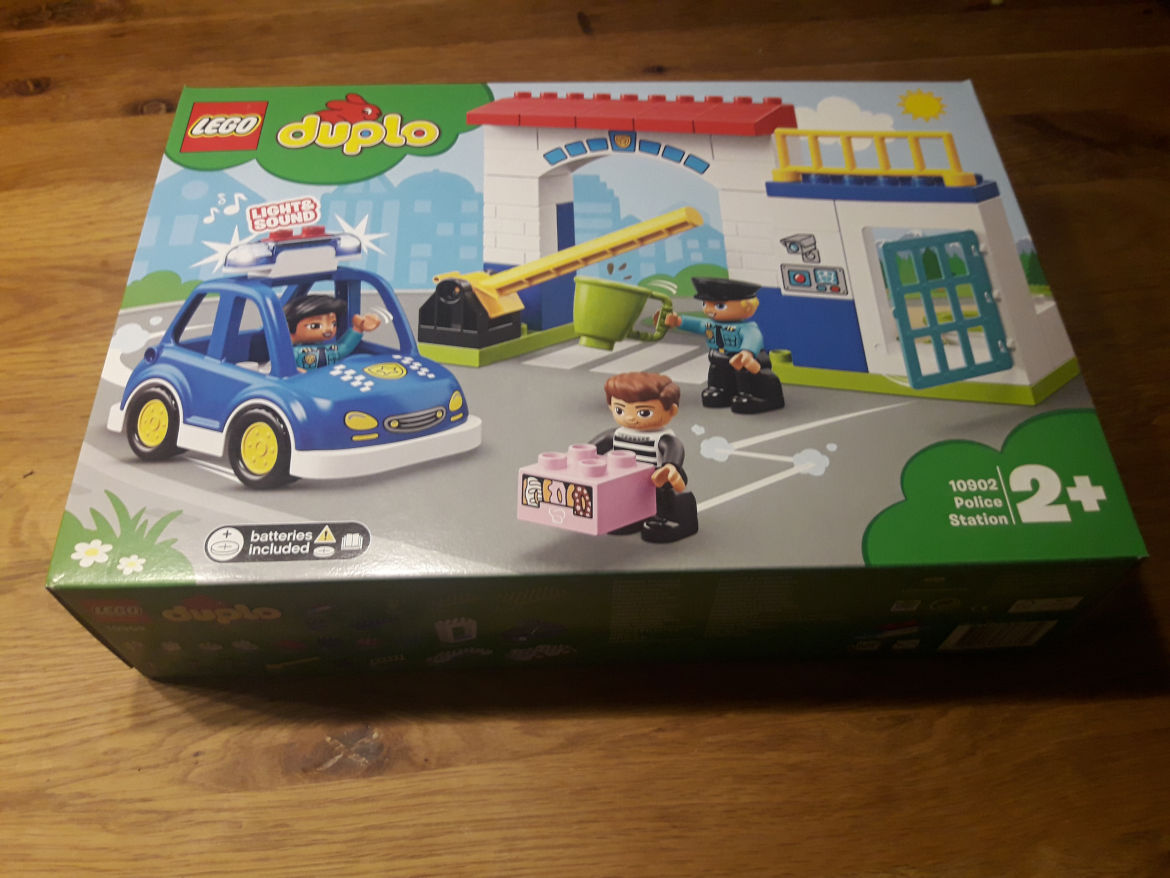 Box view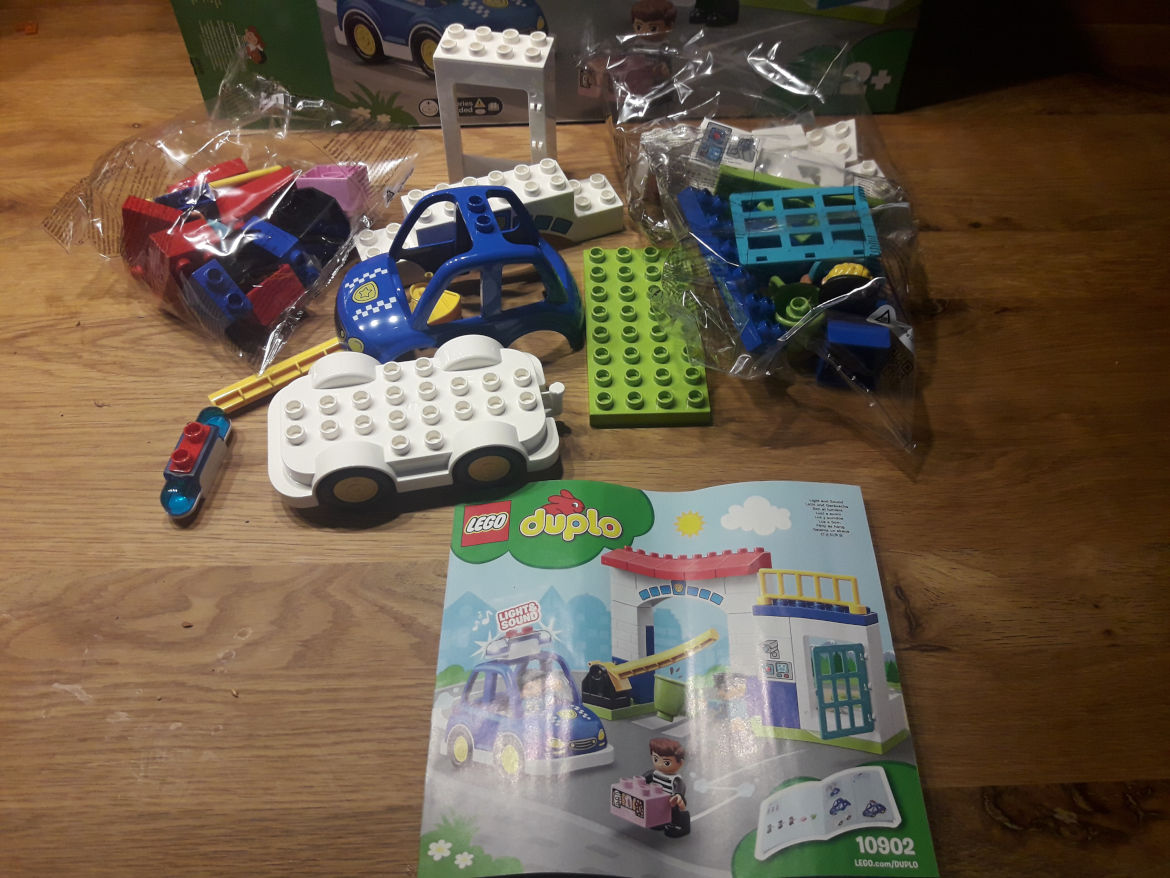 Box contents in bags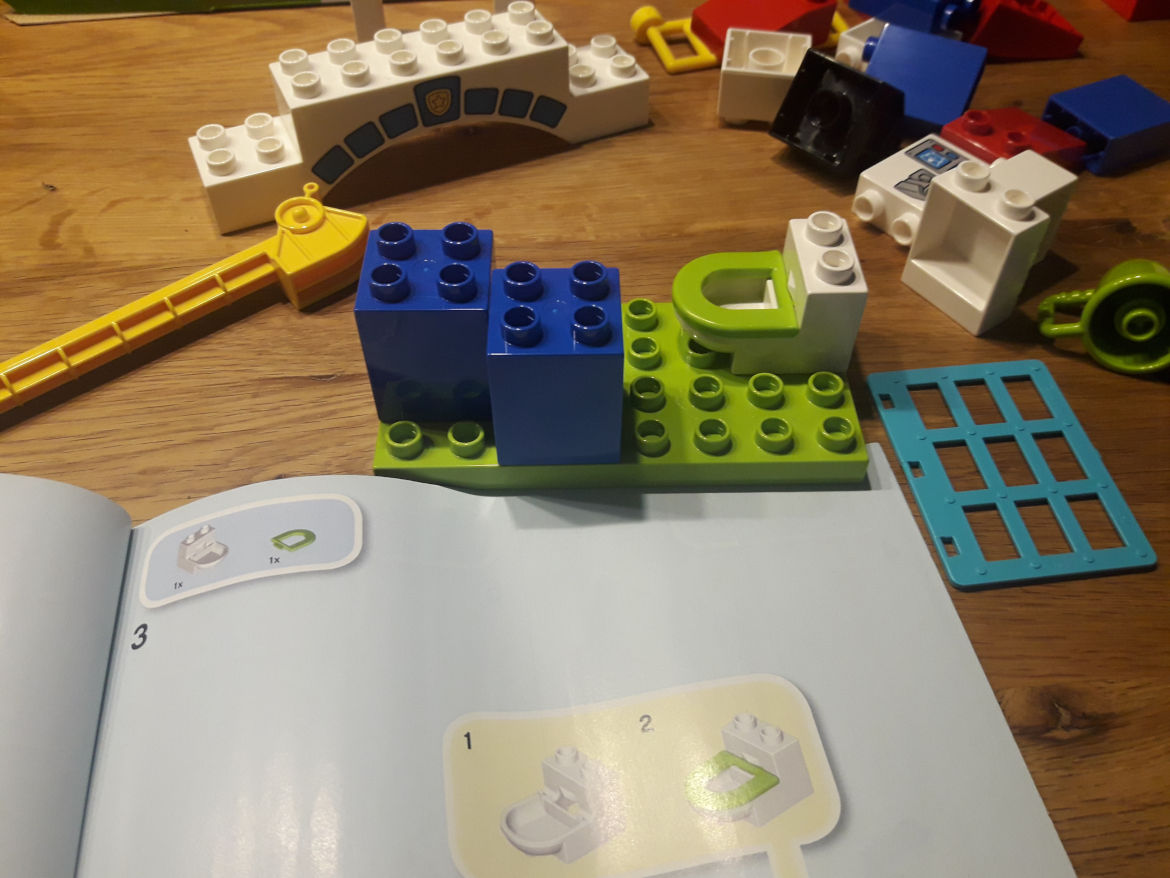 The cell with the toilet is taking shape.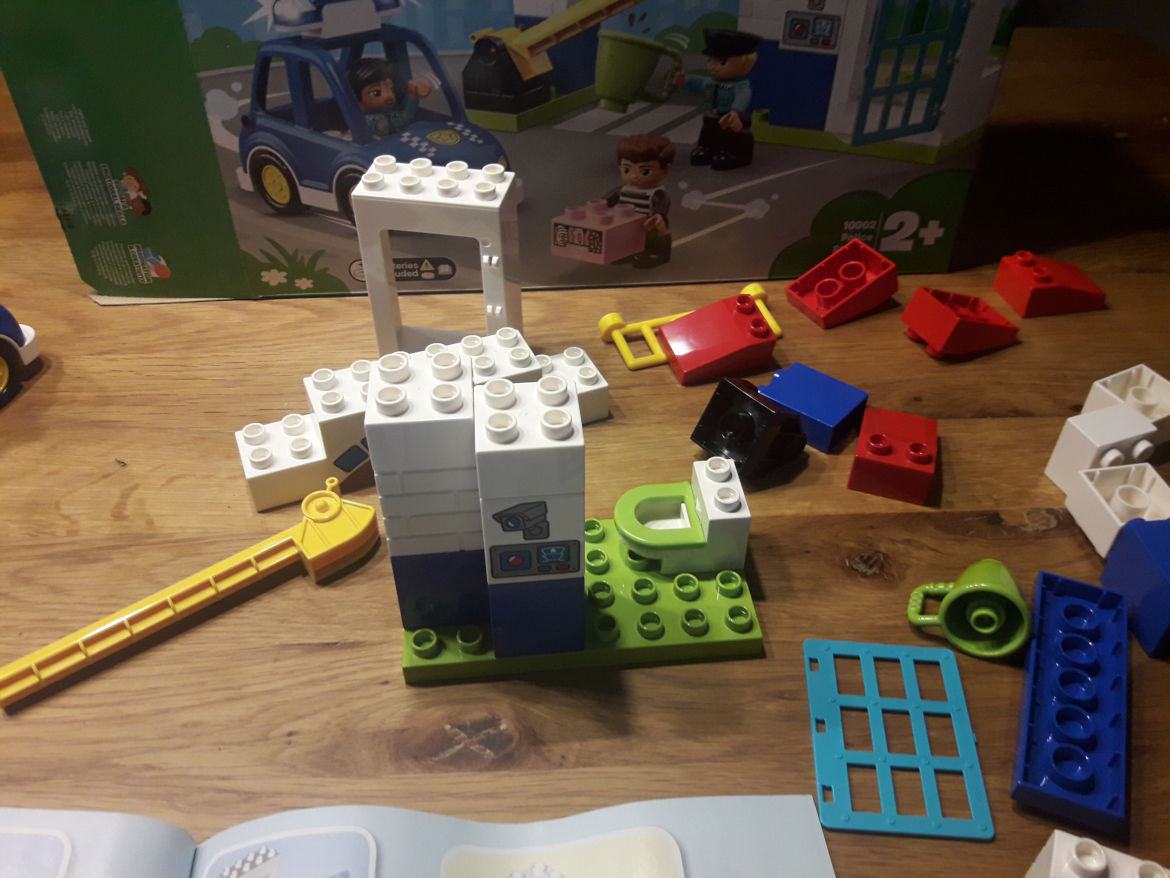 The surveillance camera is already hanging.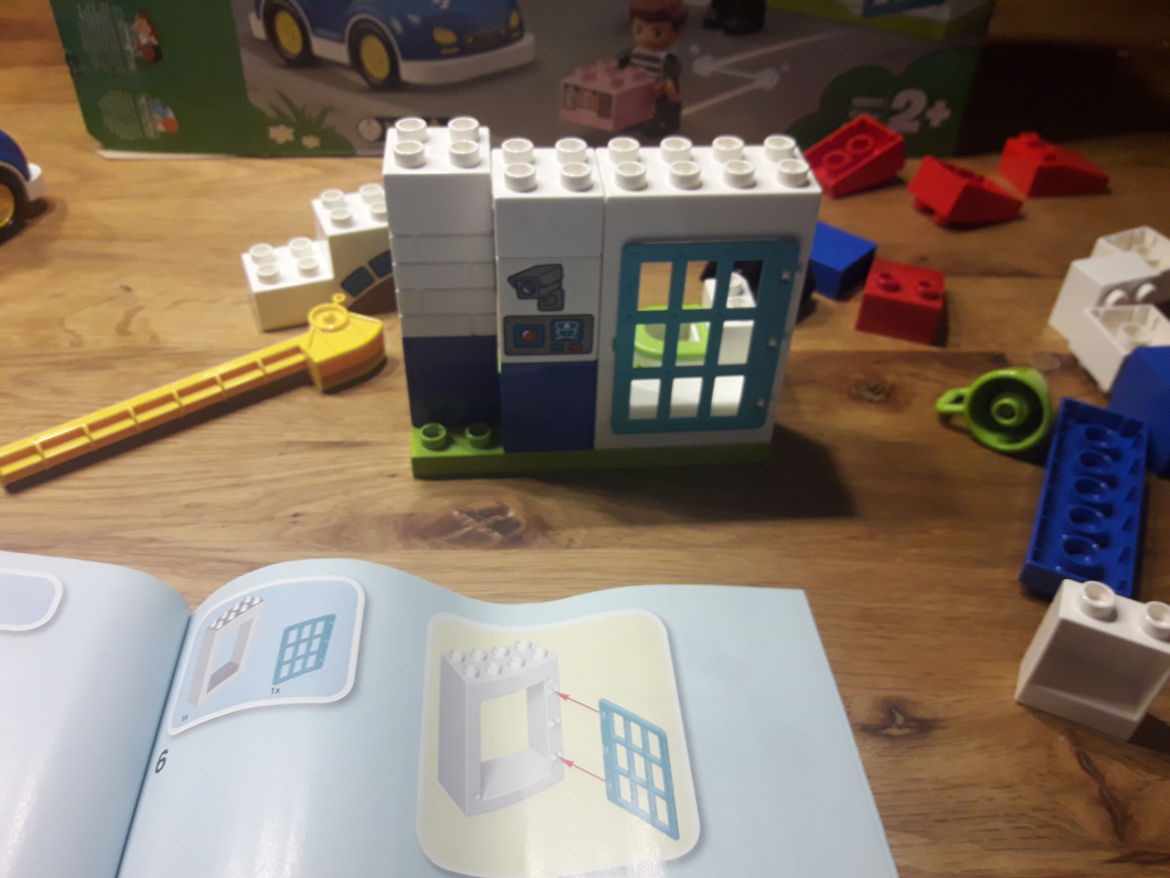 The cell for the criminal is finished.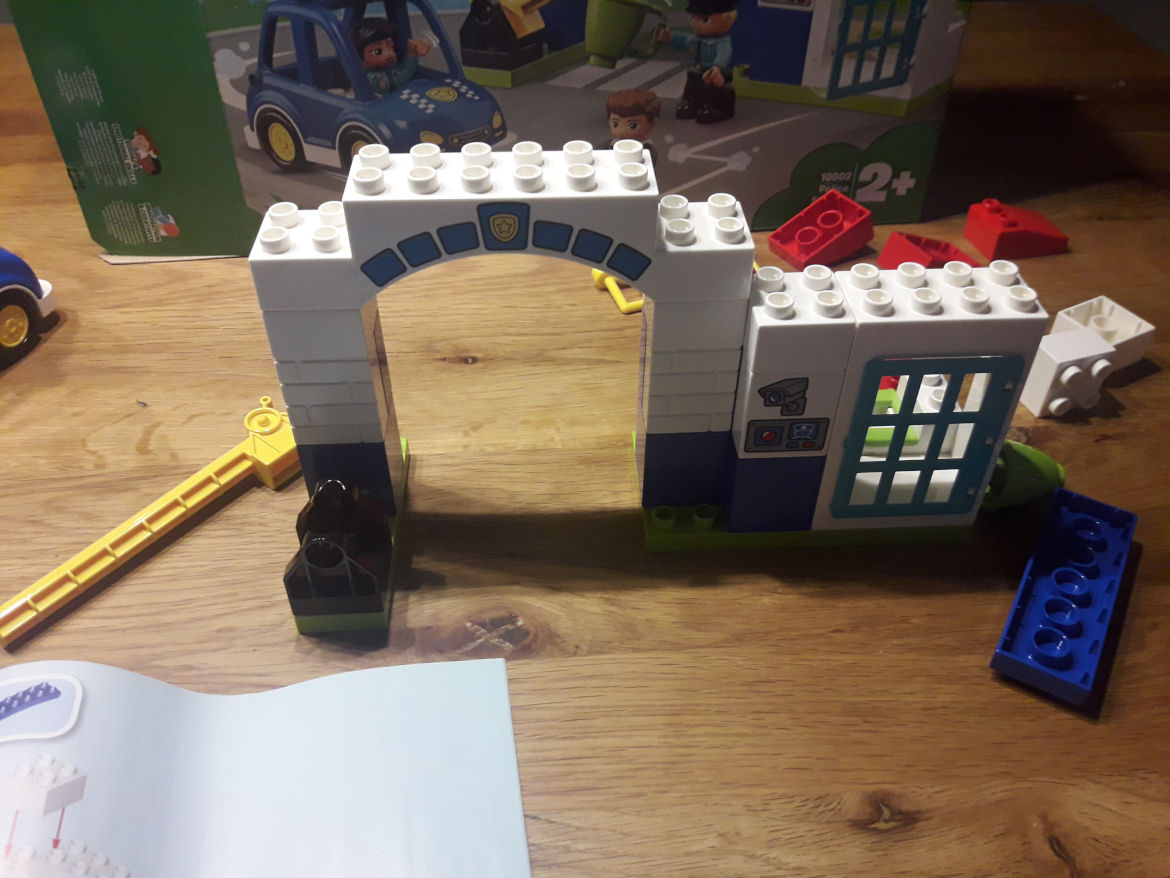 The archway for the entrance is built.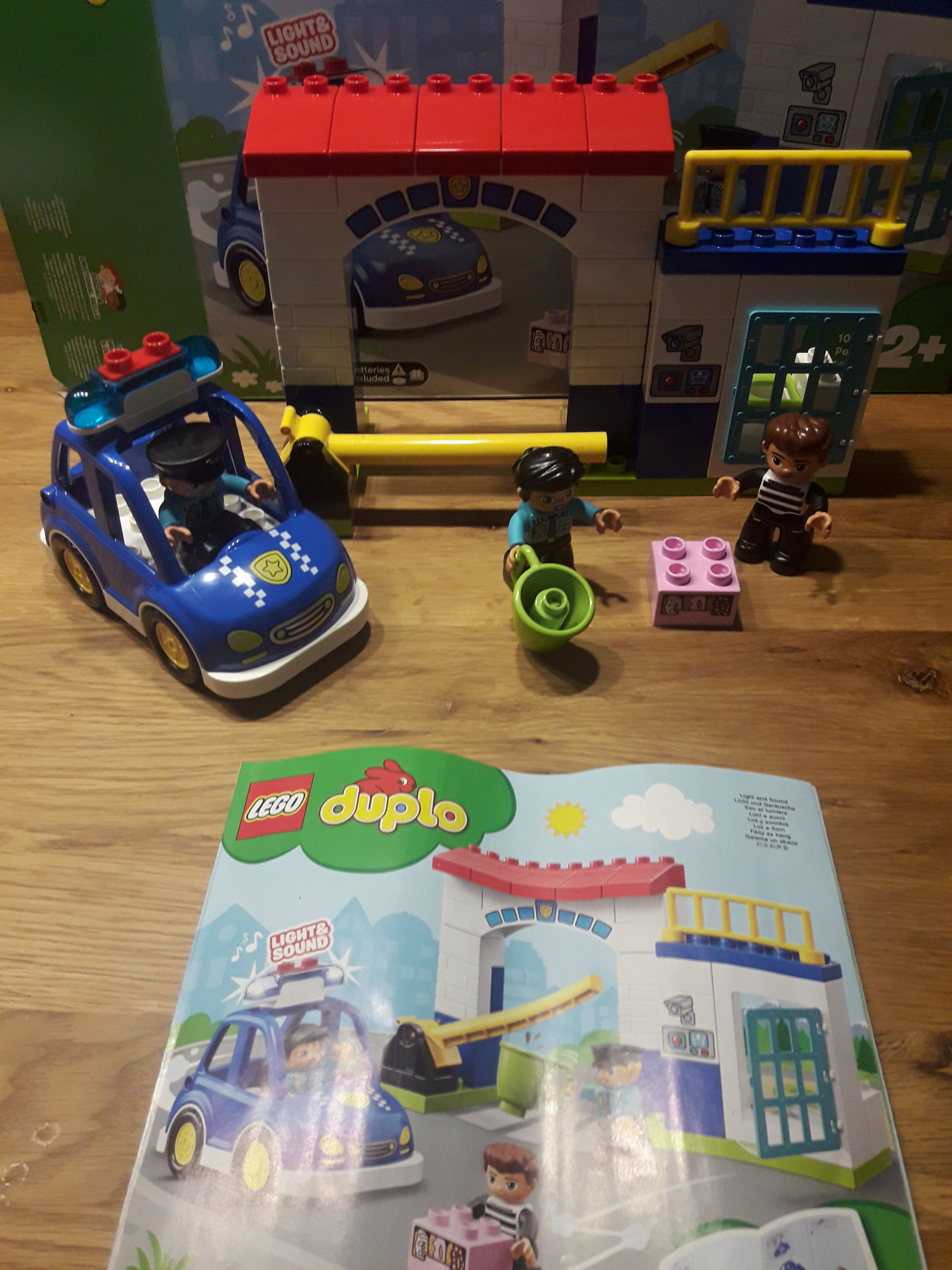 The finished set with policewoman, policeman and criminal is ready. Of course with coffee and donuts.
Summary
Building time: approx. 20 minutes
Level of detail: -
Choice of parts: good - light and sound module!
Fun: very great
overall: very good
Conclusion of the Lego Set 10902 Police Station
The set could be built by dad and child. A building instruction is included, and leads handsomely through the instructions. The fun is very high and by the 3 figures can play several children / adults. Children at this age like everything that looks and makes noises, and the police are definitely one of them. I can reassure parents, the light and sound module has a pleasant sound and the duration is also pleasant. It can not be switched on permanently. My child has a lot of fun building and playing. Here Lego has definitely done something right and I can only recommend the police.
---
Rate "
LEGO® 10902 Police Station

" & HAVE THE CHANCE TO WIN A 25 EURO GIFT CARD
We need you & your LEGO expertise! Since you are surely a LEGO expert like us, we would be very happy if you would leave us a review for LEGO® 10902 Police Station here. As a thank you, you will automatically be entered into a monthly prize draw to win a €25 voucher - so hurry up and write us your review now! Here you can find the winners of the last months.