JB SPIELWARENS LEGO SWEEPSTAKES RESOLUTIONS
On this page we will publish all winners of our competitions. We start right away with our last two competitions! Maybe you are one of the lucky winners! All winners will of course be contacted directly by us.
In the Harry Potter competition there was not only one but 10 winners!
The prizes:
1st place: subscription to all LEGO novelties Harry Potter in 2021!
2nd-5th place: book bundle, all 4 books each (76382-76385)
6th-10th place: one each 75979 Buildable Hedwig
We conducted the competition using Viral Loops software. It has drawn us the following winners. ... Drum roll .... ;-)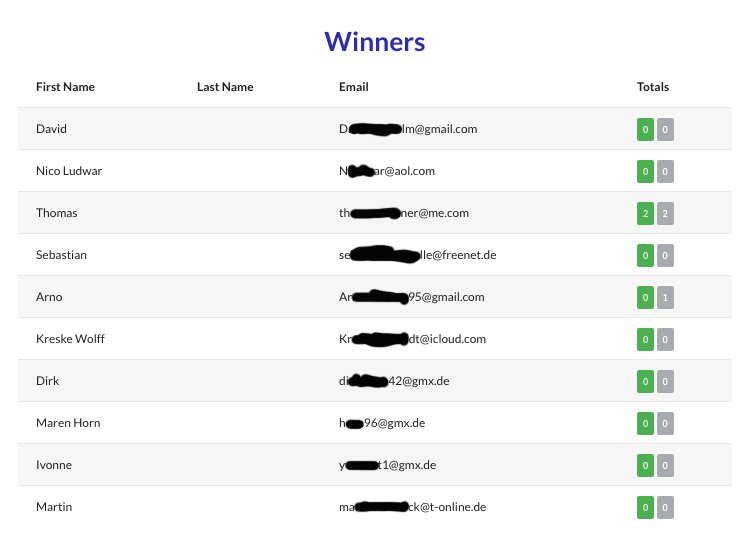 We will now contact all the winners via email! The big Harry Potter package has won the David! So he can look forward to 1 year of free Harry Potter sets!!!!
Thanks to all participants! Don't be sad if you didn't win, because we are already planning our next LEGO competition!
Hendrik & Philipp
from JB Spielwaren
Den Tie Fighter 75300 hat Marc Hahn gewonnen.