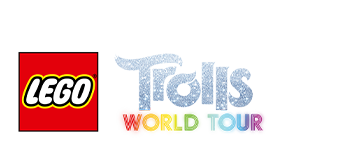 All LEGO® Trolls Sets
The new, colorful LEGO® sets based on the series Trolls World Tour bring exciting adventures with lots of music and around the theme of friendship to your home! Play your favorite scenes from the hit movie "Trolls World Tour" together, sing and dance like there's no tomorrow! With a lot of attention to detail and a very colorful theme world, LEGO once again manages to bring a little bit of magic to our homes.
Join Poppy, Branch and the other quirky characters on the great adventure and save the world from the impending rock apocalypse!