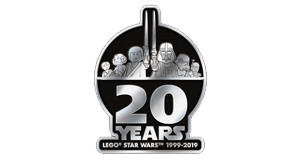 All 20 years of LEGO Star Wars Sets
It's been a long time since we held the first LEGO Star Wars set in our hands. Many people can still remember their first LEGO Star Wars set - mine was the Snowspeeder. In 2019, LEGO celebrated the 20th anniversary of the LEGO Star Wars series with us and released some great LEGO sets to mark the occasion.
We no longer have all of them in our range, but we still have some in stock.
The great thing about these sets is that they are not only a homage to the old sets and each contain a great collectible figure, but also simply iconic Star Wars spaceships like the Slave I.