LEGO 10970 Fire Station & Helicopter
---
Delivery time 10-14 working days. :01.03.2022
$(function() { if(!document.getElementById('paypal_loading_screen')) { $('body').append('' + '

' + '

' + '

' + '

' + '

' + 'Your order is being processed, please wait a moment.' + '

' + '

' + '' + '

' + '

' + '

'); } });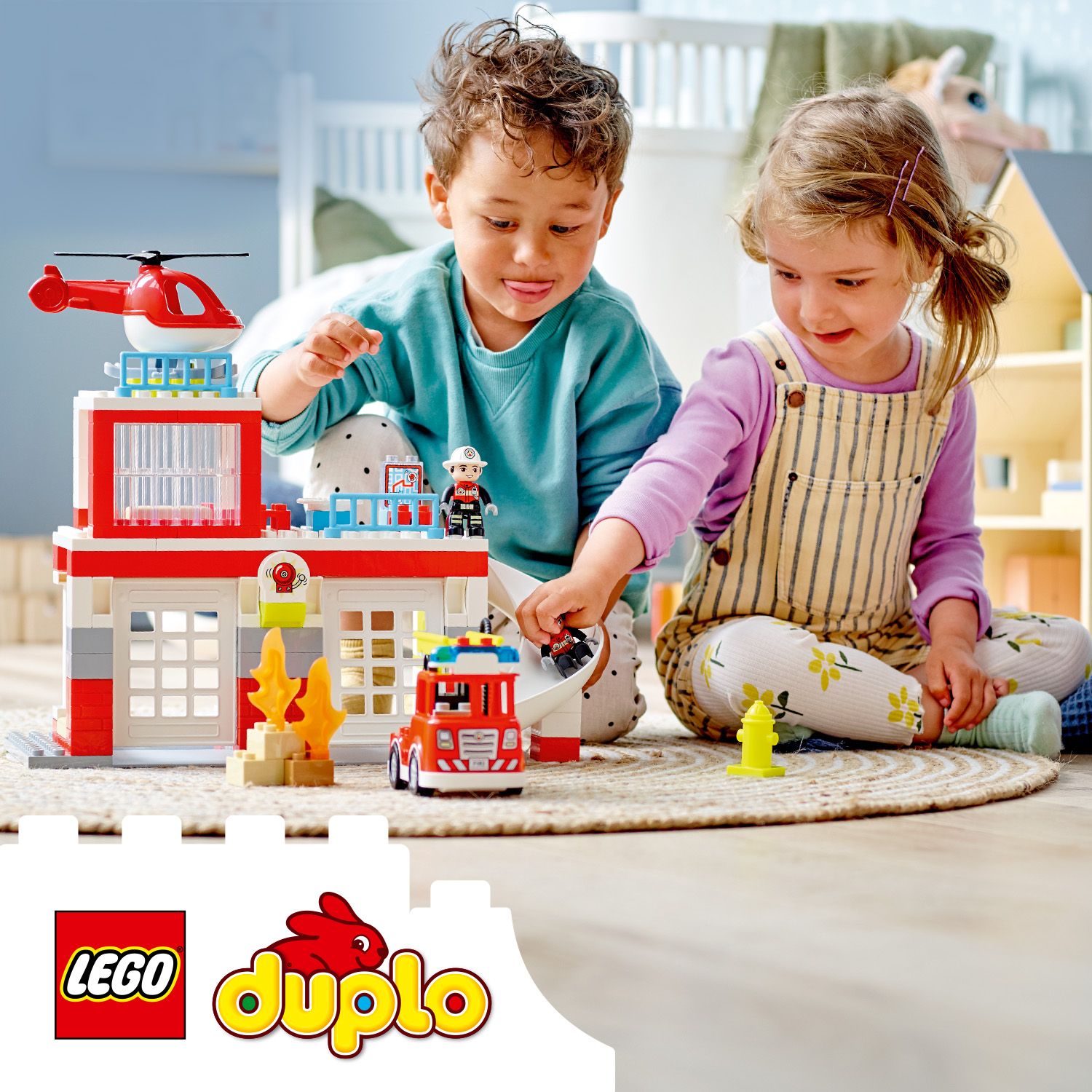 Imaginative fun at the fire station
This toddler-friendly set is bursting with characters, vehicles and features to inspire your little hero's rescue missions.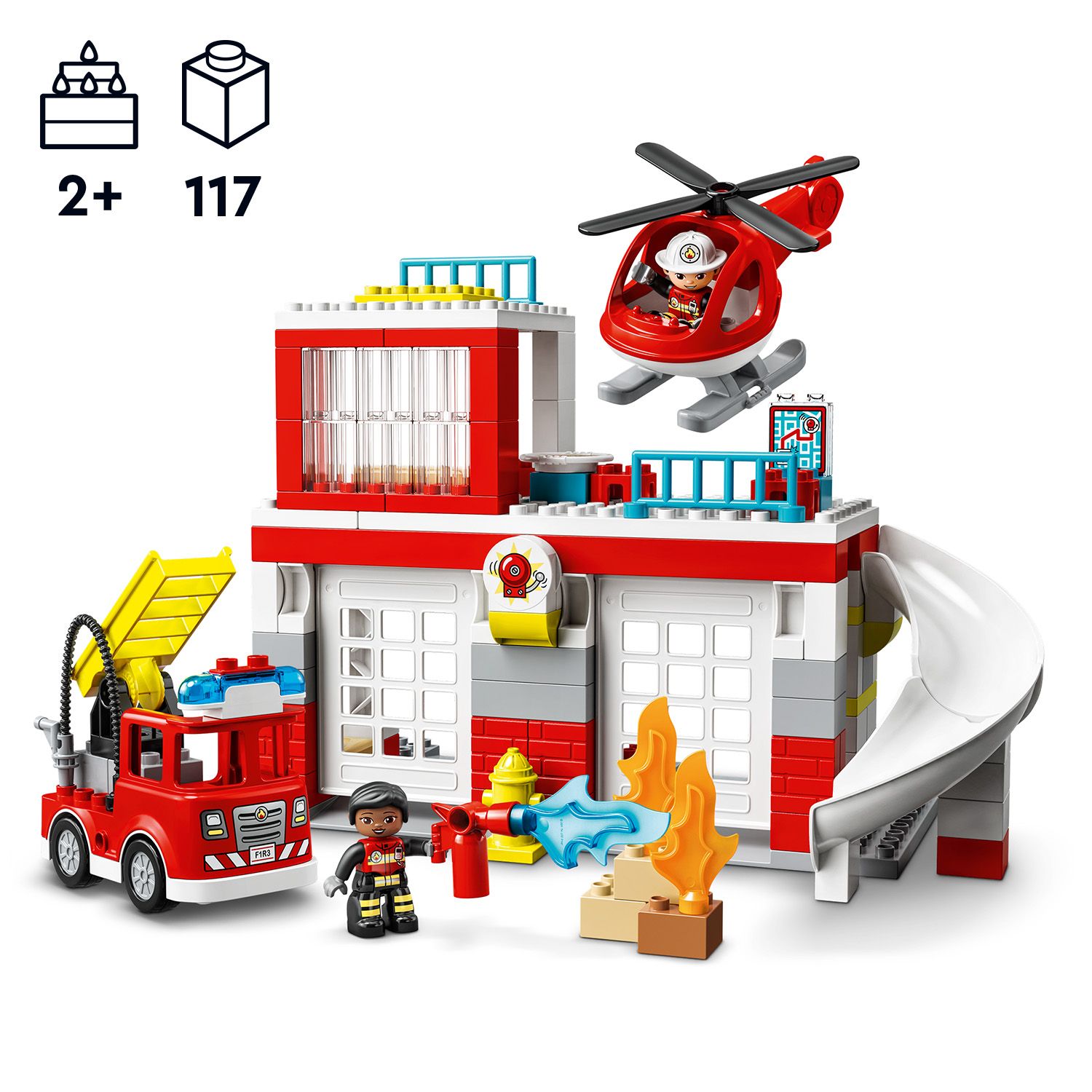 117-piece set packed with authentic details
The busy fire station includes 2 firefighters, a helicopter and a Push&Go fire engine with ladder, hose, lights and siren.
LEGO® DUPLO® Rescue Fire Station & Helicopter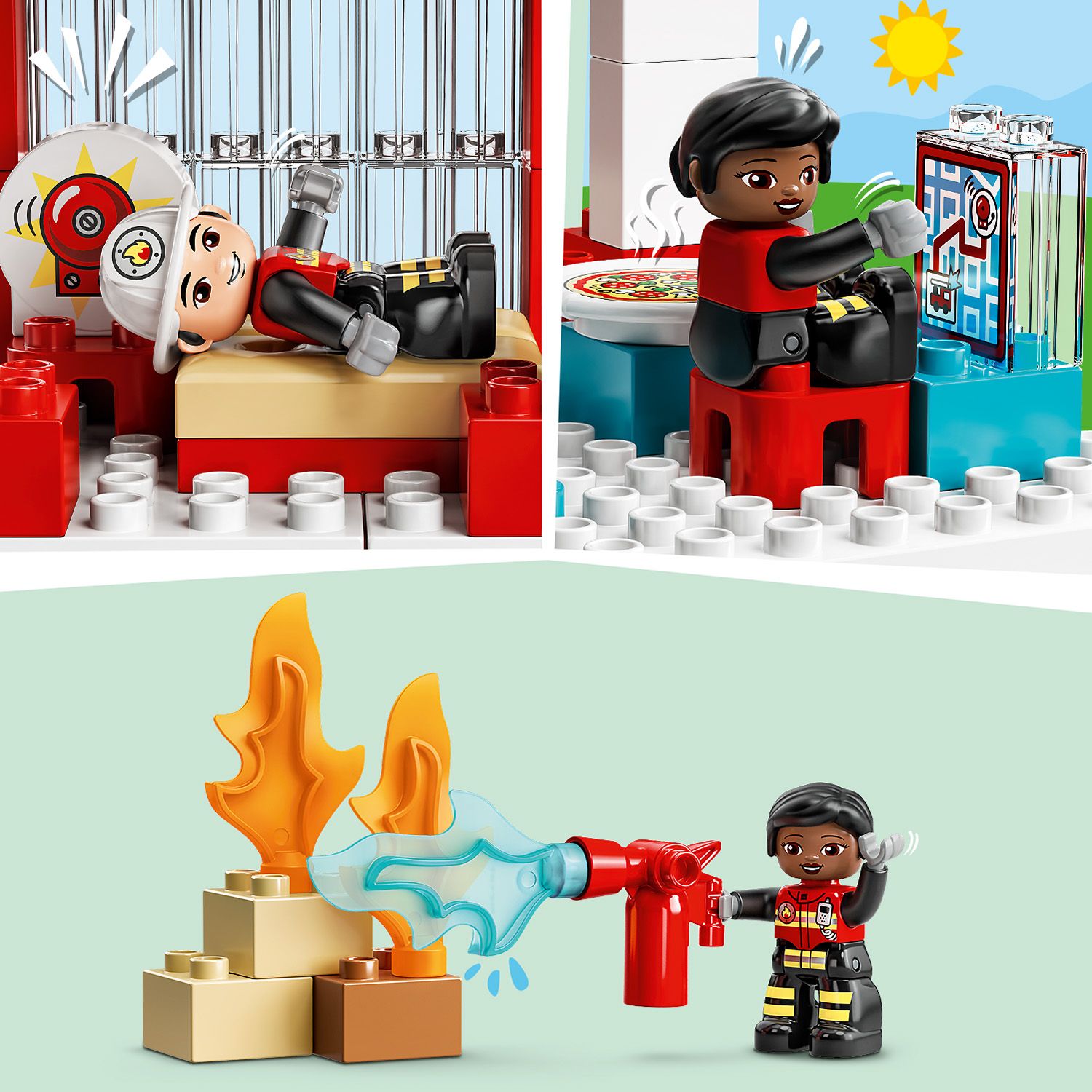 Authentic details
Opening gates, equipment, furniture, map, pizza and more.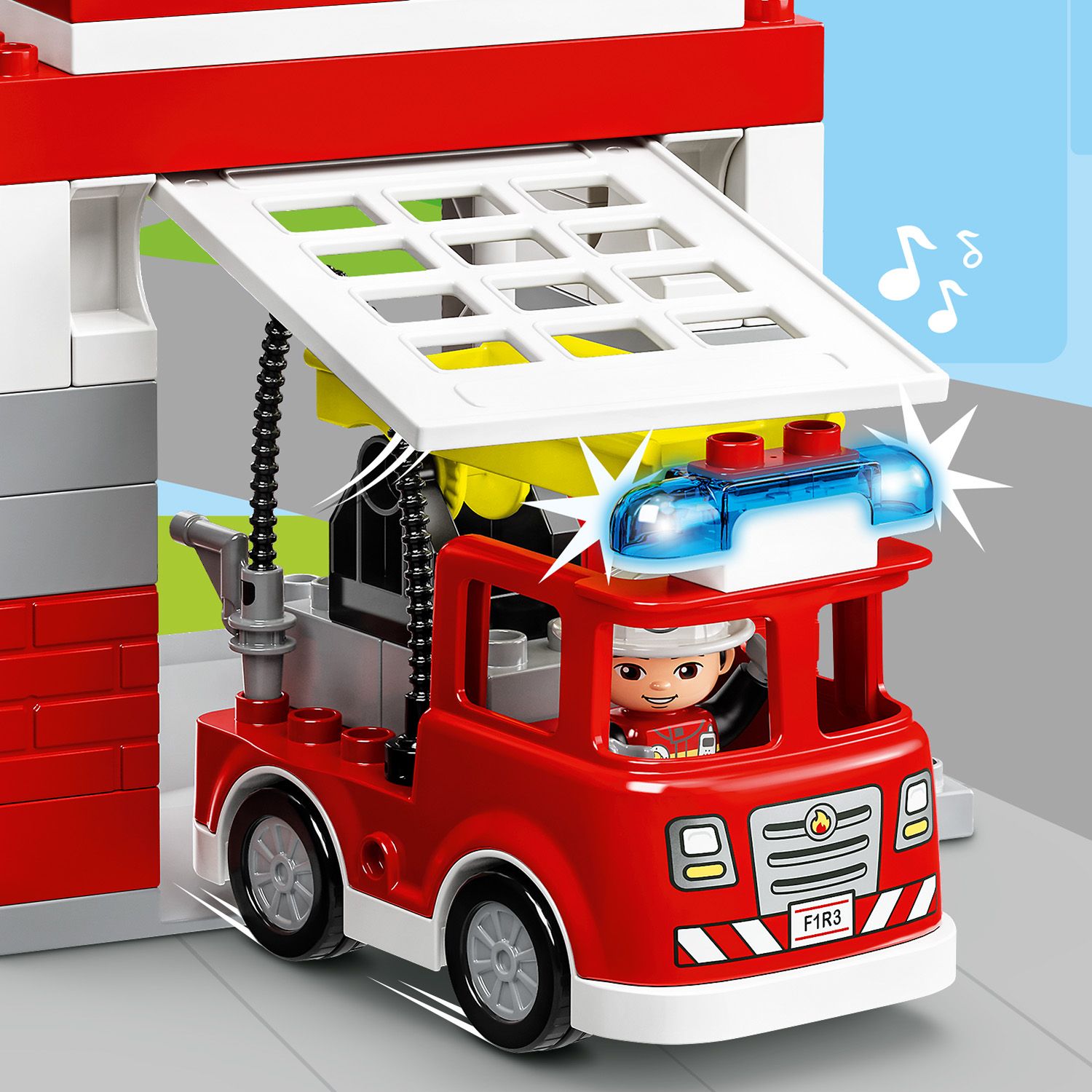 Push&Go fire engine
Turn on the lights & siren and drive through the swing door.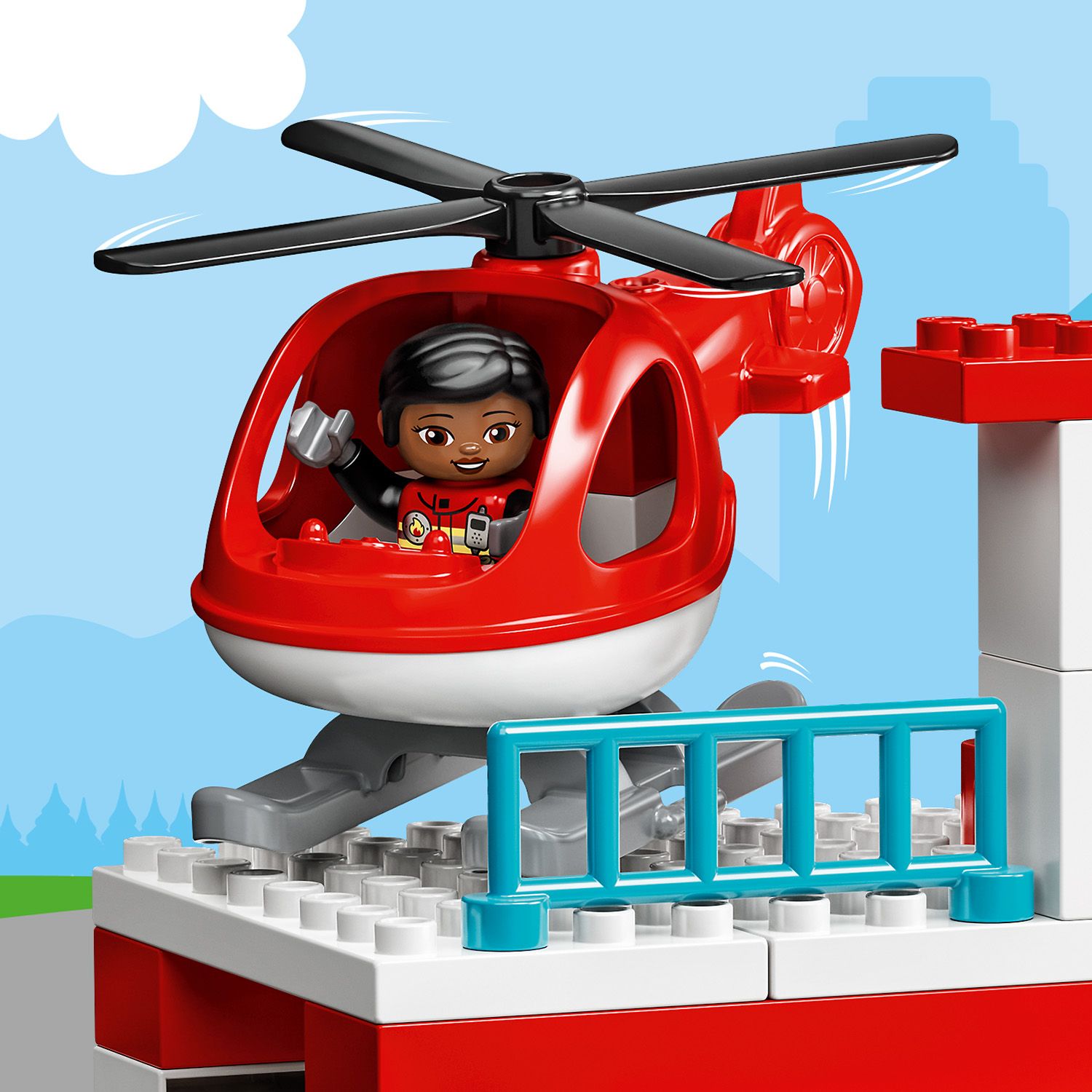 Fire helicopter
Take off from the roof to join the mission.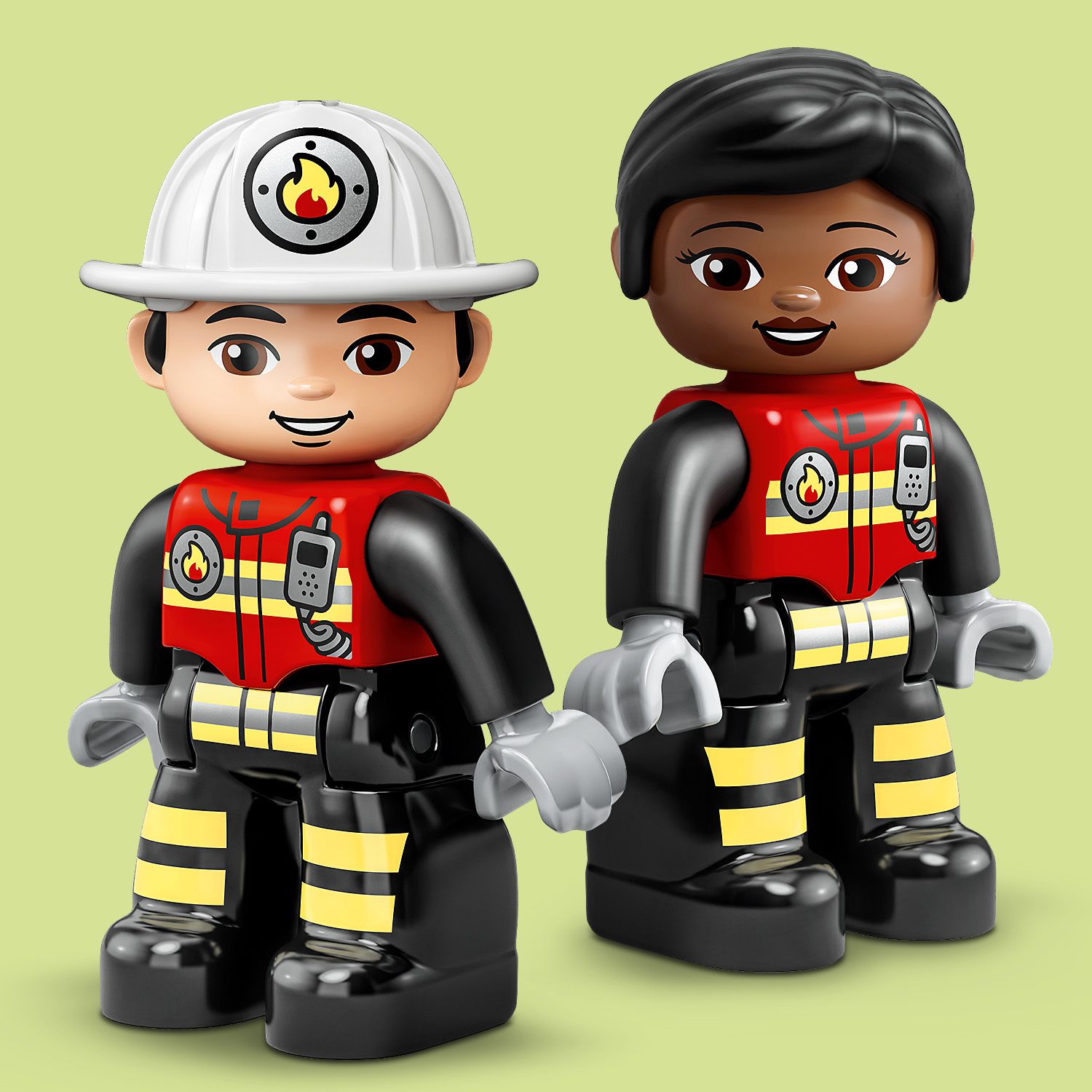 Friendly characters
Set includes male and female firefighter figures.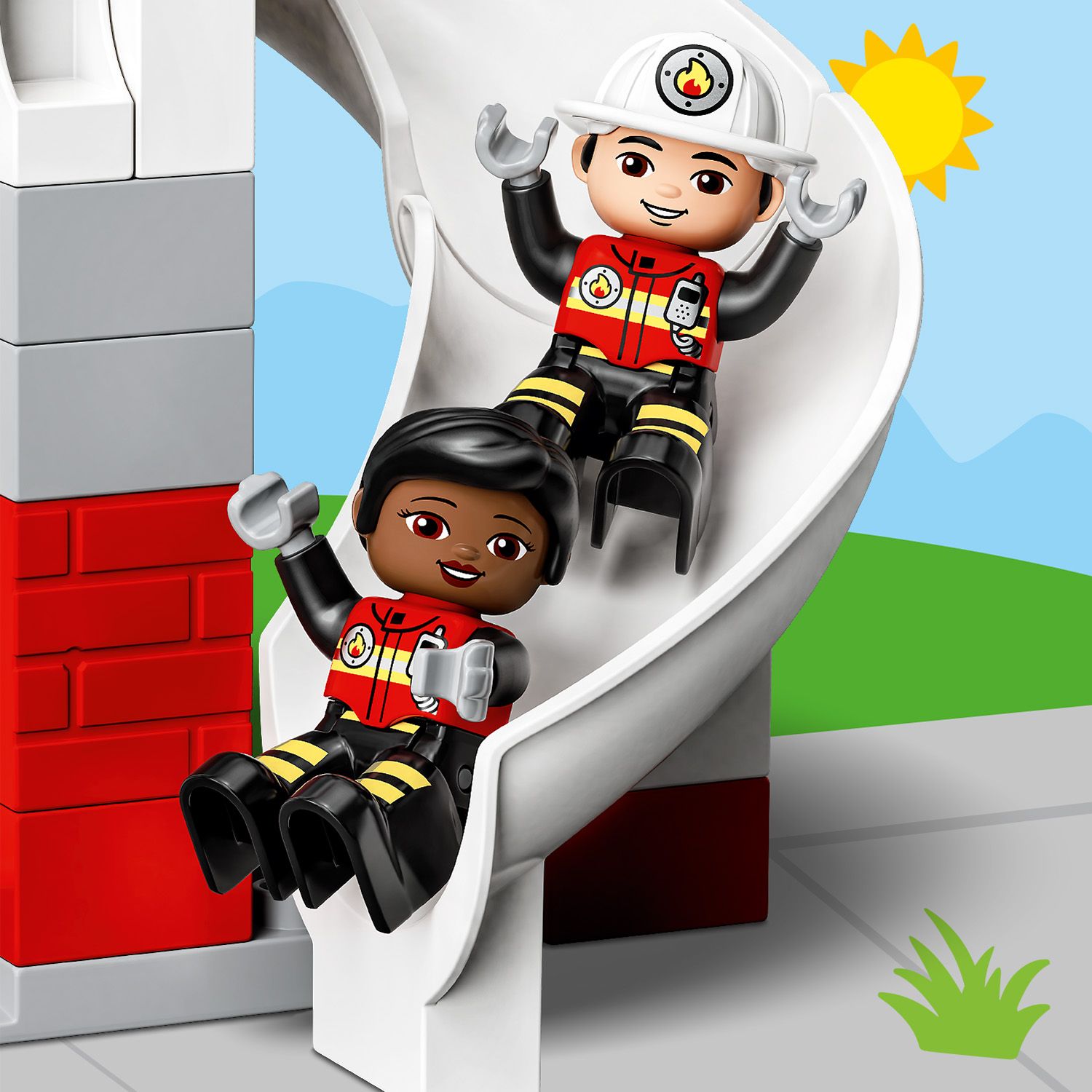 Fast-moving fun
Whizz down the slide for a quick response.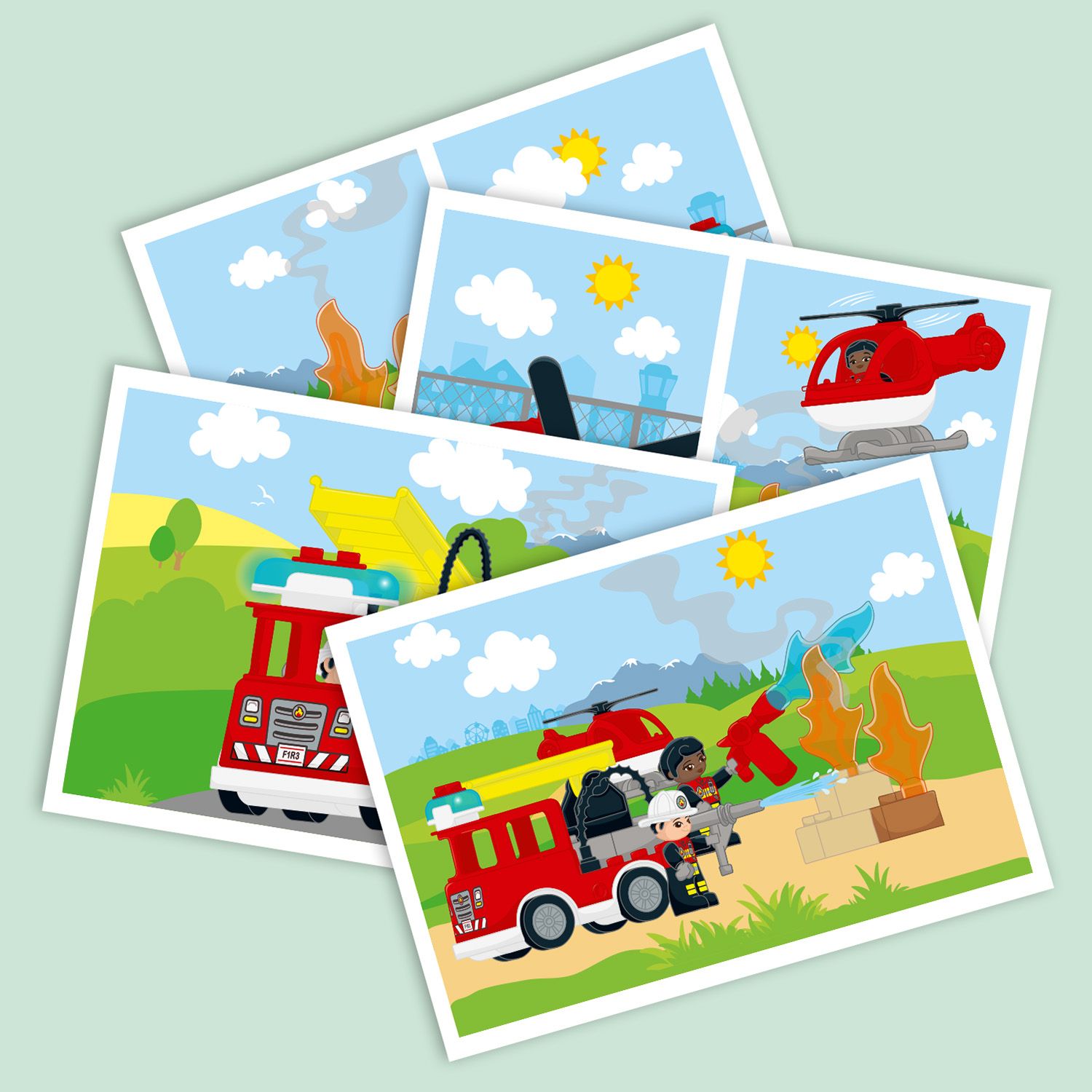 Story starter included
Building instructions include a fun picture story.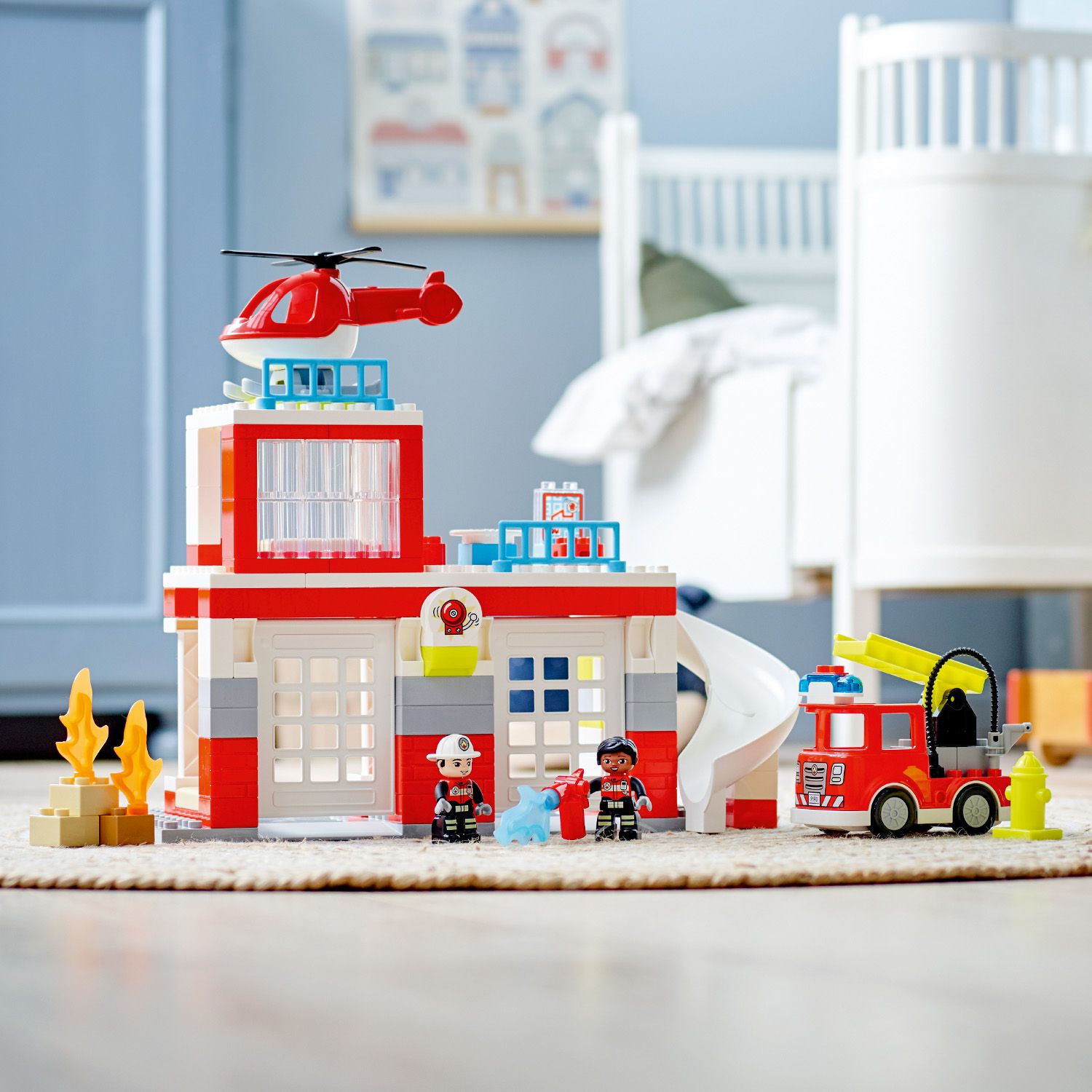 Great gift for little heroes
Kids aged 2+ will be captivated by this versatile playset. Combine it with other LEGO® DUPLO® Rescue toys for even more fun.
---
Rate "
LEGO 10970 Fire Station & Helicopter

" & HAVE THE CHANCE TO WIN A 25 EURO GIFT CARD
We need you & your LEGO expertise! Since you are surely a LEGO expert like us, we would be very happy if you would leave us a review for LEGO 10970 Fire Station & Helicopter here. As a thank you, you will automatically be entered into a monthly prize draw to win a €25 voucher - so hurry up and write us your review now! Here you can find the winners of the last months.