LEGO 10960 Belle's Ballroom
---
Delivery time 2-3 working days. :01.01.2022
$(function() { if(!document.getElementById('paypal_loading_screen')) { $('body').append('' + '

' + '

' + '

' + '

' + '

' + 'Your order is being processed, please wait a moment.' + '

' + '

' + '' + '

' + '

' + '

'); } });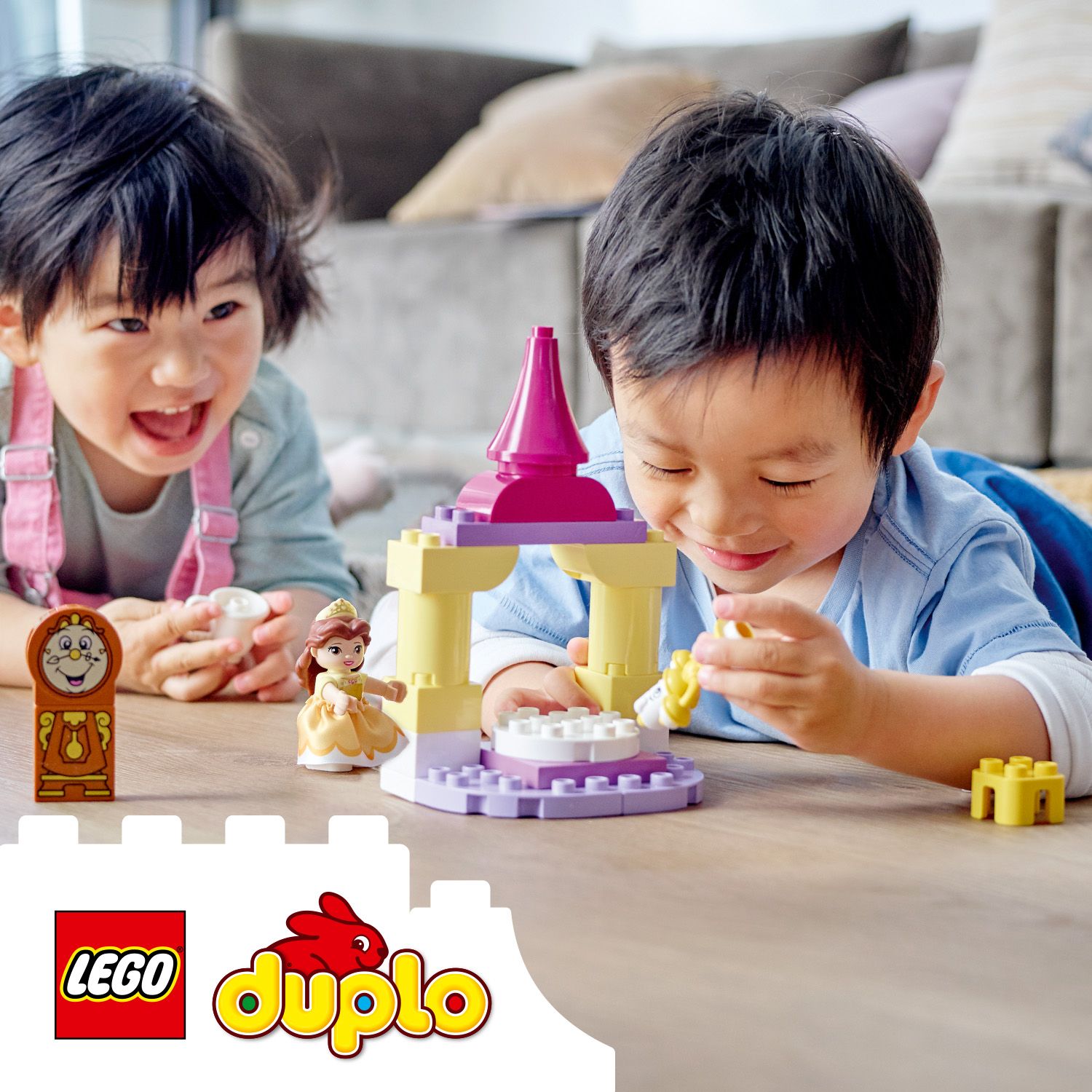 Disney Princess Belle dances in the ballroom
Kids recreate iconic scenes from Disney's Beauty and the Beast and turn the castle floor to watch Belle dance.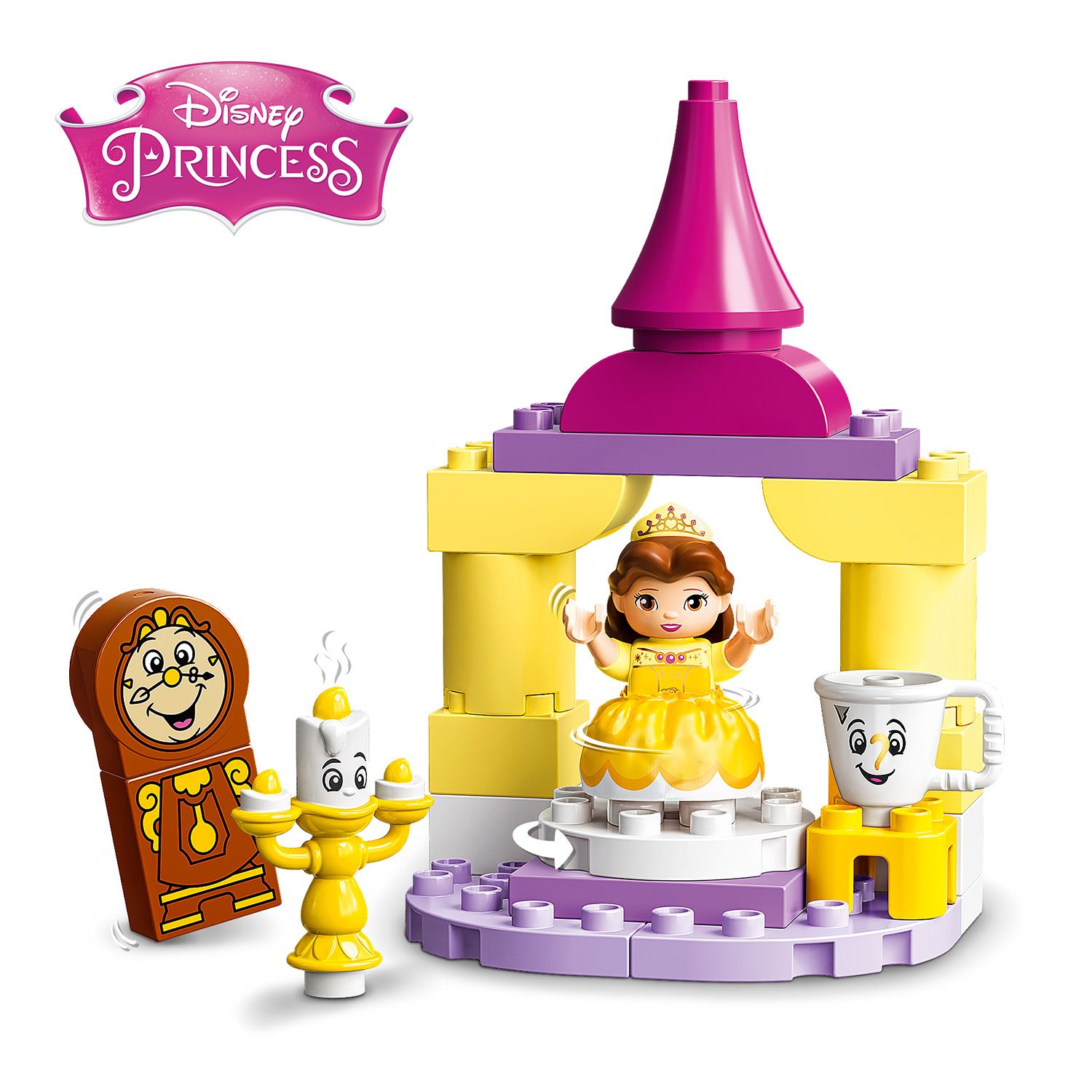 Authentic features and figures
This 23-piece set includes 4 LEGO® DUPLO® figures from the popular Disney movie: Belle, Lumiere, Cogsworth and Chip.
LEGO®a DUPLO® ǀ Disney Belle's Ballroom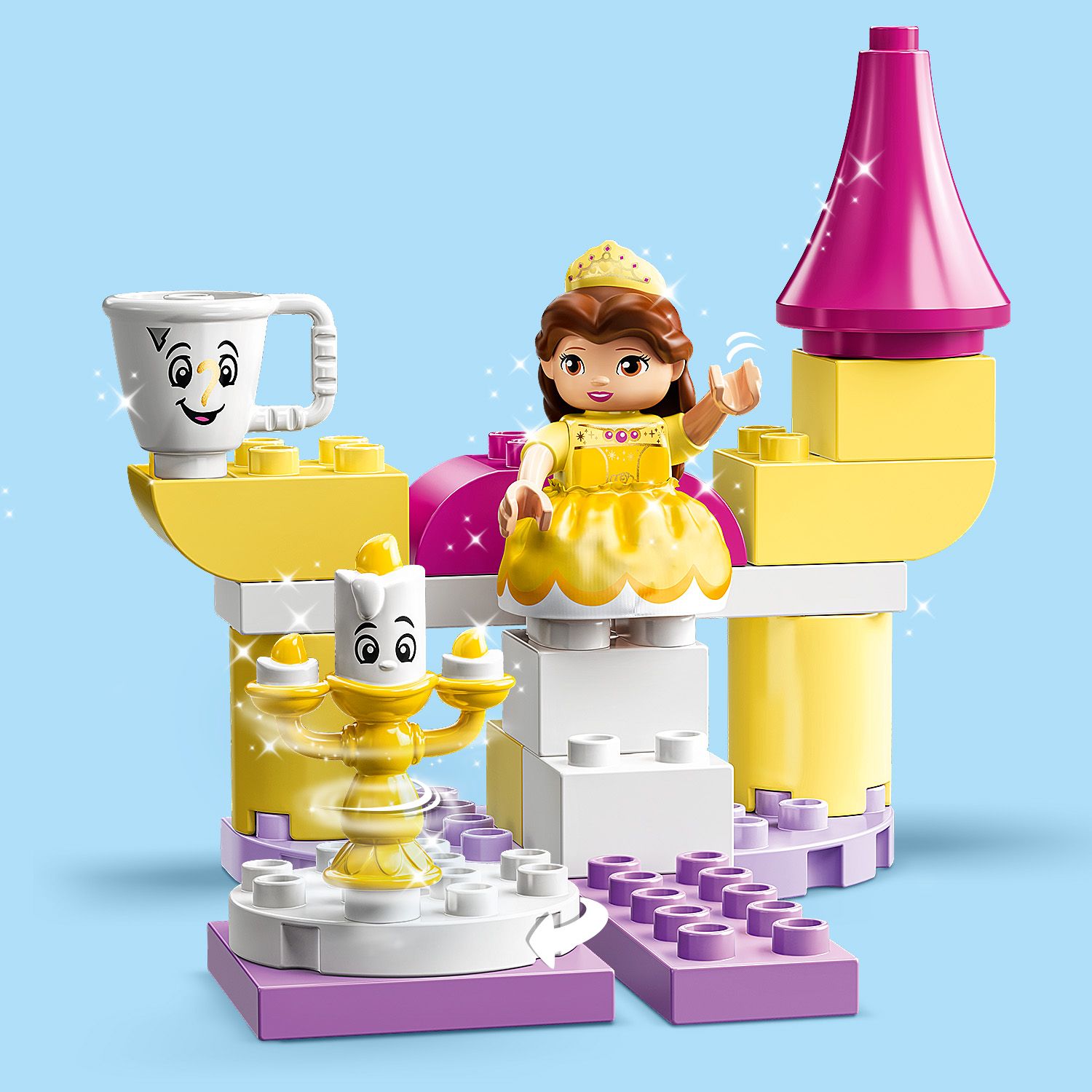 Toddler-friendly construction
Build the castle ballroom for play and display.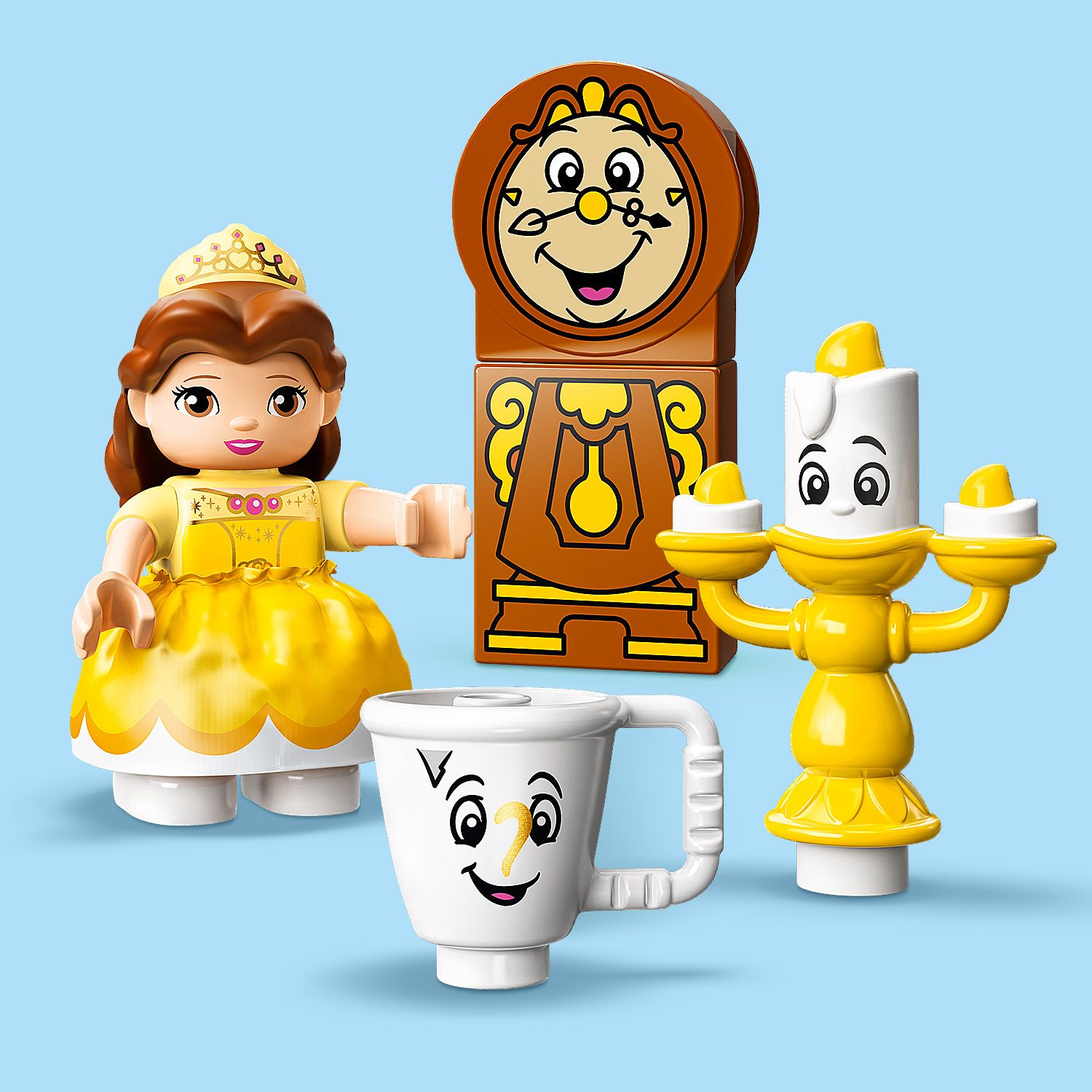 Disney Princess role play
Dress Belle in her golden fabric gown.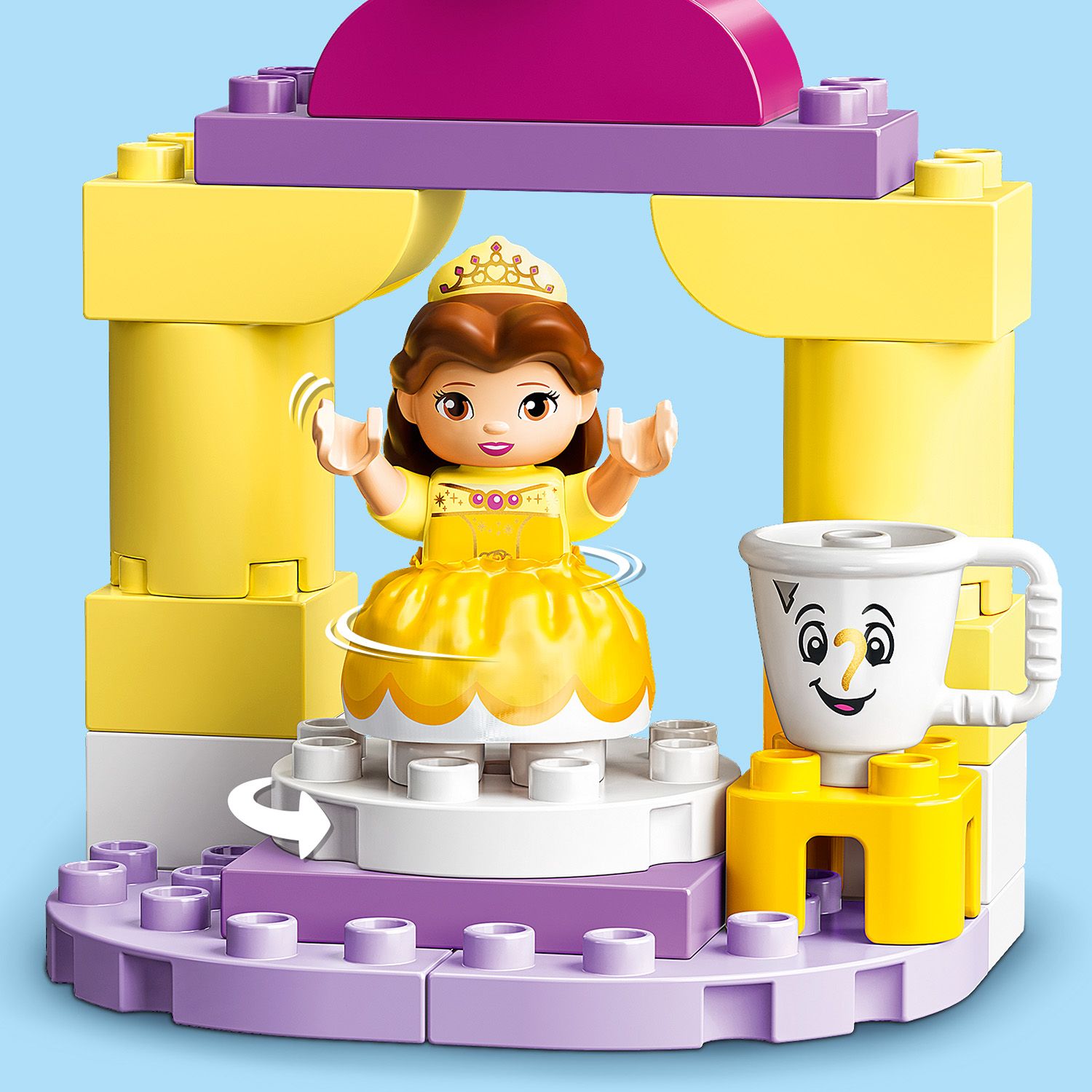 Hands-on, fairy-tale fun
Turn the floor to watch Belle dance.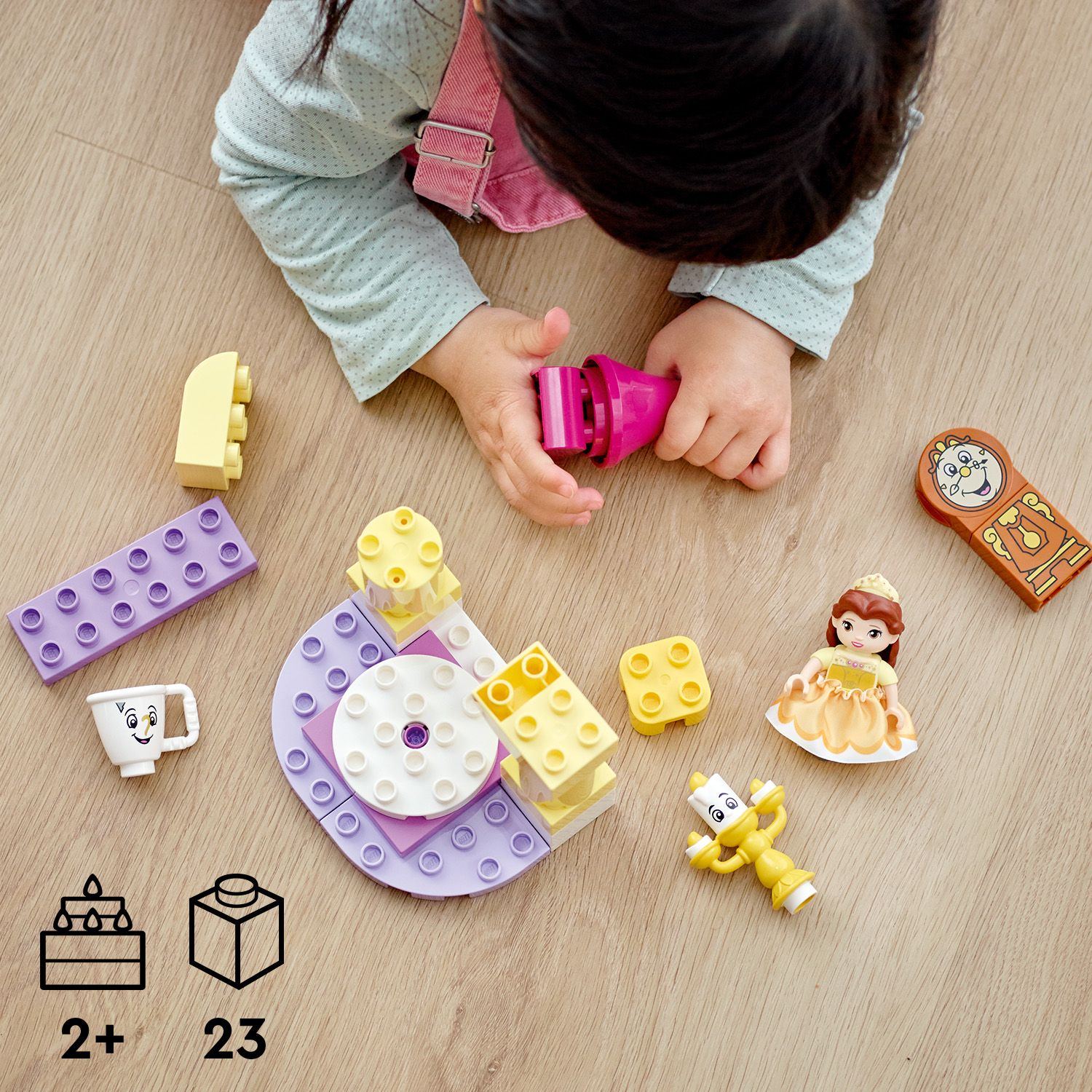 Playful learning for preschoolers
Parents can share precious developmental milestones as children build skills with open-ended, imaginative play.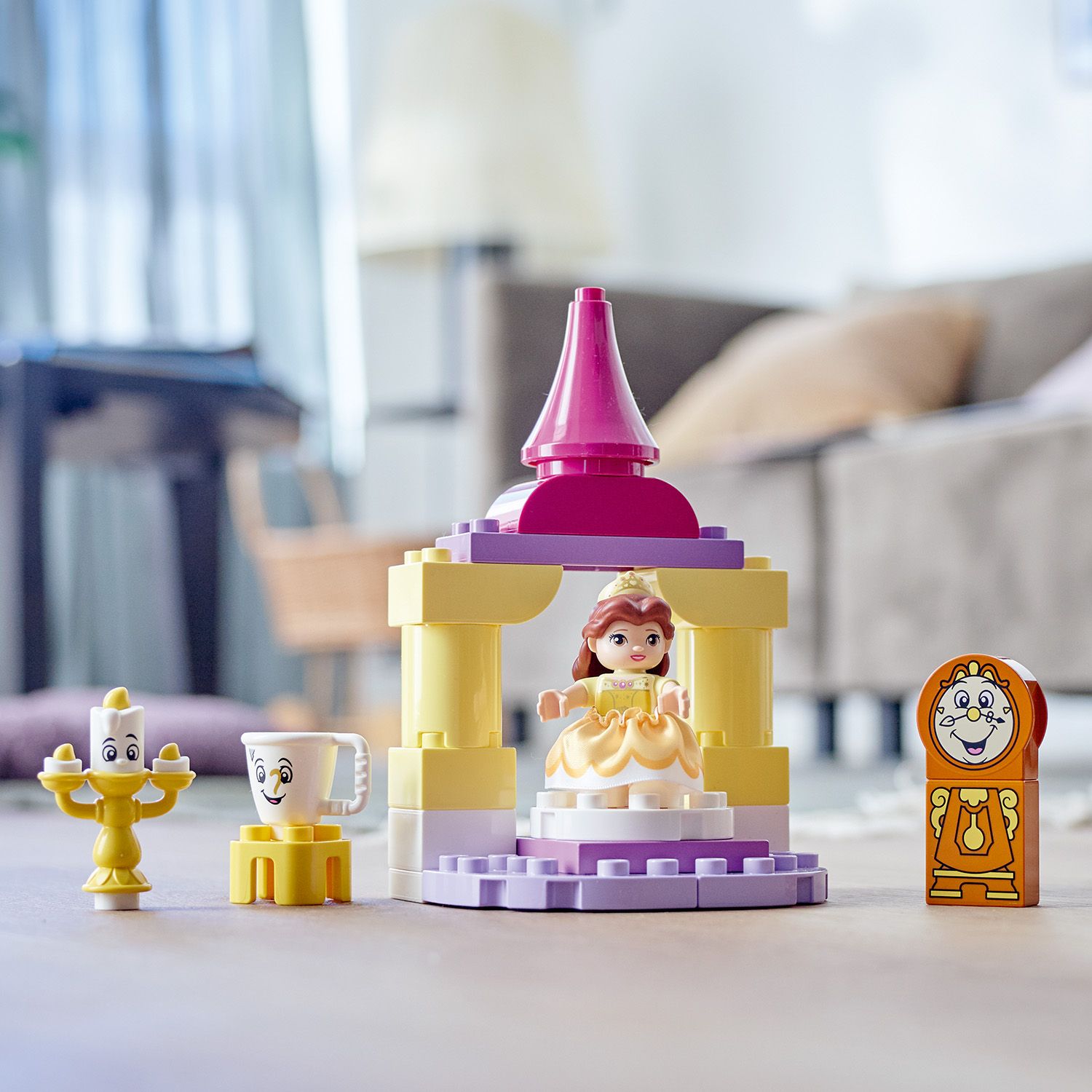 Birthday or any-day treat
Versatile gift for Disney fans aged 2 and up who enjoy creative construction and imaginative role play.
---
Rate "
LEGO 10960 Belle's Ballroom

" & HAVE THE CHANCE TO WIN A 25 EURO GIFT CARD
We need you & your LEGO expertise! Since you are surely a LEGO expert like us, we would be very happy if you would leave us a review for LEGO 10960 Belle's Ballroom here. As a thank you, you will automatically be entered into a monthly prize draw to win a €25 voucher - so hurry up and write us your review now! Here you can find the winners of the last months.