LEGO 10956 Amusement Park
---
Delivery time 2-3 working days. :01.07.2021
$(function() { if(!document.getElementById('paypal_loading_screen')) { $('body').append('' + '

' + '

' + '

' + '

' + '

' + 'Your order is being processed, please wait a moment.' + '

' + '

' + '' + '

' + '

' + '

'); } });
At last, ride the Ferris wheel again! The 10956 adventure park from LEGO DUPLO enriches every child's room!
No child's world can be without an adventure park with so many things to experience! In this set is everything you need to build a great adventure park!
.
From 95 LEGO elements here is an adventure park with Ferris wheel, fun slide, ice cream stand, train, carousel and park entrance. In addition, 7 DUPLO figures are included.
.
In this set 10956 Adventure Park are included:
95 LEGO DUPLO elements
Park entrance
Railway
Carousel
Giant wheel
7 figures
The set 10956 Adventure Park also fits with all other DUPLO sets from LEGO. Create your own adventures and buildings!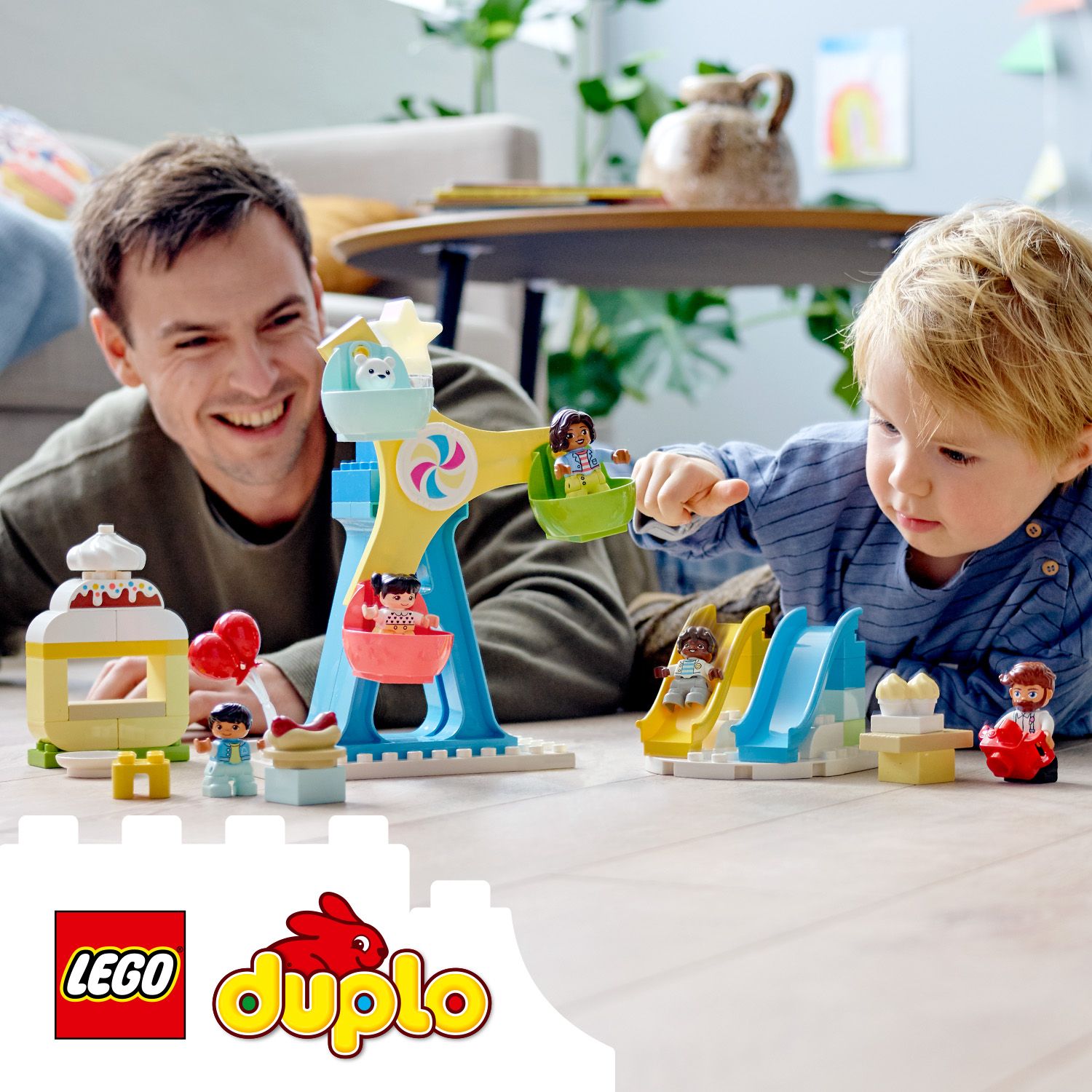 Family activities at the Amusement Park
This impressive playset features a Ferris wheel, 7 DUPLO® characters and many other amazing hands-on features.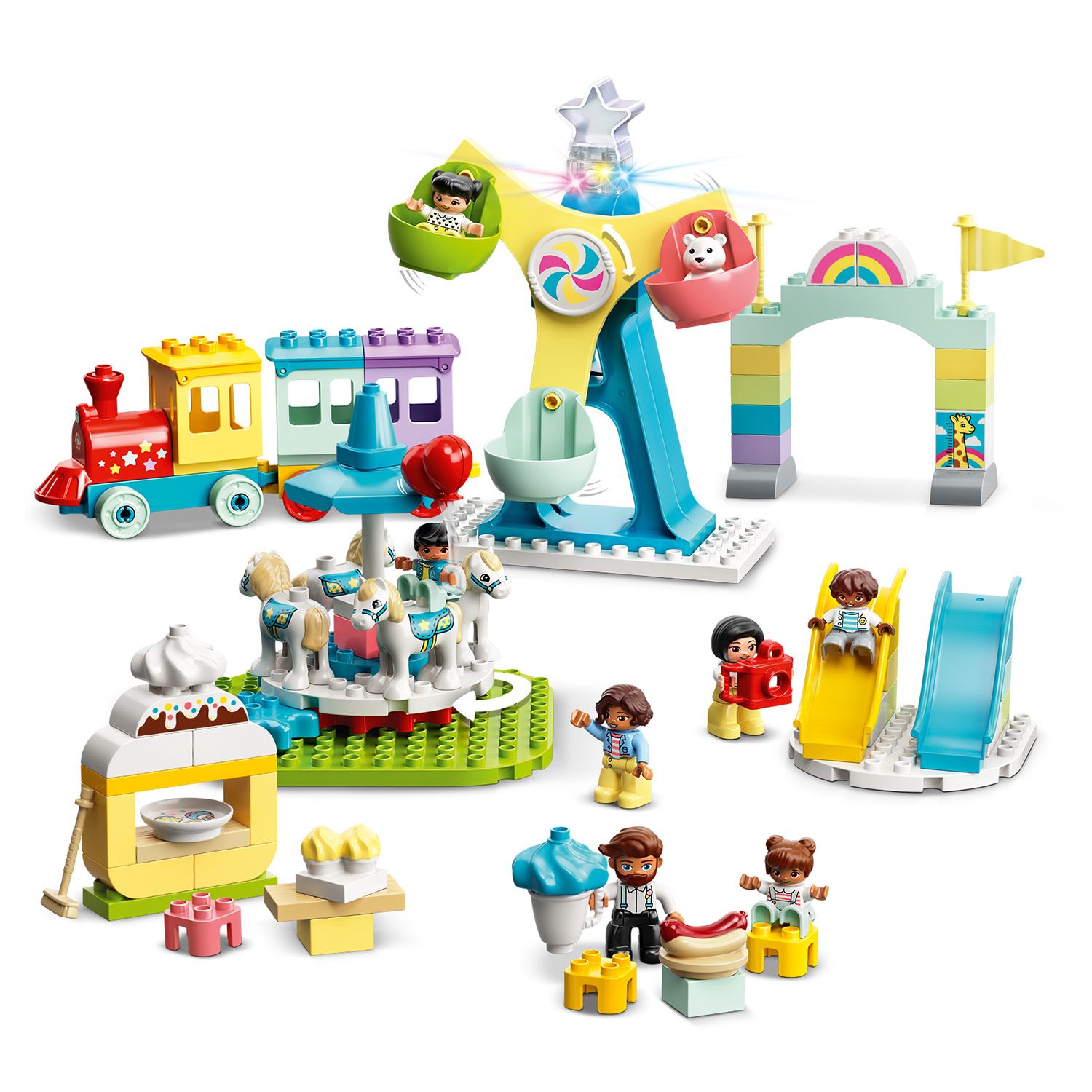 Inspire imaginations with fairground fun
This 95-piece set for ages 2+ includes a carousel, Ferris wheel, train, 2 slides, 7 figures and accessories for fun role play.
LEGO® DUPLO® Town Amusement Park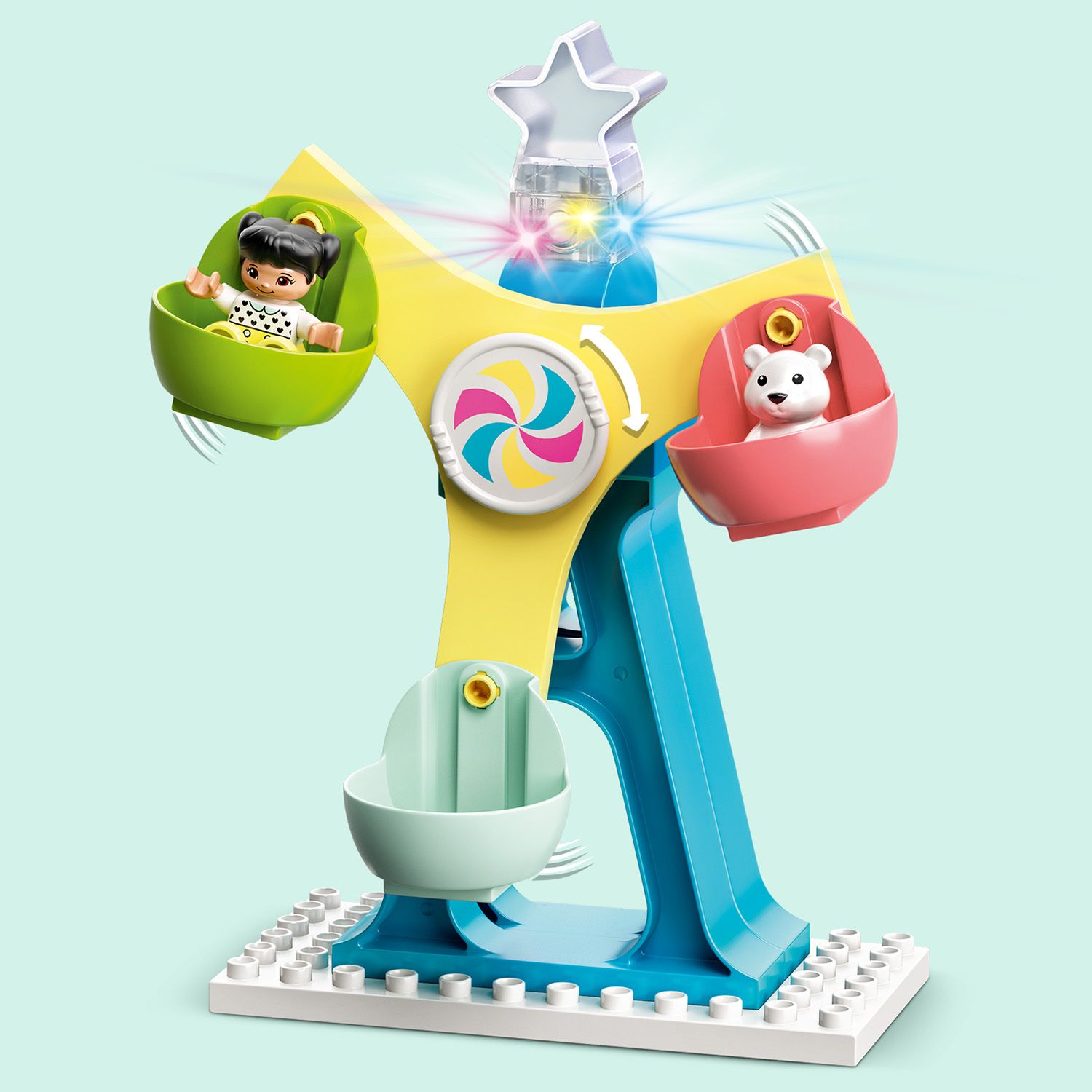 Authentic attractions
The rotatable Ferris wheel is lit by a colour-changing light.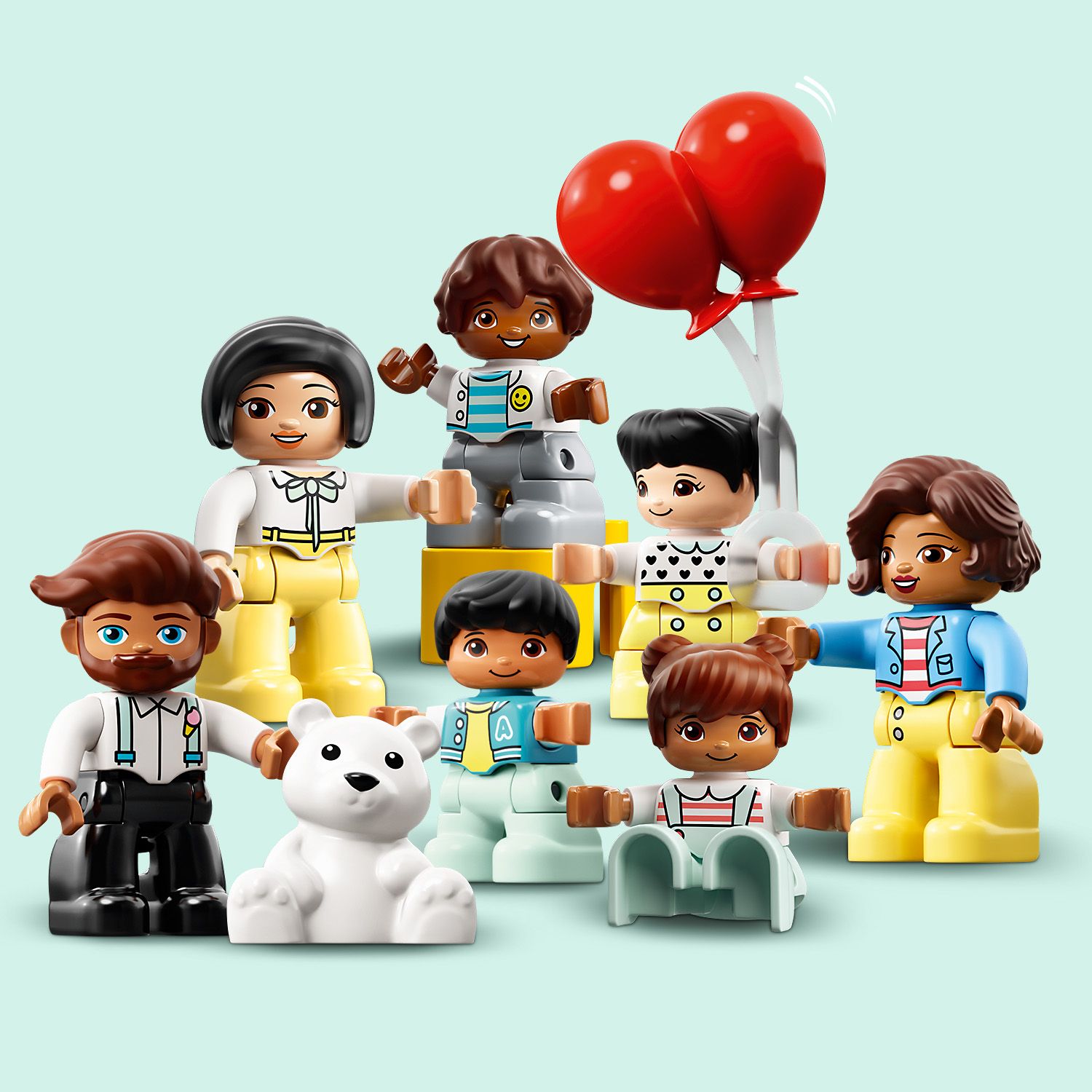 Fun characters
Family role play with 2 women, 1 man and 4 children.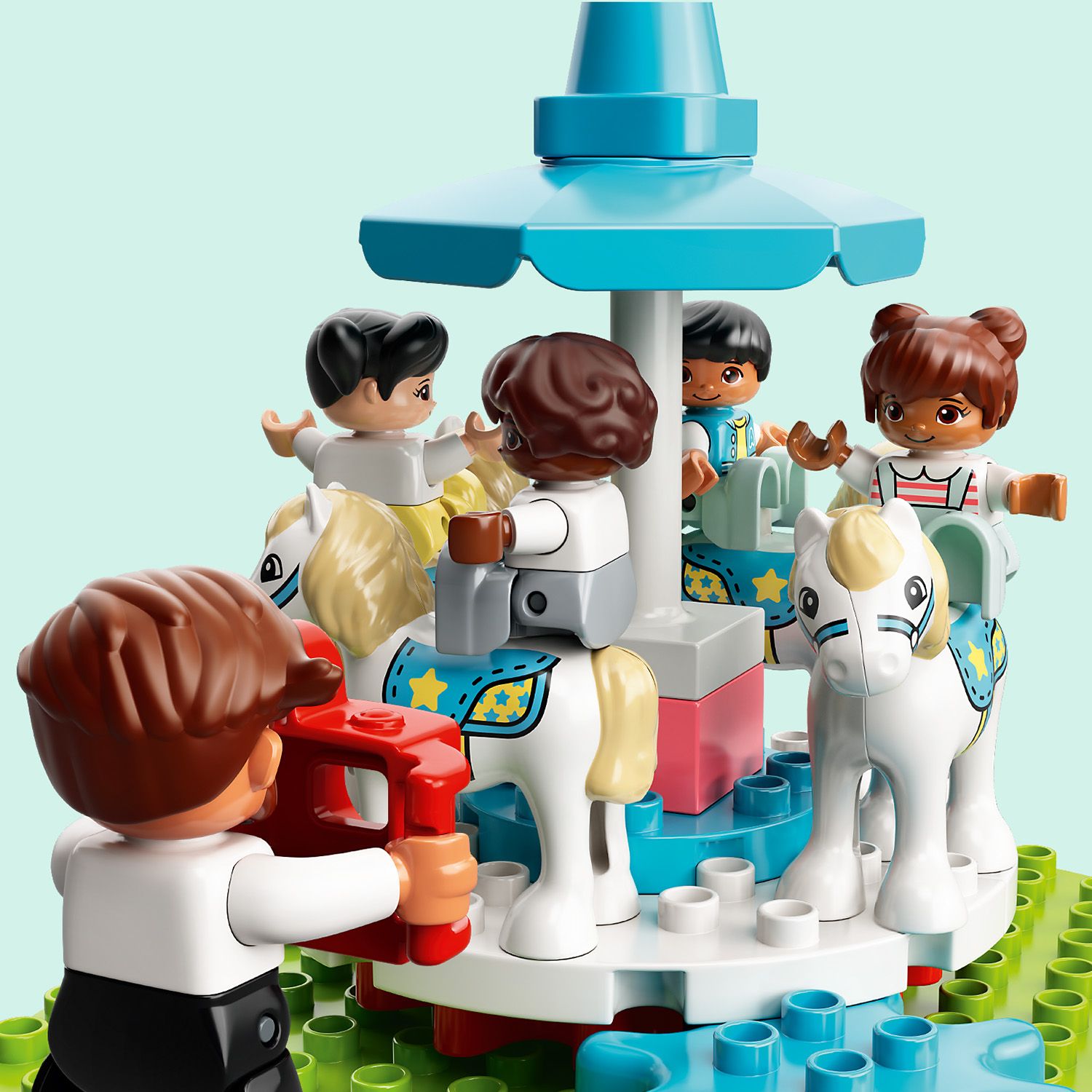 Hands-on activities
Rotate the horse carousel to give the characters a ride.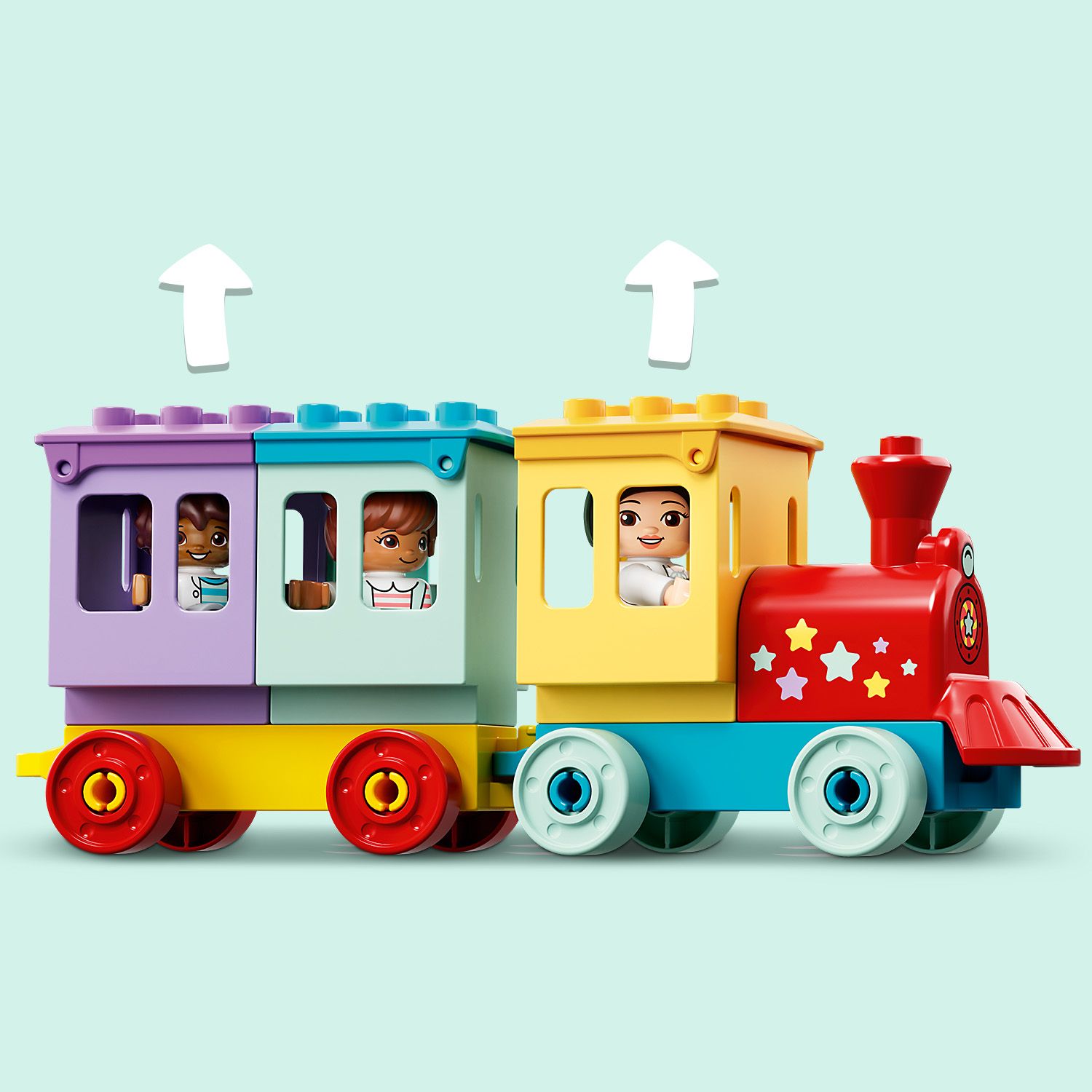 Opening train
Lift off the roof to place 3 figures inside the train.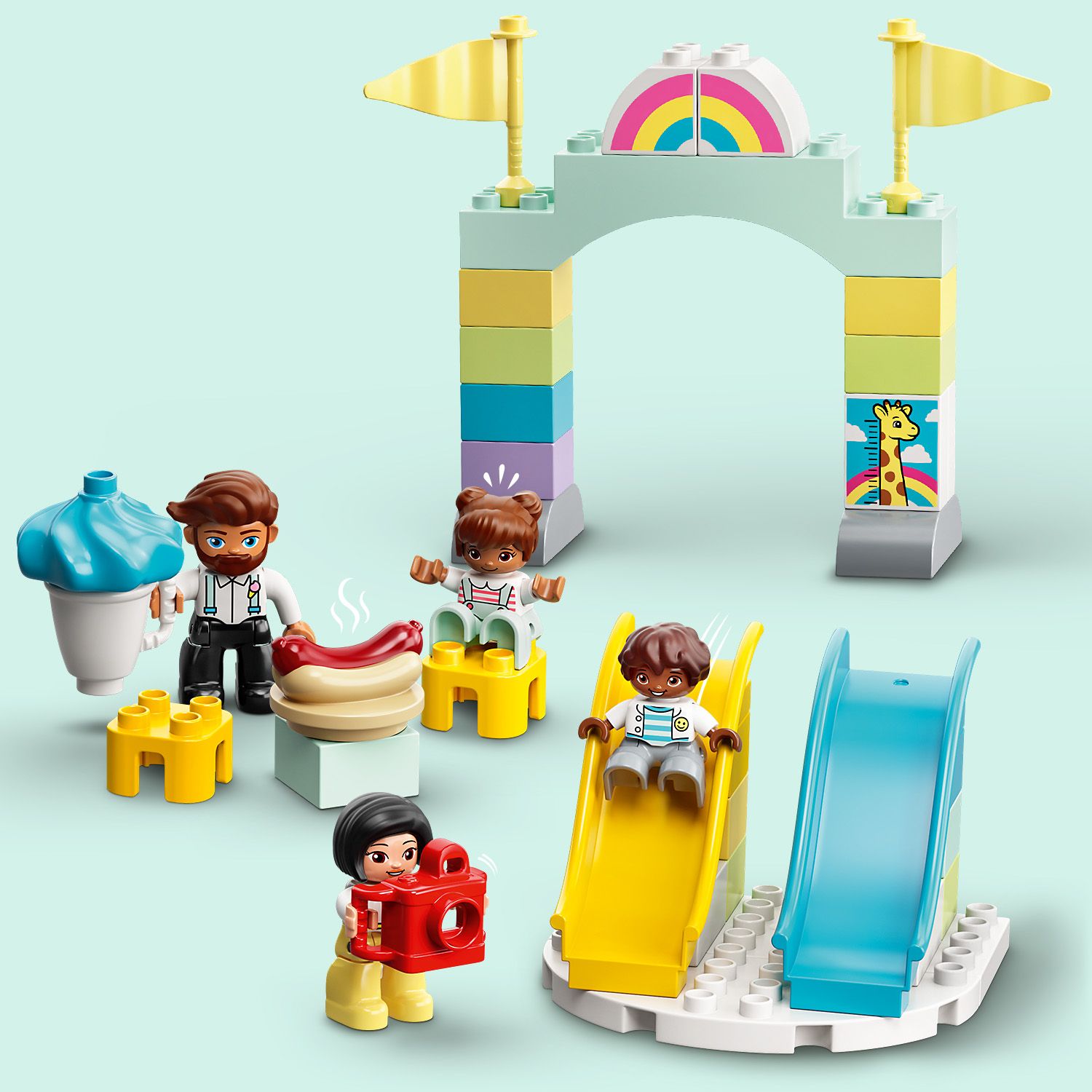 Role-play inspiration
There's a special entrance, 2 slides and fun accessories.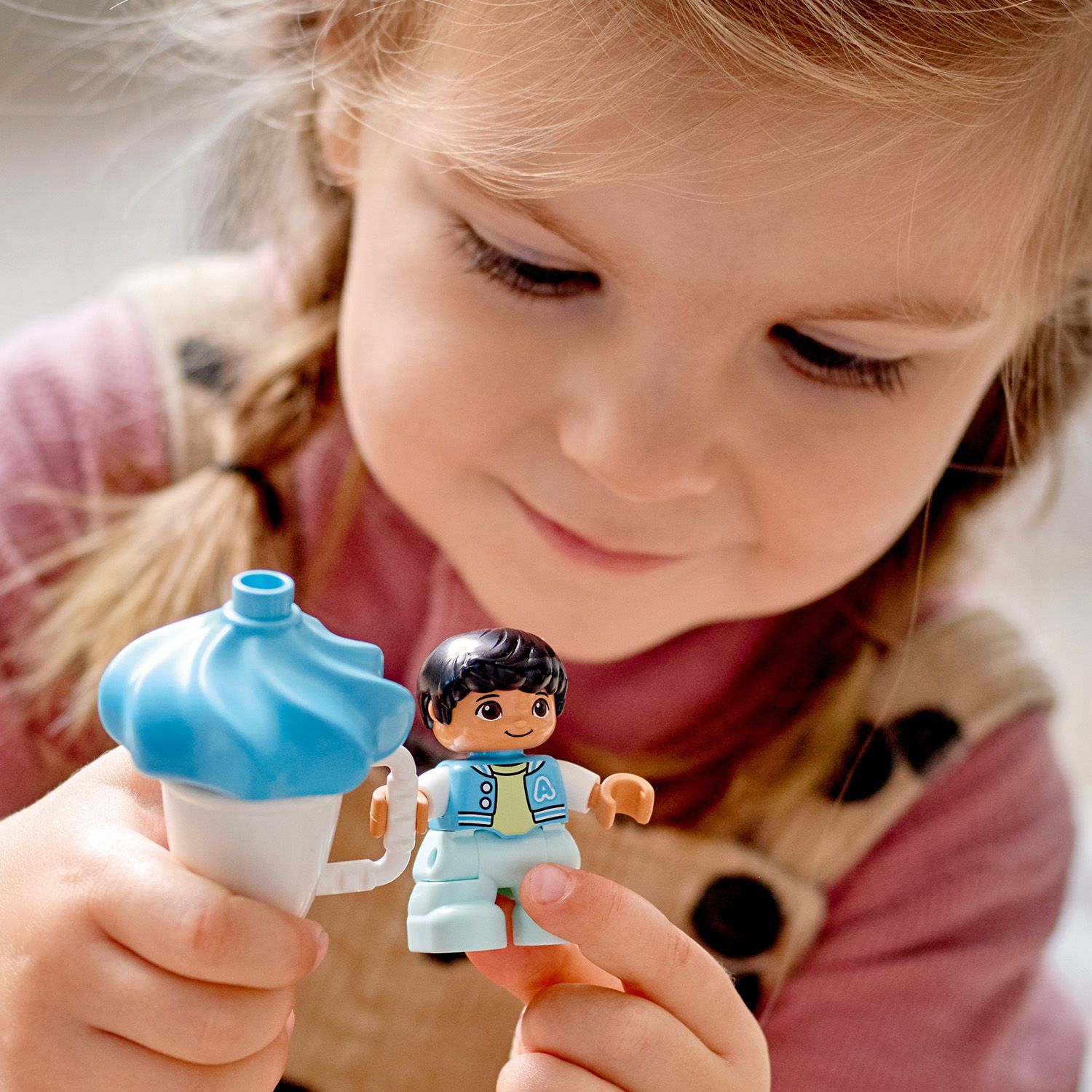 Imaginative play
Play out activities and explore endless adventures.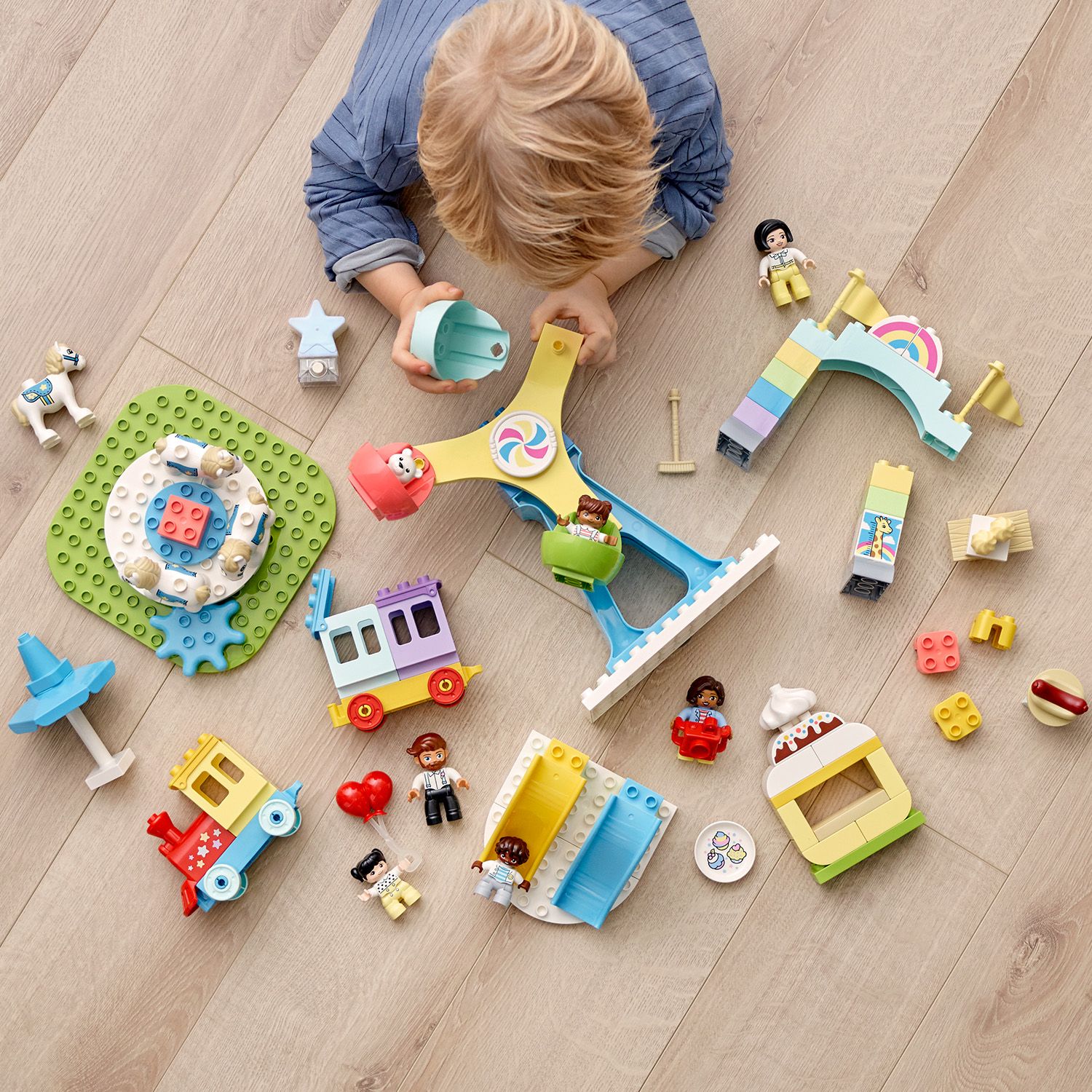 Great gift with endless play possibilities
Measures over 28 cm (11 in.) high, 123 cm (48 in.) wide and 28 cm (11 in.) deep and includes a picture story building guide.
---
Rate "
LEGO 10956 Amusement Park

" & HAVE THE CHANCE TO WIN A 25 EURO GIFT CARD
We need you & your LEGO expertise! Since you are surely a LEGO expert like us, we would be very happy if you would leave us a review for LEGO 10956 Amusement Park here. As a thank you, you will automatically be entered into a monthly prize draw to win a €25 voucher - so hurry up and write us your review now! Here you can find the winners of the last months.