LEGO 10954 Number Train - Learn To Count
---
Delivery time 2-3 working days. :01.07.2021
$(function() { if(!document.getElementById('paypal_loading_screen')) { $('body').append('' + '

' + '

' + '

' + '

' + '

' + 'Your order is being processed, please wait a moment.' + '

' + '

' + '' + '

' + '

' + '

'); } });
Learn numbers with the new 10954 number train from LEGO DUPLO!
With this great new set from LEGO DUPLO, the 10954 number train, your child can playfully make the first experiences with numbers. An attractive design, many individual DUPLO elements and two DUPLO figures are included.
.
The 10954 Number Train set from LEGO DUPLO includes:
23 DUPLO elements
2 DUPLO figures
1 dog
Many printed bricks for learning numbers
.
A locomotive with trailer
Other sets from LEGO DUPLO:
10915 My First ABC Truck
10955 My first animal train
10953 My first unicorn
2304 green Building plate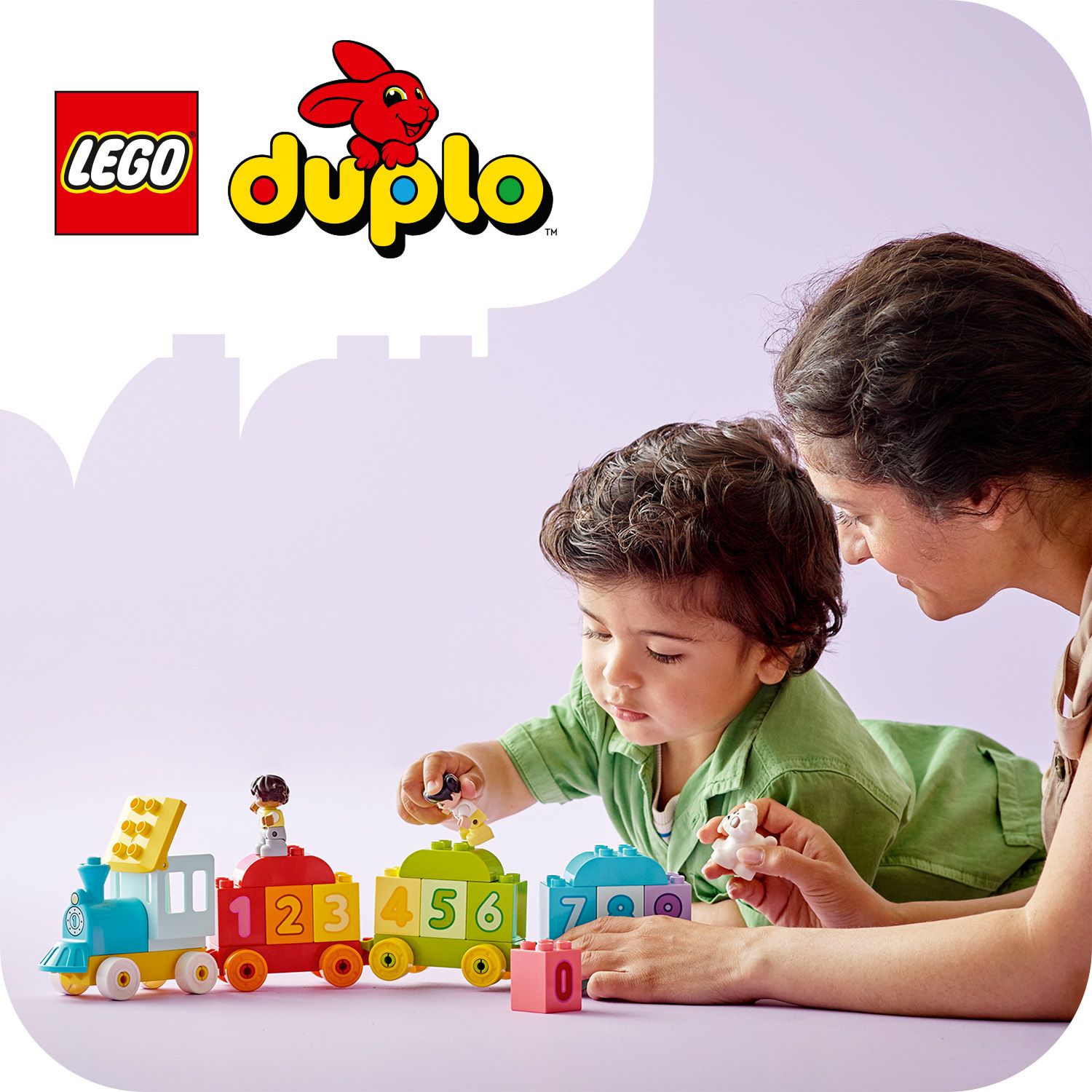 Play-and-learn Number Train playset
This push-along train introduces toddlers to colours and counting, while friendly characters boost social-emotional skills.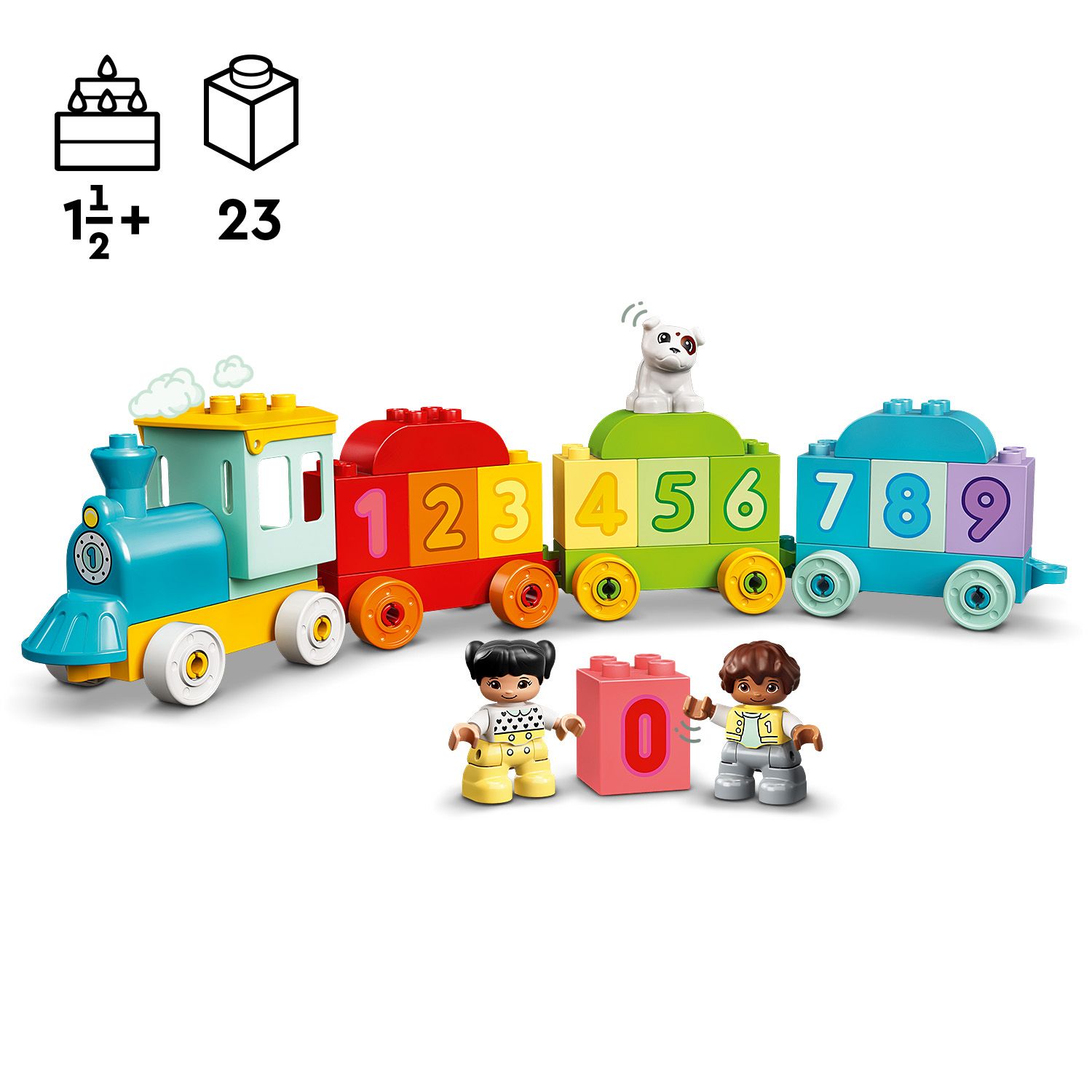 All aboard the activity-packed train!
This 23-piece playset for ages 18 months+ includes a movable train with 10 coloured number bricks, 2 figures and accessories.
LEGO® DUPLO® My First Number Train - Learn To Count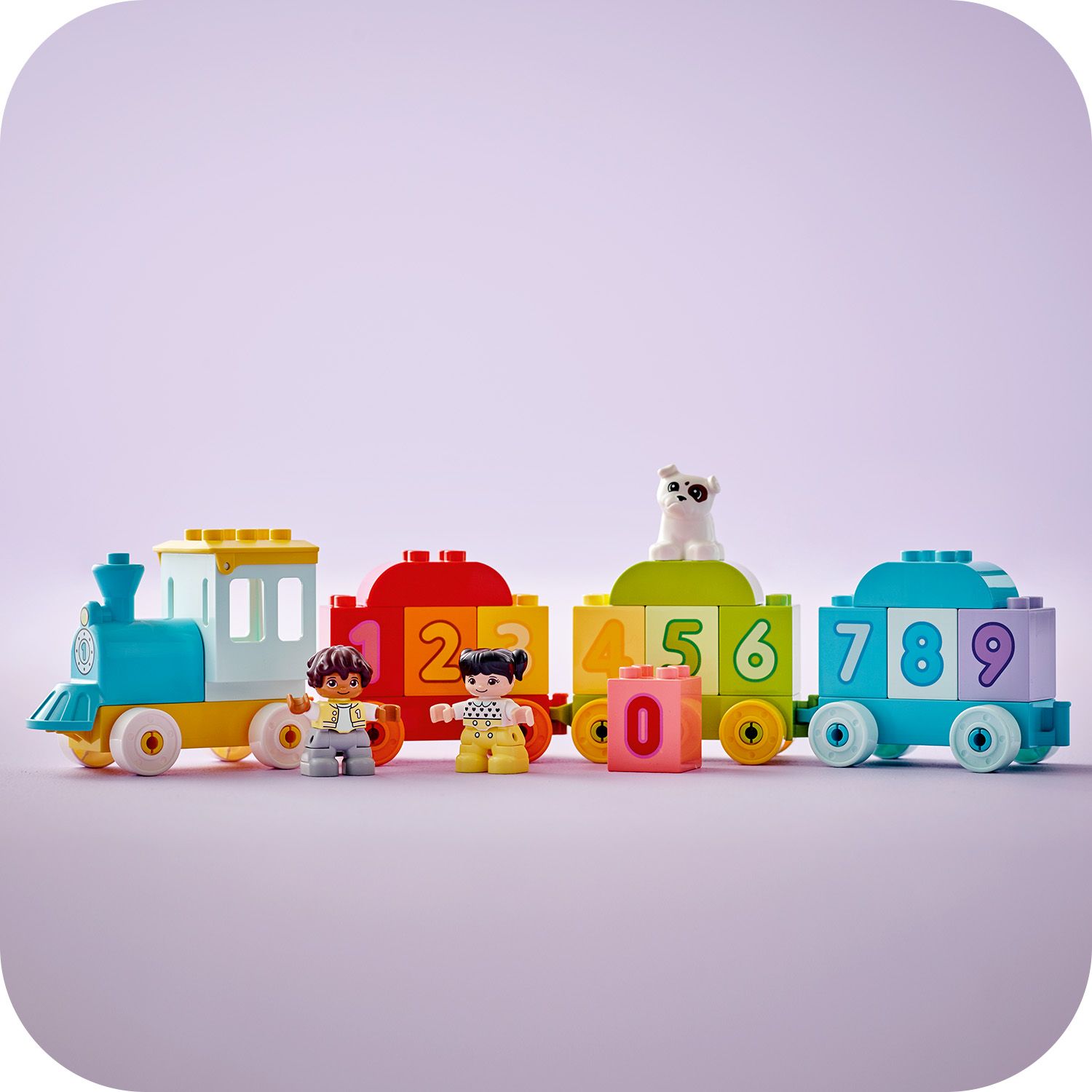 Colour-sorting fun
Includes 10 coloured number bricks and 3 coloured wagons.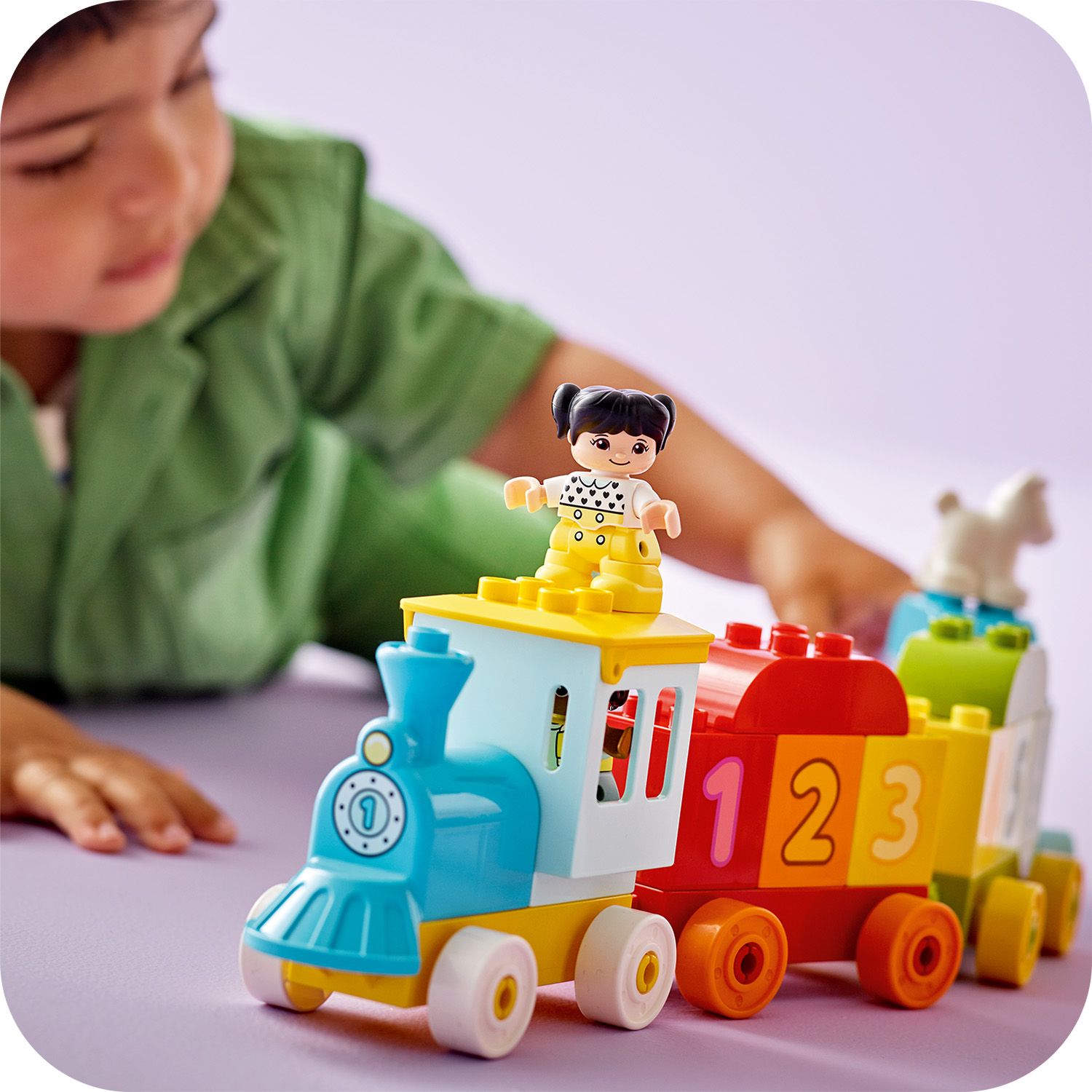 Open the train to play inside
A removable roof lets kids place a figure inside the train.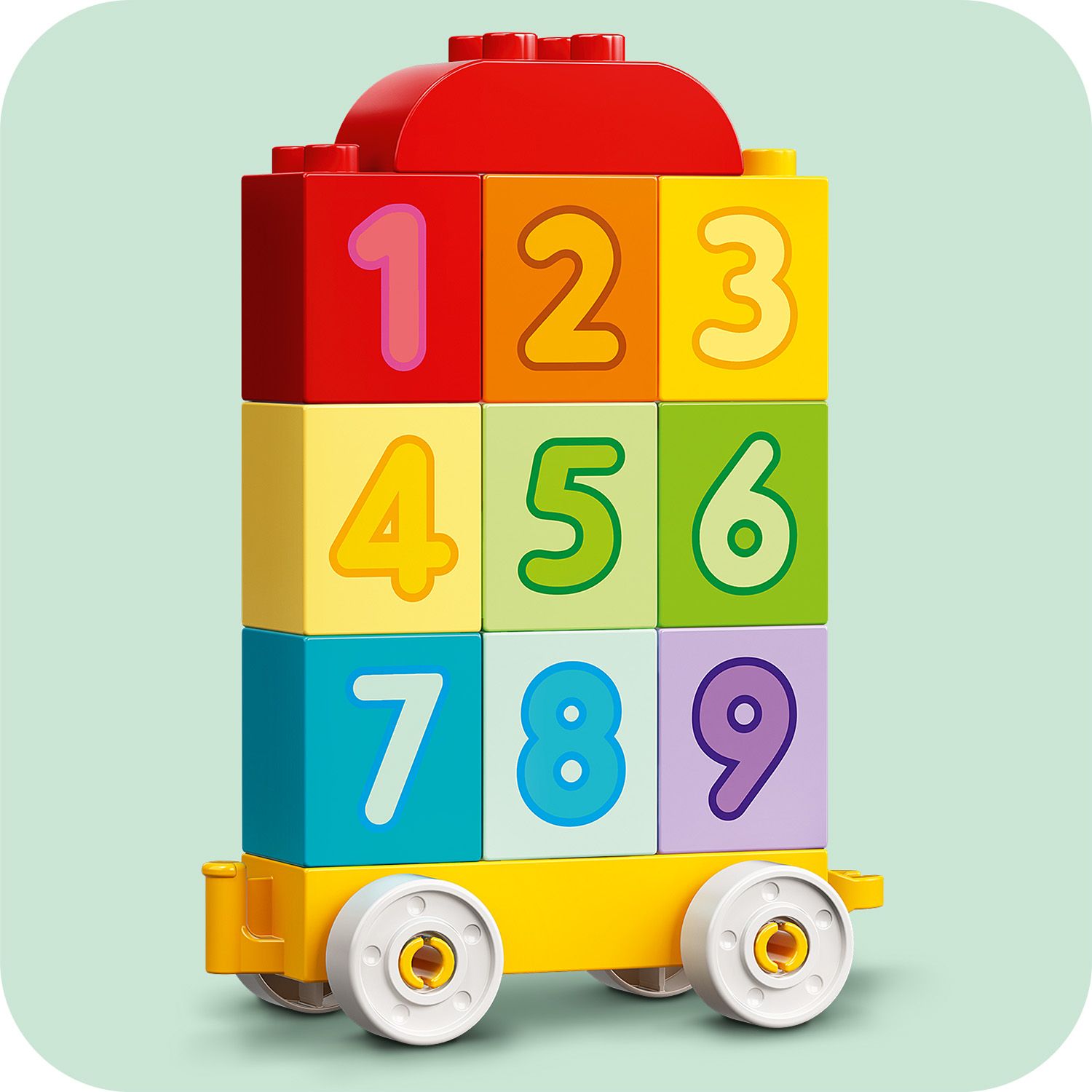 Discover colours and numbers
Load, unload, stack and sort the coloured number bricks.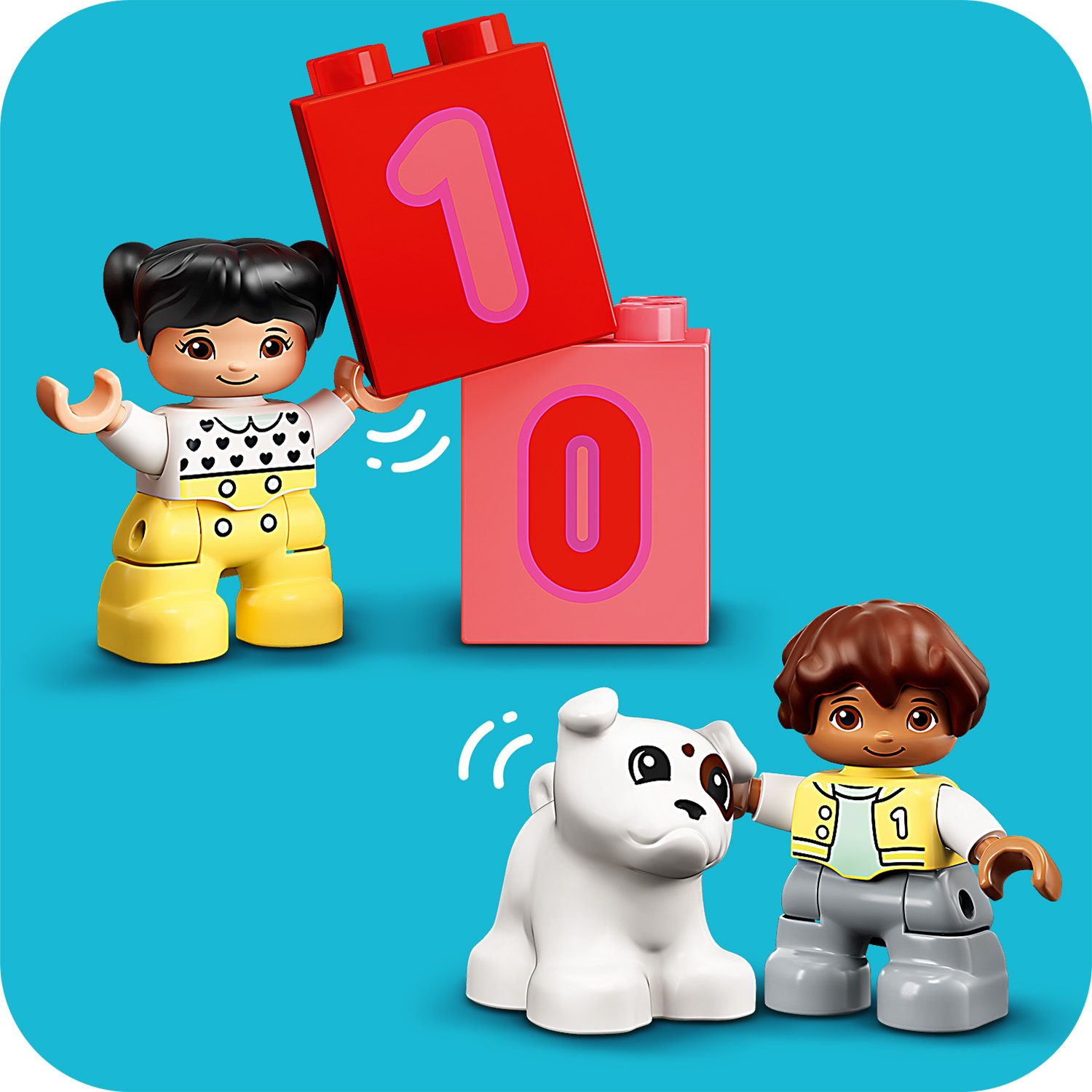 Fun figures inspire role play
Play out stories with a friendly boy, girl and dog.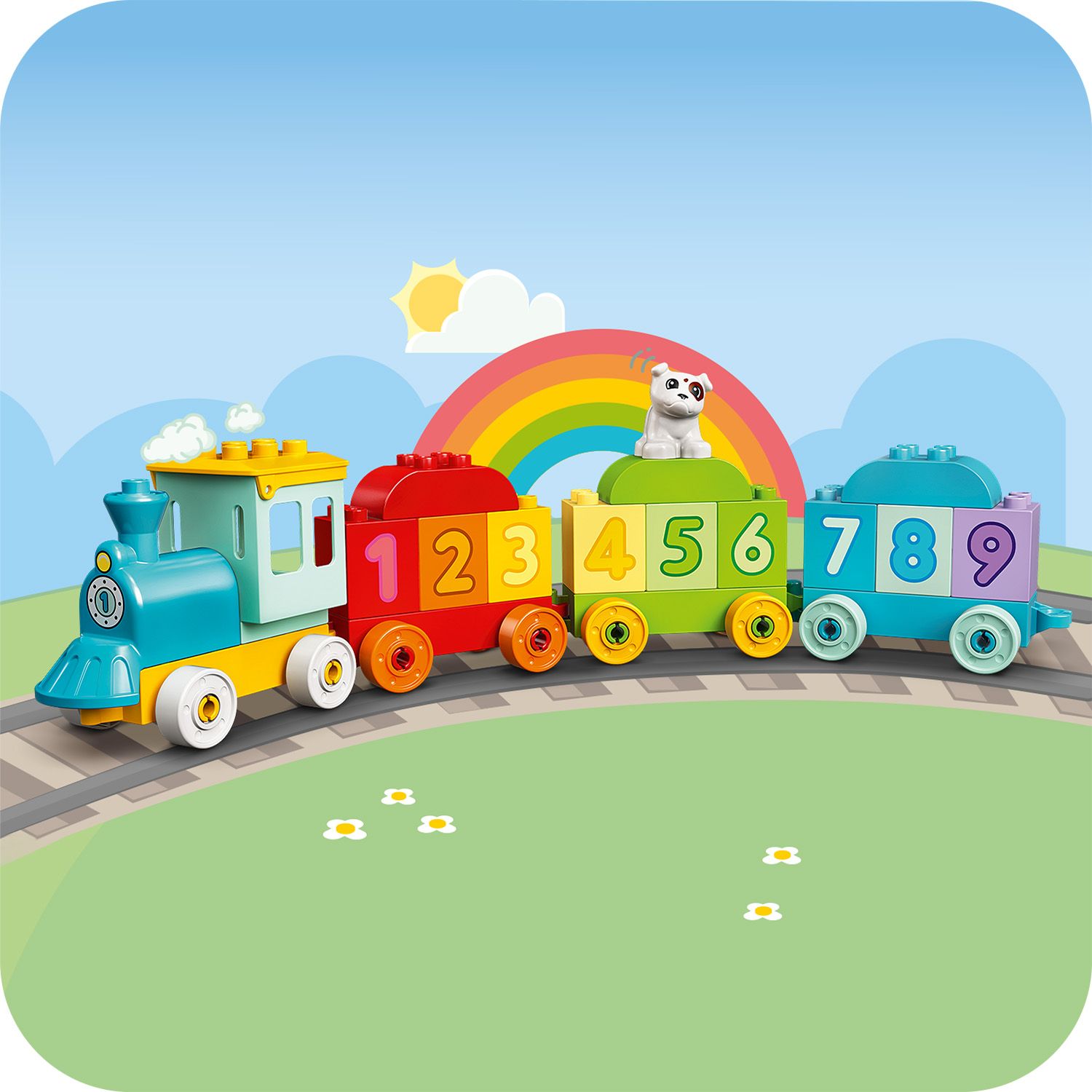 Great build-and-play set
A poster makes construction fun and inspires activities.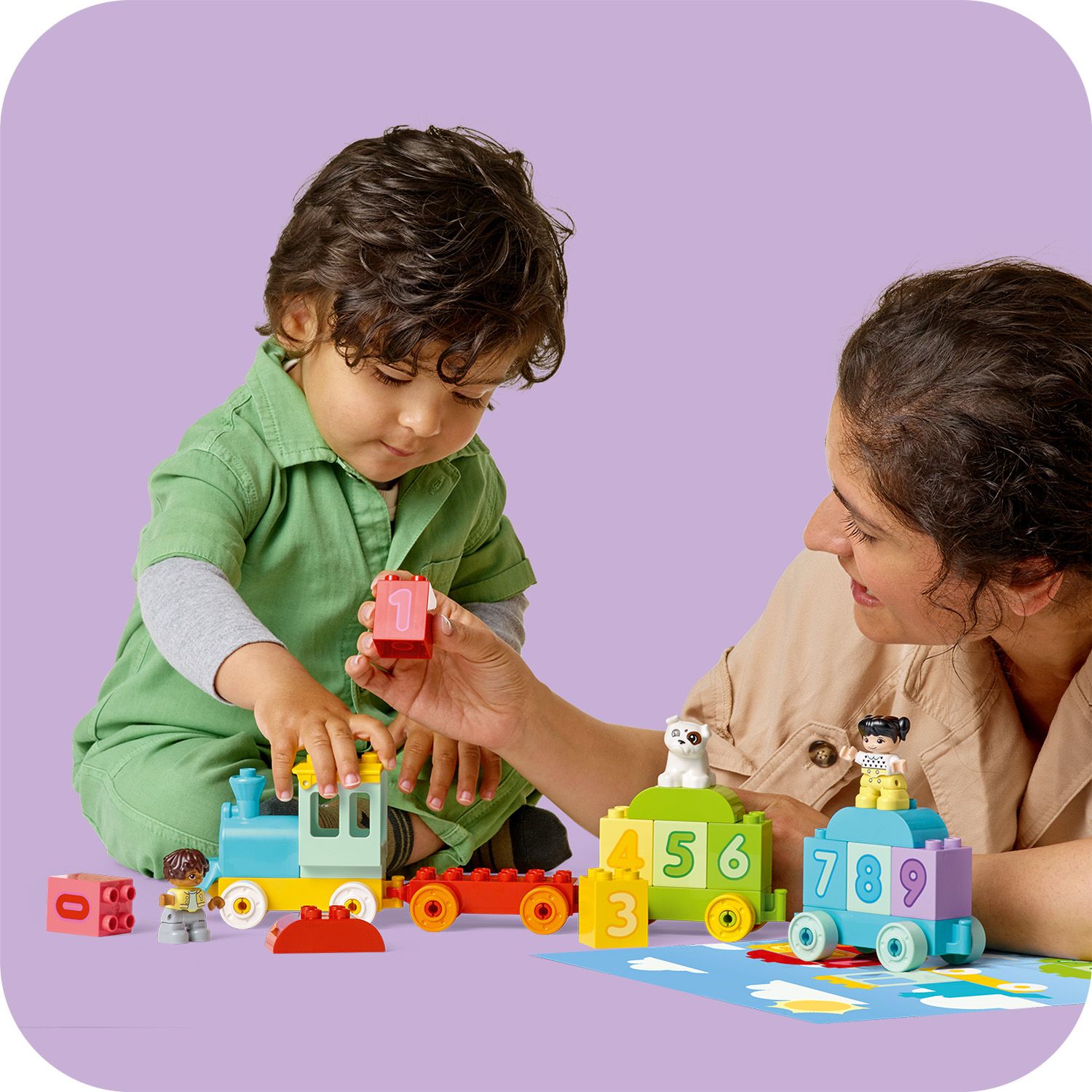 Family fun to share
Parents share developmental milestones with their toddlers.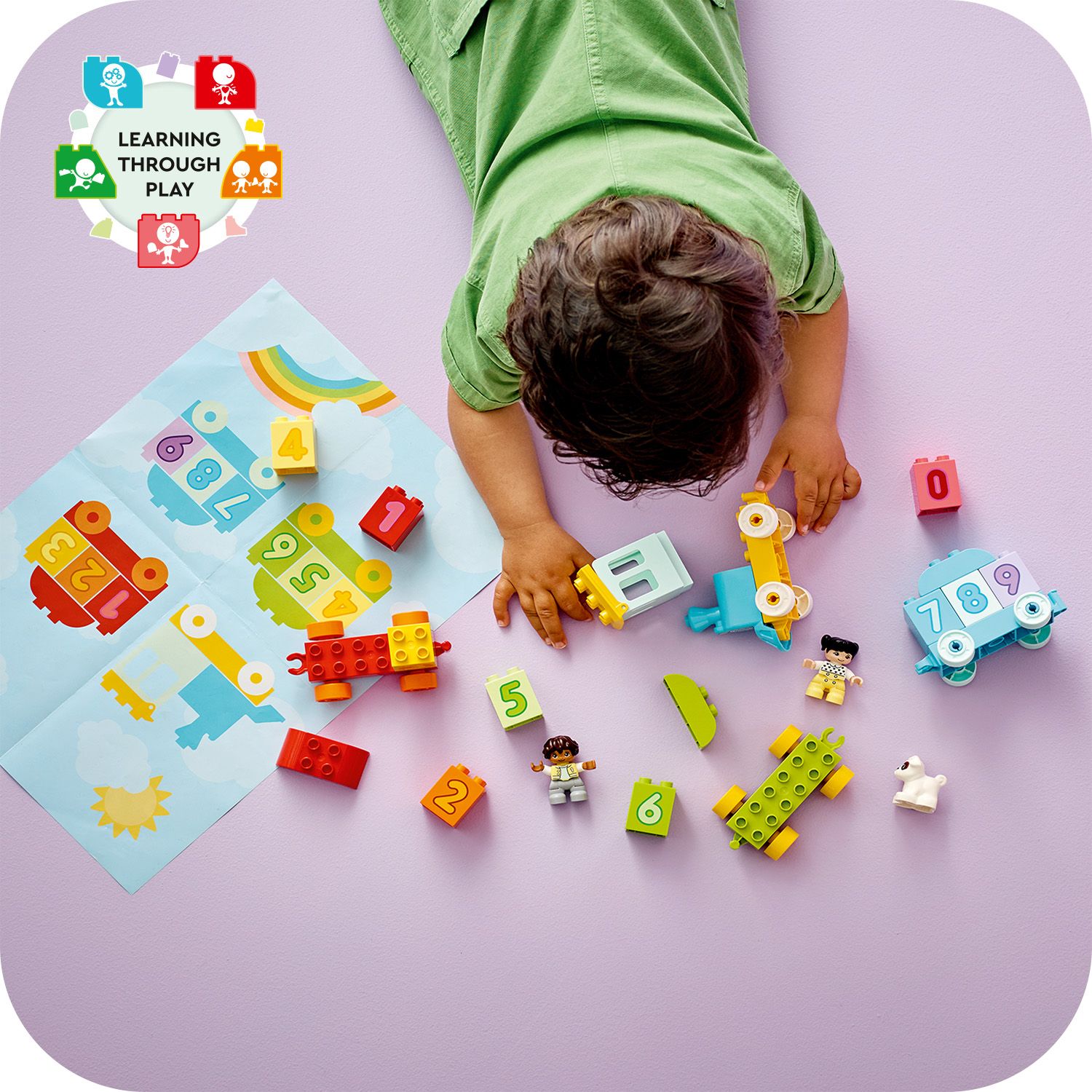 Versatile toy with endless play possibilities
This preschool birthday or 'just because' gift also combines with other LEGO® DUPLO® sets for even more role-play fun.
---
Rate "
LEGO 10954 Number Train - Learn To Count

" & HAVE THE CHANCE TO WIN A 25 EURO GIFT CARD
We need you & your LEGO expertise! Since you are surely a LEGO expert like us, we would be very happy if you would leave us a review for LEGO 10954 Number Train - Learn To Count here. As a thank you, you will automatically be entered into a monthly prize draw to win a €25 voucher - so hurry up and write us your review now! Here you can find the winners of the last months.