LEGO 10948 Parking Garage and Car Wash
---
Delivery time 10-14 working days. :01.07.2021
$(function() { if(!document.getElementById('paypal_loading_screen')) { $('body').append('' + '

' + '

' + '

' + '

' + '

' + 'Your order is being processed, please wait a moment.' + '

' + '

' + '' + '

' + '

' + '

'); } });
Park and wash cars in the set 10948 parking garage with car wash in the LEGO DUPLO city!
Cars, many figures, a large parking garage and a lot of accessories offers this addition to your LEGO DUPLO city! In the set 10948 parking garage with car wash are many bricks to replay everyday situations in a city included.
.
In the set 10948 Parking garage with car wash are included:
112 LEGO DUPLO elements
4 DUPLO figures
Parking garage
Wash bay
Animals
Accessories
3 cars
Other sets that match the LEGO DUPLO town:
10947 Race Car
10948 Parking garage with car wash
.
10946 Family adventure with camper
10956 Adventure park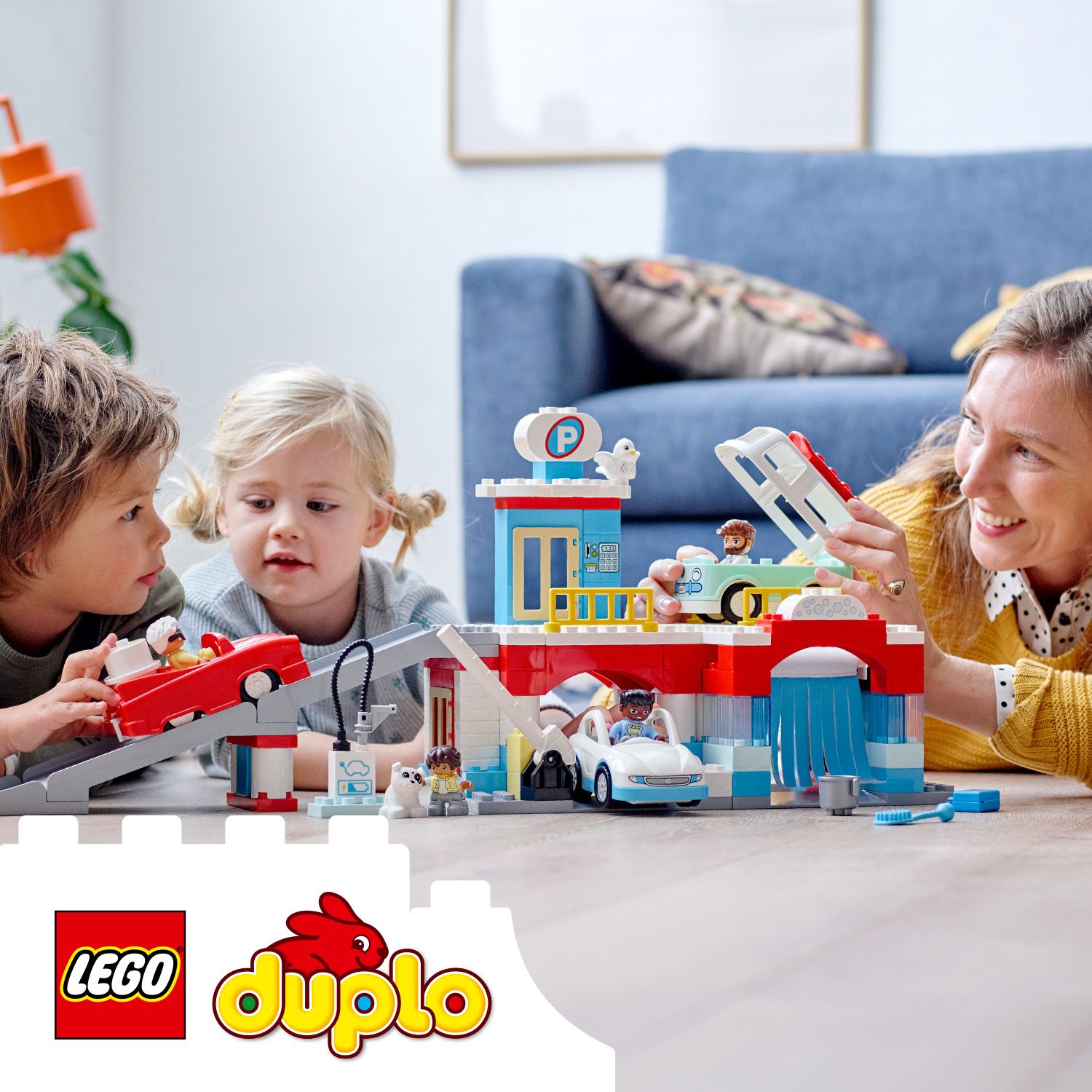 All-in-one car-care parking house
The ultimate feature-packed set for car-loving toddlers. Includes 3 vehicles – 1 with a Push&Go feature – and 4 figures.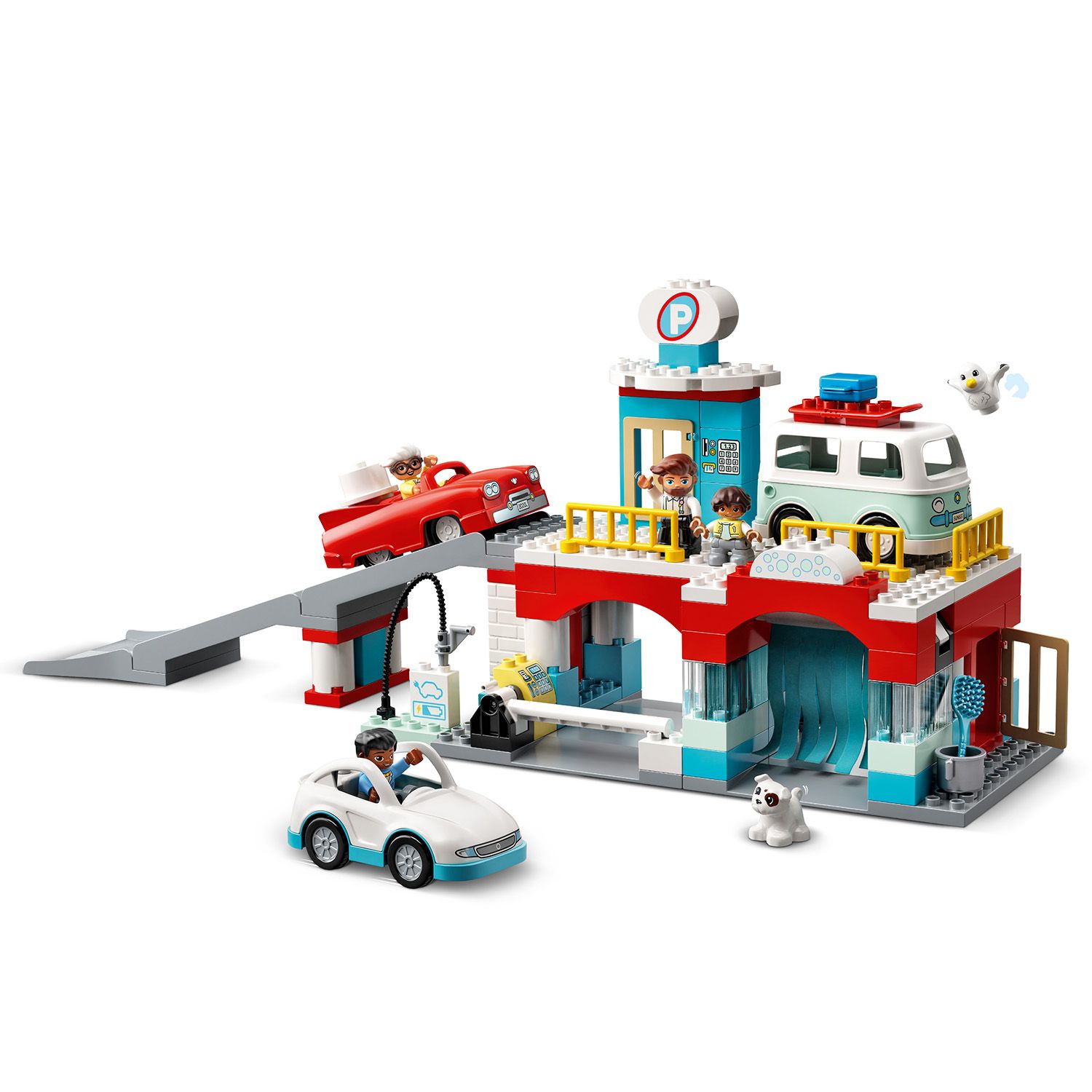 Role-play activities to fuel imaginations
This 112-piece set for kids aged 2+ includes a drive-through car wash, charging station, ramp, boom barrier and accessories.
LEGO® DUPLO® Car Park and Car Wash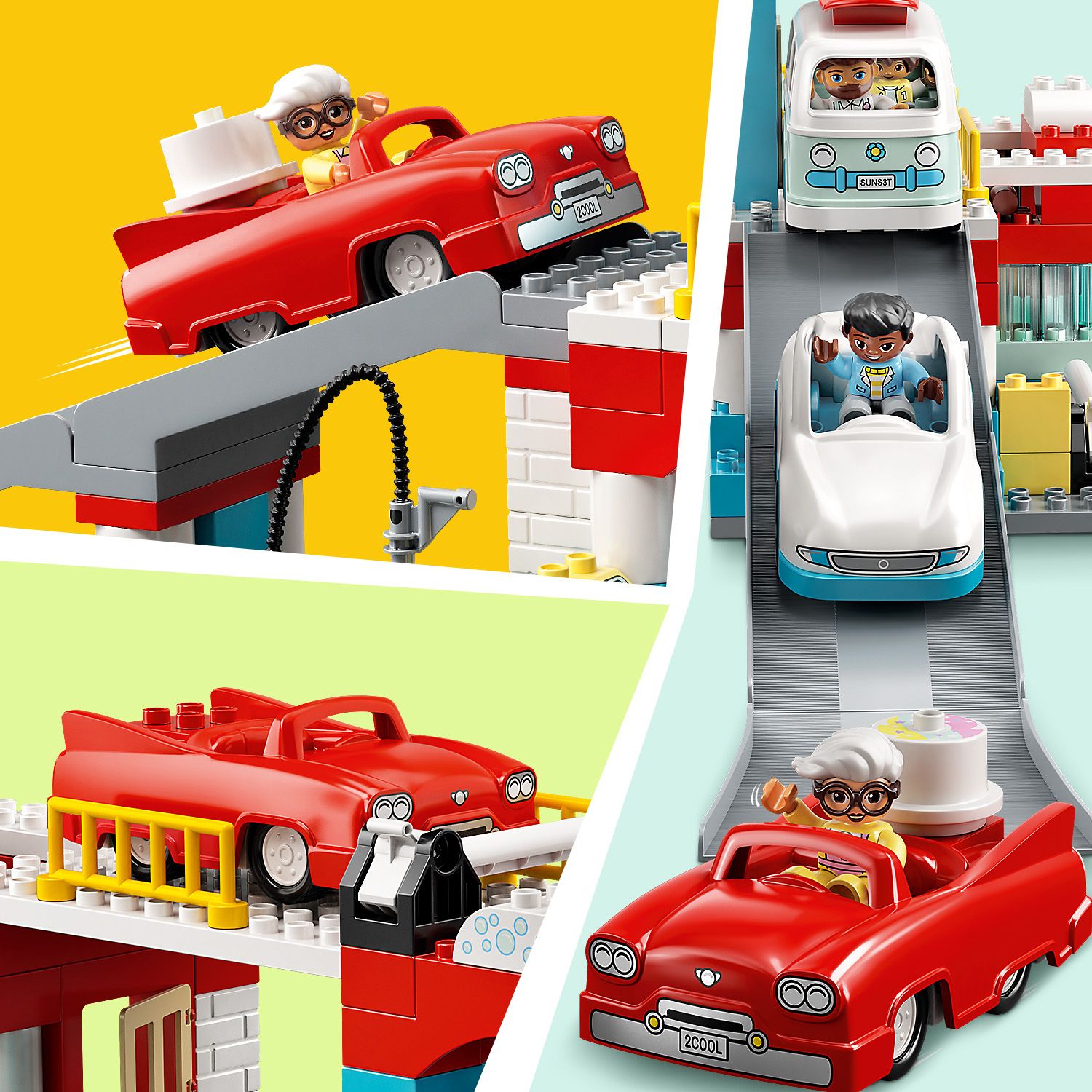 Multifunction, 2-storey car set
Drive vehicles (including a Push&Go car) up the ramp.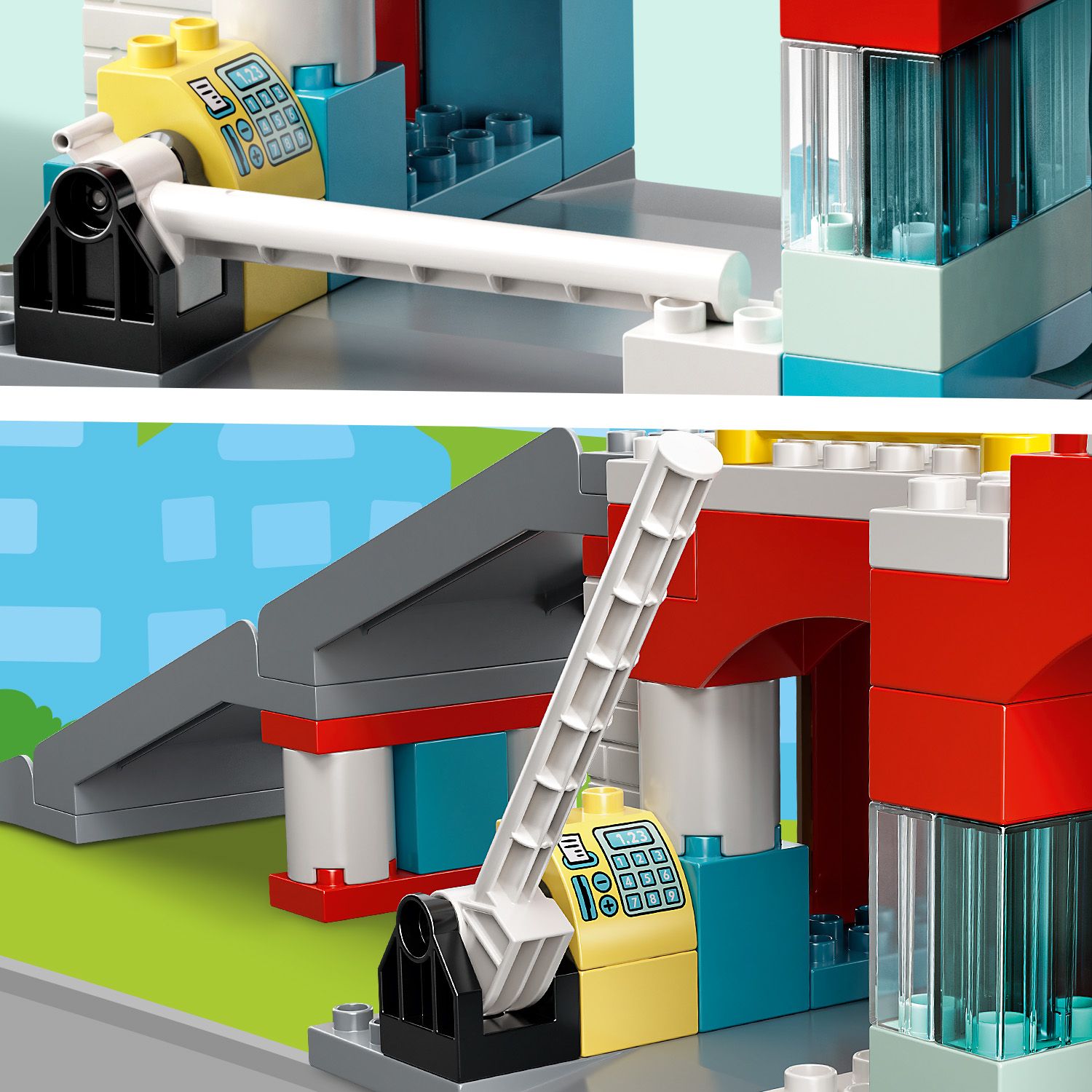 Fun features to operate
Activate the ticket machine with its lift-up barrier.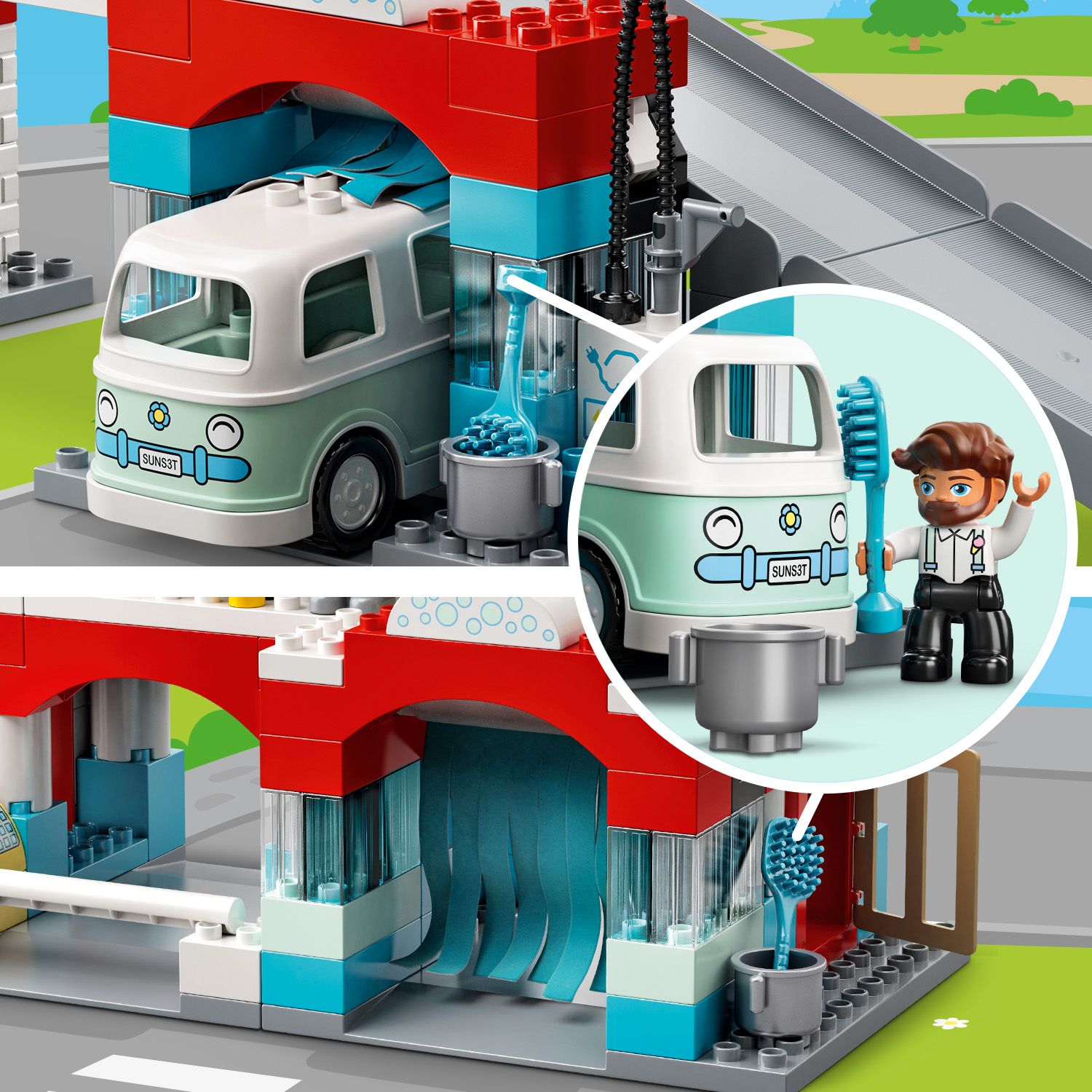 Car-care role play
Get hands-on with the car-washing accessories.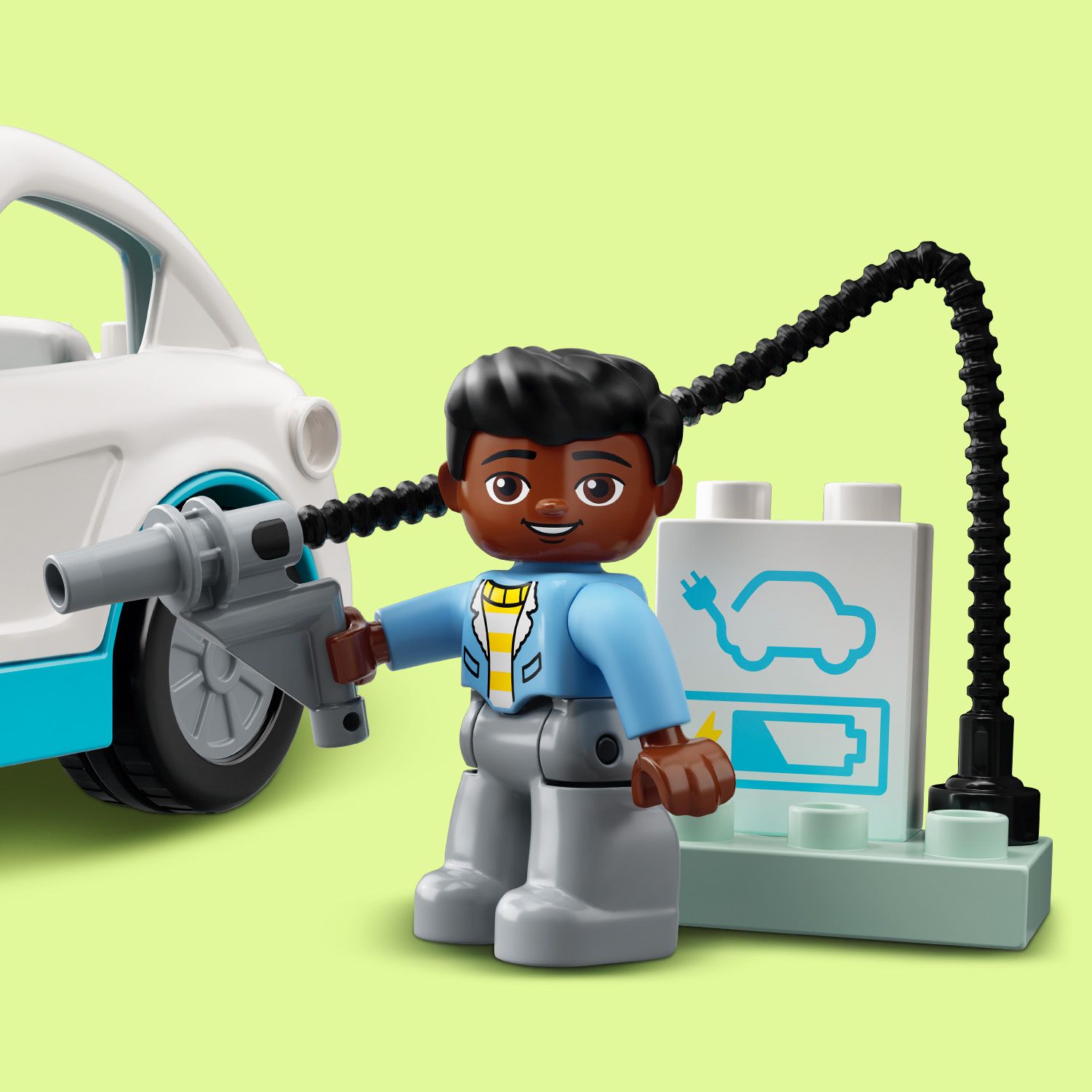 Power-up the action
Refuel at the charging station for more adventures.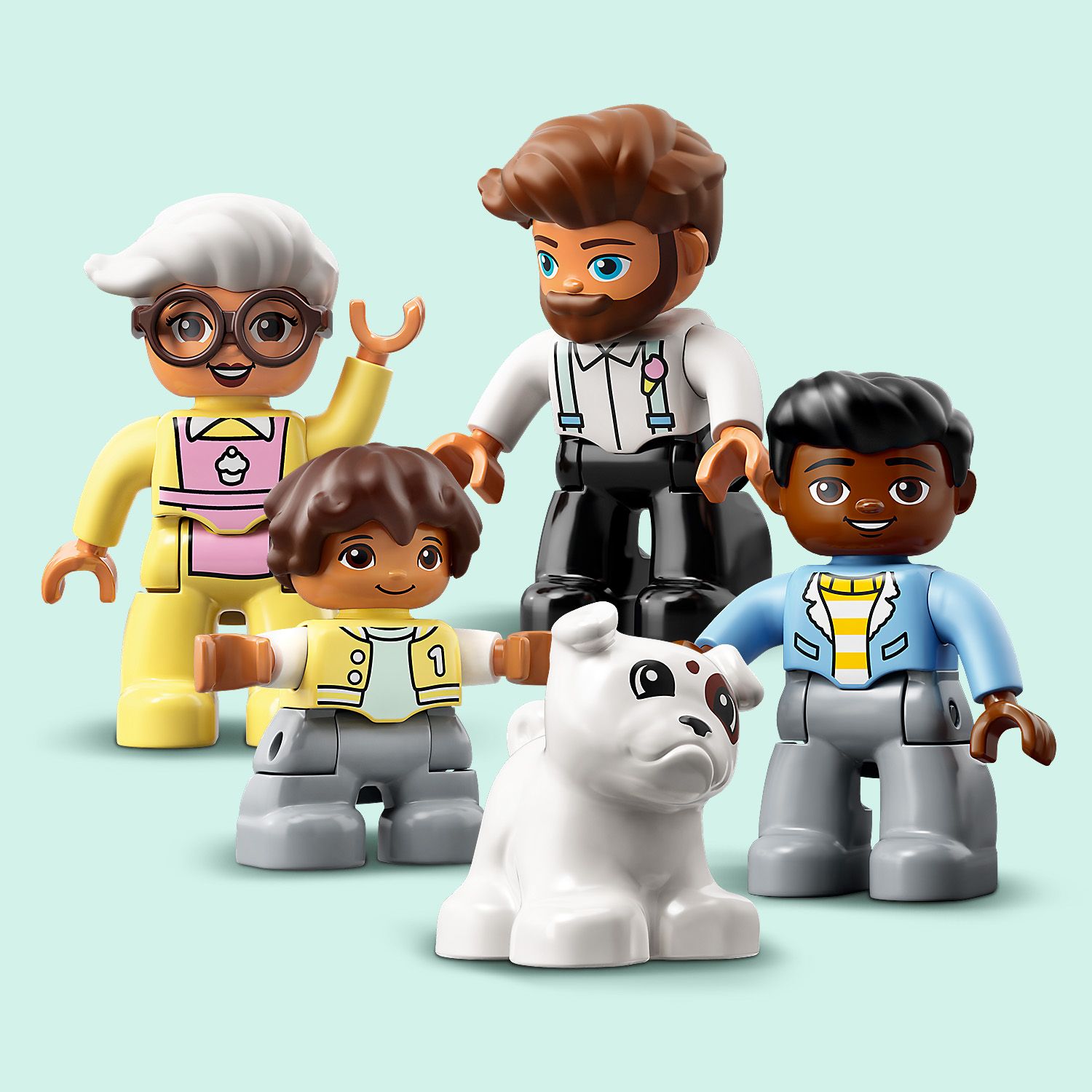 4 characters inspire play
Play out stories with 2 men, a grandmother, child and a dog.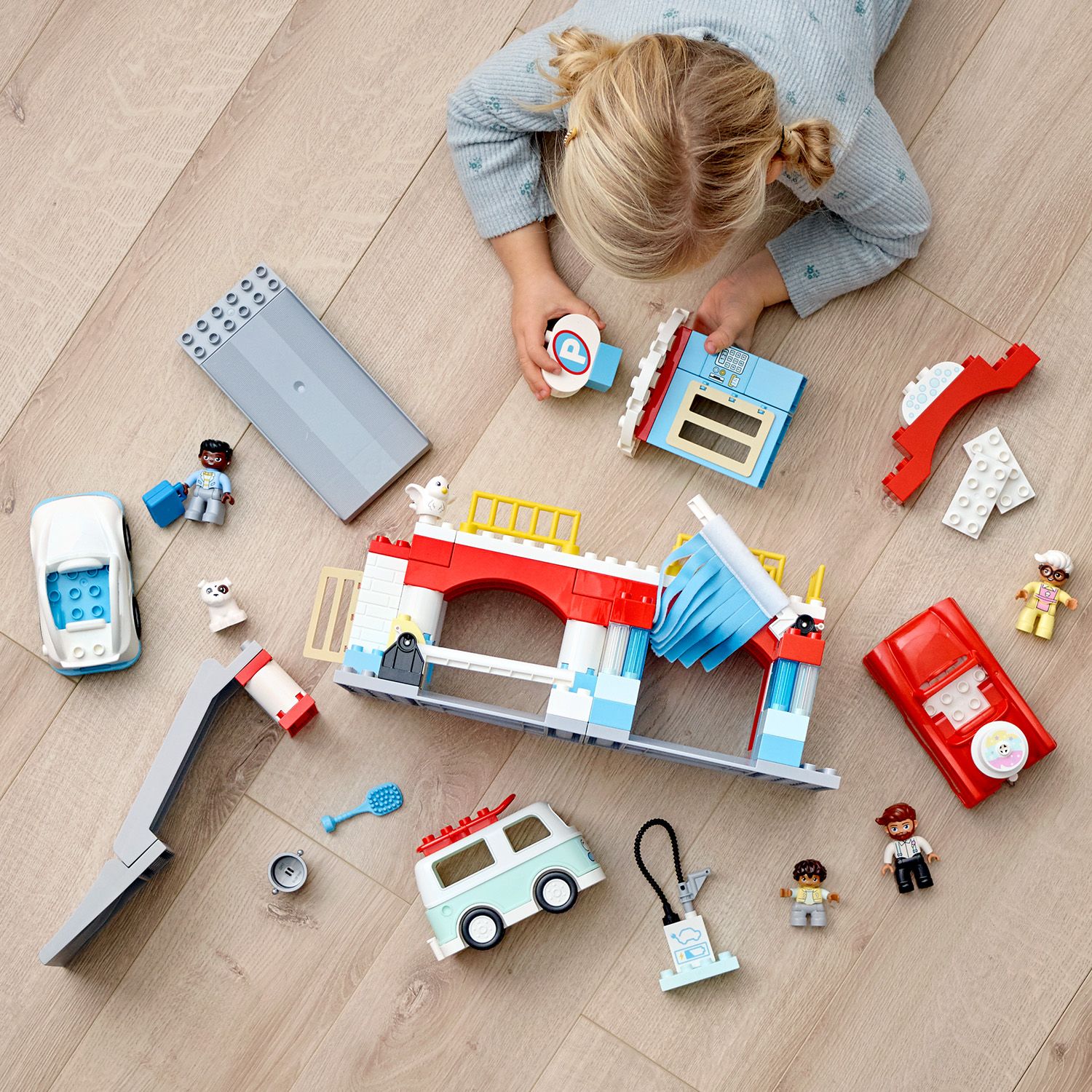 Confident construction
A toddler-friendly guide makes building fun and fulfilling.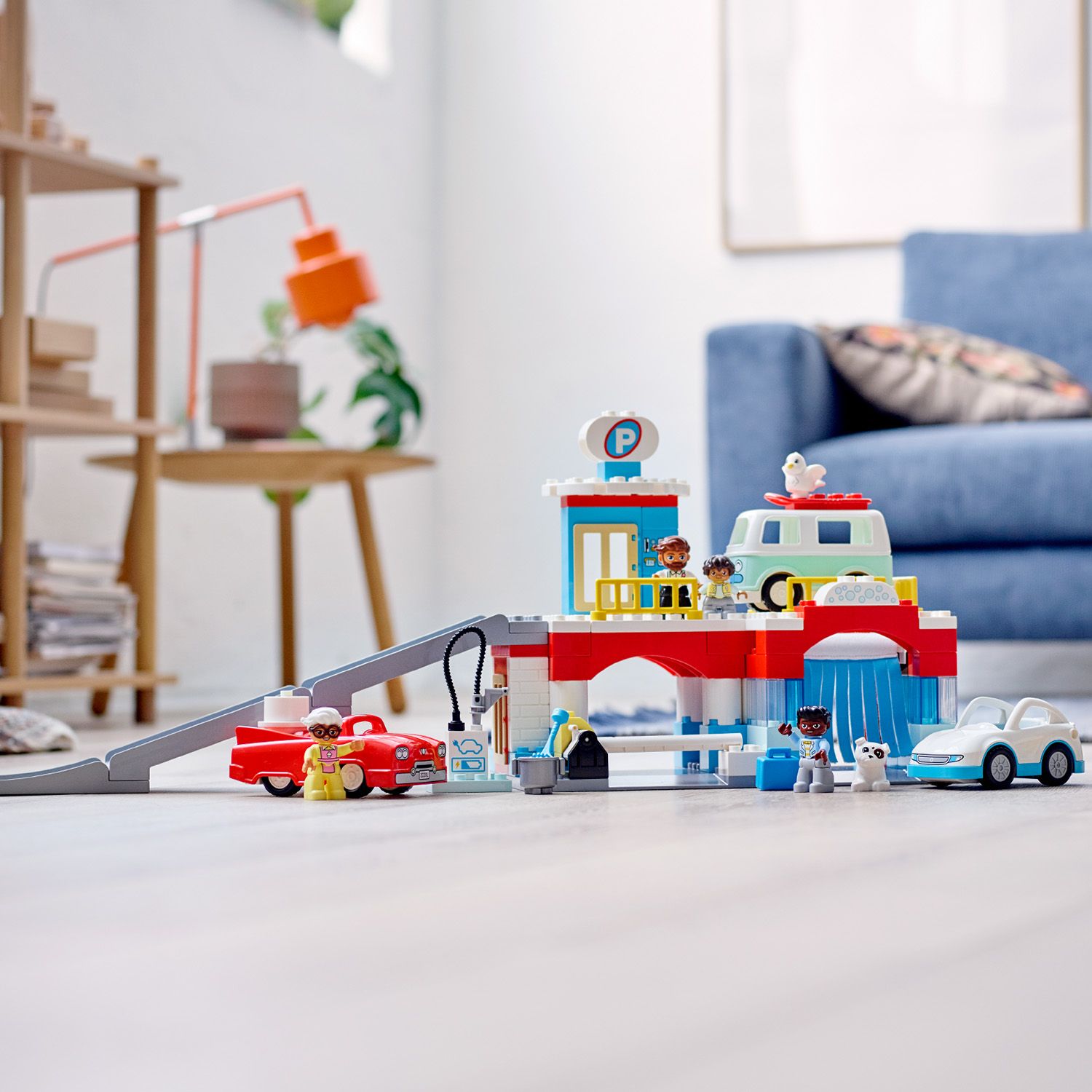 Great gift with endless play possibilities
The set measures over 31 cm (12 in.) high, 79 cm (31 in.) wide and 20 cm (7 in.) deep and combines with all LEGO® DUPLO® sets.
---
Rate "
LEGO 10948 Parking Garage and Car Wash

" & HAVE THE CHANCE TO WIN A 25 EURO GIFT CARD
We need you & your LEGO expertise! Since you are surely a LEGO expert like us, we would be very happy if you would leave us a review for LEGO 10948 Parking Garage and Car Wash here. As a thank you, you will automatically be entered into a monthly prize draw to win a €25 voucher - so hurry up and write us your review now! Here you can find the winners of the last months.