LEGO® 10886 My First Car Creations
---
Not available any more. (EOL) :16.01.2019
$(function() { if(!document.getElementById('paypal_loading_screen')) { $('body').append('' + '

' + '

' + '

' + '

' + '

' + 'Your order is being processed, please wait a moment.' + '

' + '

' + '' + '

' + '

' + '

'); } });
Description of the Lego Set 10886 My First Vehicles
The set 10886 My first vehicles is intended for the very small builders, already with 1 1/2 the construction, rebuilding and playing with it should be fun. With 34 elements, it is one of the larger sets from the "My first ..." range. Other starter sets includeMy first seesaw with animals,My first tow truck,My first animal puzzle, My first racing car, My first building fun, My first animals - learning colours,My first stone box, My first birthday party, Number Train). The set includes parts for a taxi, a fire truck, a truck, a helicopter and other spare parts for more ideas.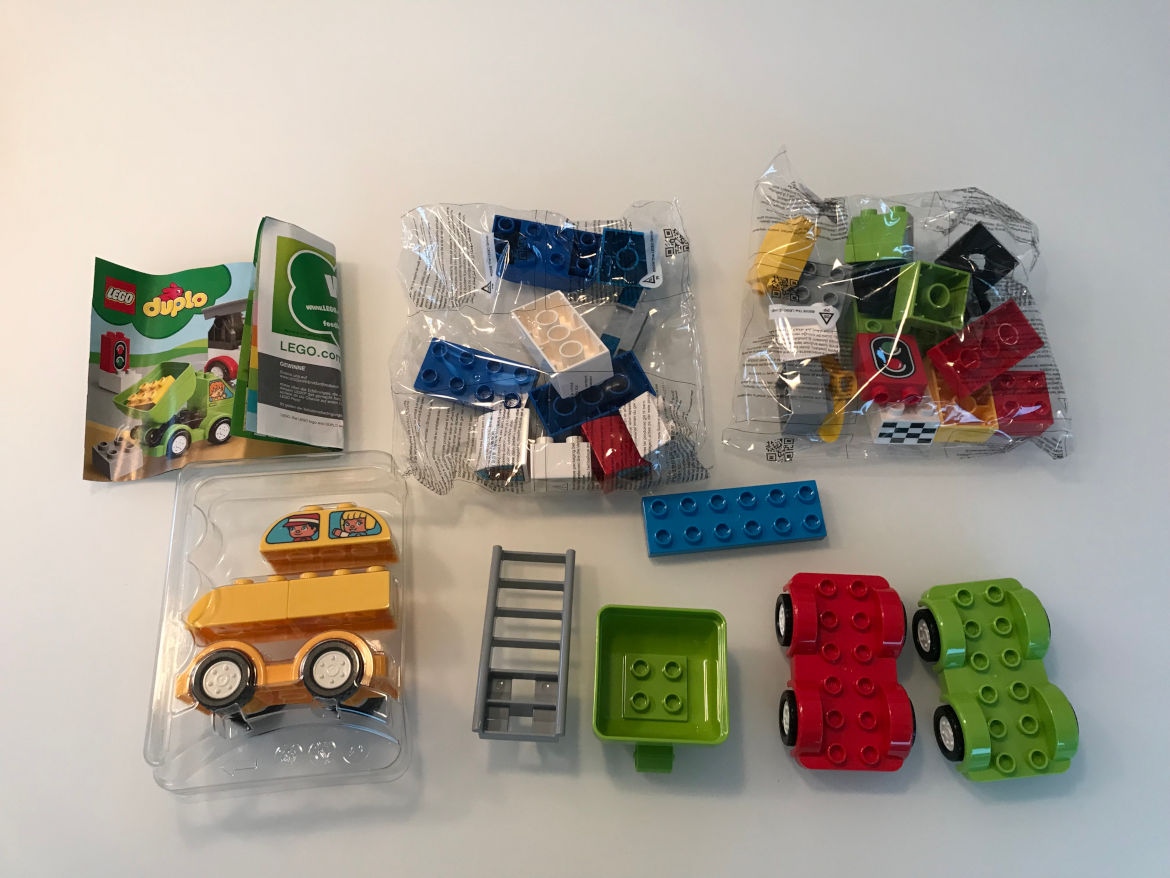 As usual with the small DUPLO sets, there are no building instructions in the classic sense, but rather a small kind of DUPLO catalog with more sets. Building the sets is nevertheless easy, either from the box or just from the instruction leaflet. The cars - and in my experience at least, this is the highlight for the very young - are very easy to roll, or even better: they flitz around on their own if you just give them a good push! Of course, an infinite number of other vehicles can be built, the basic models didn't last too long in our house, but were modified.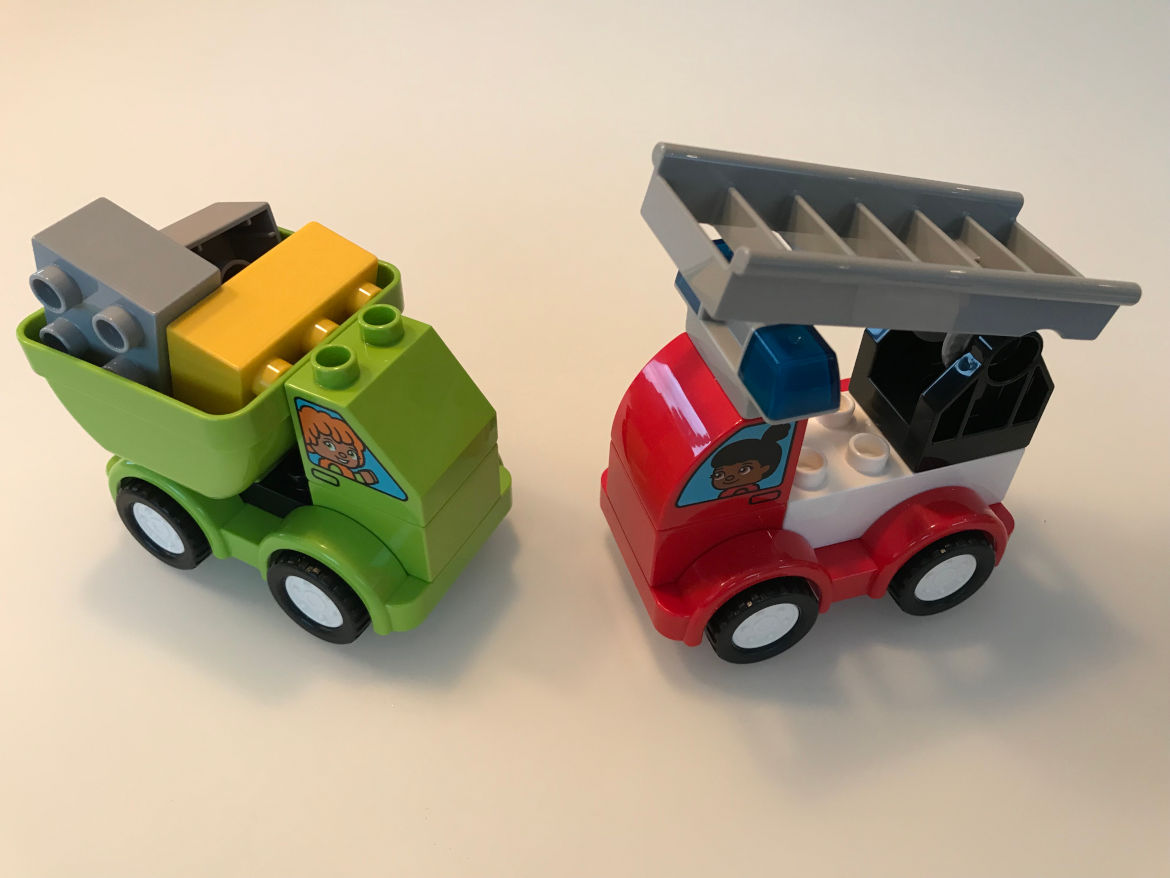 Conclusion on the Lego set 10886 My first vehicles
A great little starter set, very reasonably priced for the contents. You get a lot of fun and joy for the small price, so absolutely recommended to start in the big world of vehicles!
---
Rate "
LEGO® 10886 My First Car Creations

" & HAVE THE CHANCE TO WIN A 25 EURO GIFT CARD
We need you & your LEGO expertise! Since you are surely a LEGO expert like us, we would be very happy if you would leave us a review for LEGO® 10886 My First Car Creations here. As a thank you, you will automatically be entered into a monthly prize draw to win a €25 voucher - so hurry up and write us your review now! Here you can find the winners of the last months.