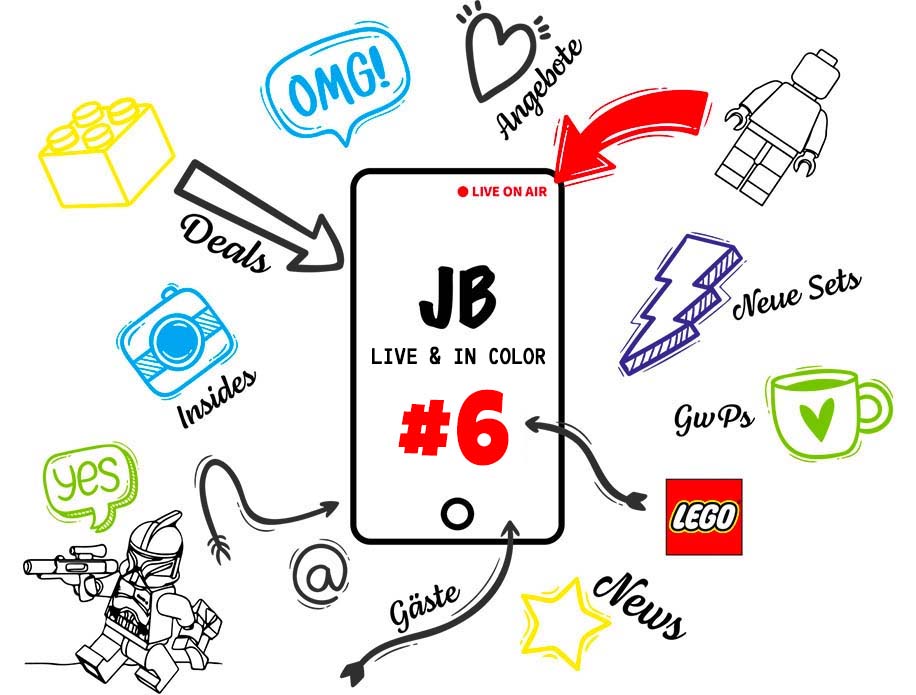 >> On 11.11. at 7 pm it's that time again! <<
window.onBambuserLiveShoppingReady = function (player){ player.configure({ buttons: { dismiss: player.BUTTON.MINIMIZE, }, }); }; (function() { if (!window.initBambuserLiveShopping){ window.initBambuserLiveShopping = function(item) { window.initBambuserLiveShopping.queue.push(item) }; window.initBambuserLiveShopping.queue = []; var scriptNode = document.createElement('script'); scriptNode['src'] = 'https://lcx-embed-eu.bambuser.com/default/embed.js'; document.body.appendChild(scriptNode); } window.initBambuserLiveShopping({ showId: 'K3OaUr2JjY9SPiwMGWqJ', node: document.getElementById('liveshopping-sjygTwixSv5QwxPp1zOp1'), type: "overlay", }); })();
// Set the date we're counting down to var countDownDate = new Date("Nov 11, 2022 19:00:00").getTime(); // Update the count down every 1 second var x = setInterval(function() { // Get today's date and time var now = new Date().getTime(); // Find the distance between now and the count down date var distance = countDownDate - now; // Time calculations for days, hours, minutes and seconds var days = Math.floor(distance / (1000 * 60 * 60 * 24)); var hours = Math.floor((distance % (1000 * 60 * 60 * 24)) / (1000 * 60 * 60)); var minutes = Math.floor((distance % (1000 * 60 * 60)) / (1000 * 60)); var seconds = Math.floor((distance % (1000 * 60)) / 1000); // Display the result in the element with id="demo" document.getElementById("demo").innerHTML = days + "d " + hours + "h " + minutes + "m " + seconds + "s "; // If the count down is finished, write some text if (distance < 0) { clearInterval(x); document.getElementById("demo").innerHTML = ""; } }, 1000);
An event for all LEGO fans big and small! JB - Live and in color, our new format for shopping, talking shop and having fun! And everything has to do with - LEGO products, what else!!!

At our regular live events, we'll welcome well-known guests from the LEGO scene, present brand-new sets and offer you attractive deals on LEGO sets and your hobby!

The dates and interesting sneak peaks to our live events can be found here on our overview page of JB - Live and in color!

We are looking forward to your participation!

Hendrik & Philipp
from JB Spielwaren
REGISTRATION NEWSLETTER & RAFFLES FROM LIVE SHOPPING
Sign up here for the newsletter if you also want to be in the lottery pot. Please also include your name. We don't want to mention your email address live on the net in case you win.

Thank you very much for participating,

Hendrik & Philipp
OFFERS
Carnival and Singles Day: it smells like great deals! Look forward to attractive offers for LEGO sets and merchandise!

Including: a best price cracker in cooperation with StoneWars.de!
GUESTS?
Today again in pairs: Hendrik and Philipp lead through the show! Fitting for the start of carnival, the two slip into their costumes... (-;
NEWS
Let's take a look at some great rare sets!

Plus: the brand new 2023 wall calendars and great merchandise!
ACTIVITIES & GWP
Look forward to offers on minifigures, custom specials and the brand new 2023 wall calendars!

Also back: our EOL sets for your collection!
WINNING GAMES
Lots of instant prizes during the live event!
PREVIEW 2022
We have a few more JB - Live and in color planned this year and look forward to seeing you stop by!
FROM FANS FOR FANS
Your specialty retailer with passion for the hobby LEGO!
RECORDINGS OF THE LAST JB LIVE & IN COLOR SHOWS
Live & in color Stream (recording) #4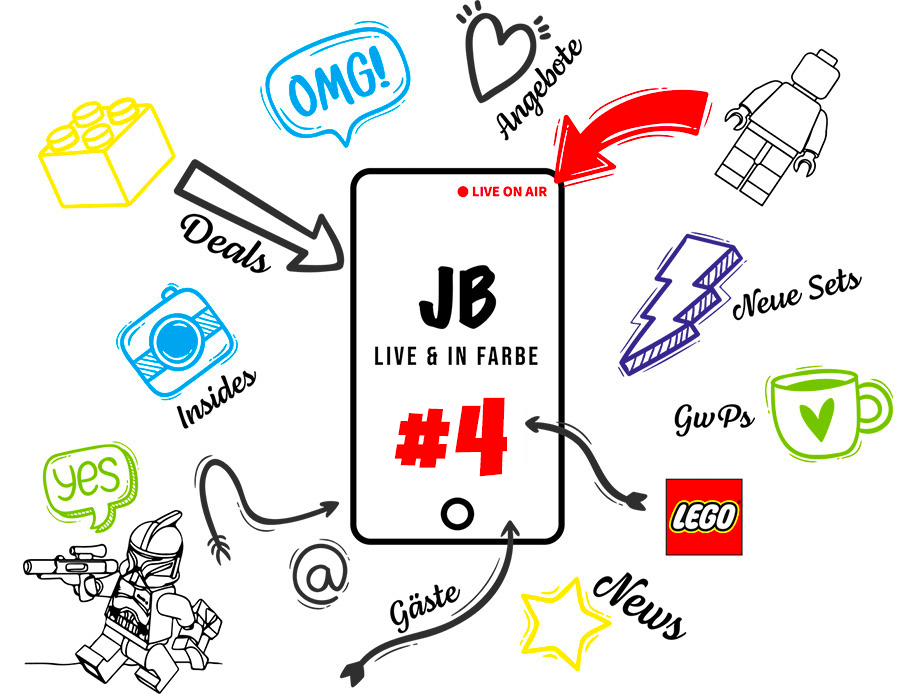 window.onBambuserLiveShoppingReady = function (player){ player.configure({ buttons: { dismiss: player.BUTTON.MINIMIZE, }, }); }; (function() { if (!window.initBambuserLiveShopping){ window.initBambuserLiveShopping = function(item) { window.initBambuserLiveShopping.queue.push(item) }; window.initBambuserLiveShopping.queue = []; var scriptNode = document.createElement('script'); scriptNode['src'] = 'https://lcx-embed-eu.bambuser.com/default/embed.js'; document.body.appendChild(scriptNode); } window.initBambuserLiveShopping({ showId: 'V0vbZ8L5DnnVGrQB4F7o', node: document.getElementById('liveshopping-V0vbZ8L5DnnVGrQB4F7o'), type: "overlay", }); })();
Live & in color Stream (recording) #3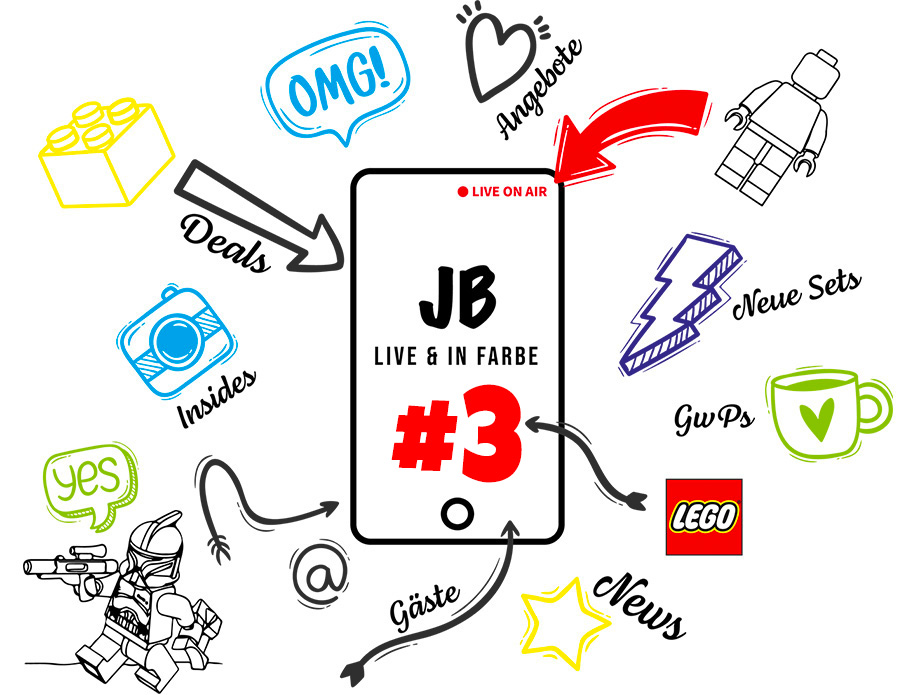 window.onBambuserLiveShoppingReady = function (player){ player.configure({ buttons: { dismiss: player.BUTTON.MINIMIZE, }, }); }; (function() { if (!window.initBambuserLiveShopping){ window.initBambuserLiveShopping = function(item) { window.initBambuserLiveShopping.queue.push(item) }; window.initBambuserLiveShopping.queue = []; var scriptNode = document.createElement('script'); scriptNode['src'] = 'https://lcx-embed-eu.bambuser.com/default/embed.js'; document.body.appendChild(scriptNode); } window.initBambuserLiveShopping({ showId: '9PMuQVo1J1pNvIRk6LCP', node: document.getElementById('liveshopping-9PMuQVo1J1pNvIRk6LCP'), type: "overlay", }); })();
Live & in color Stream (recording) #2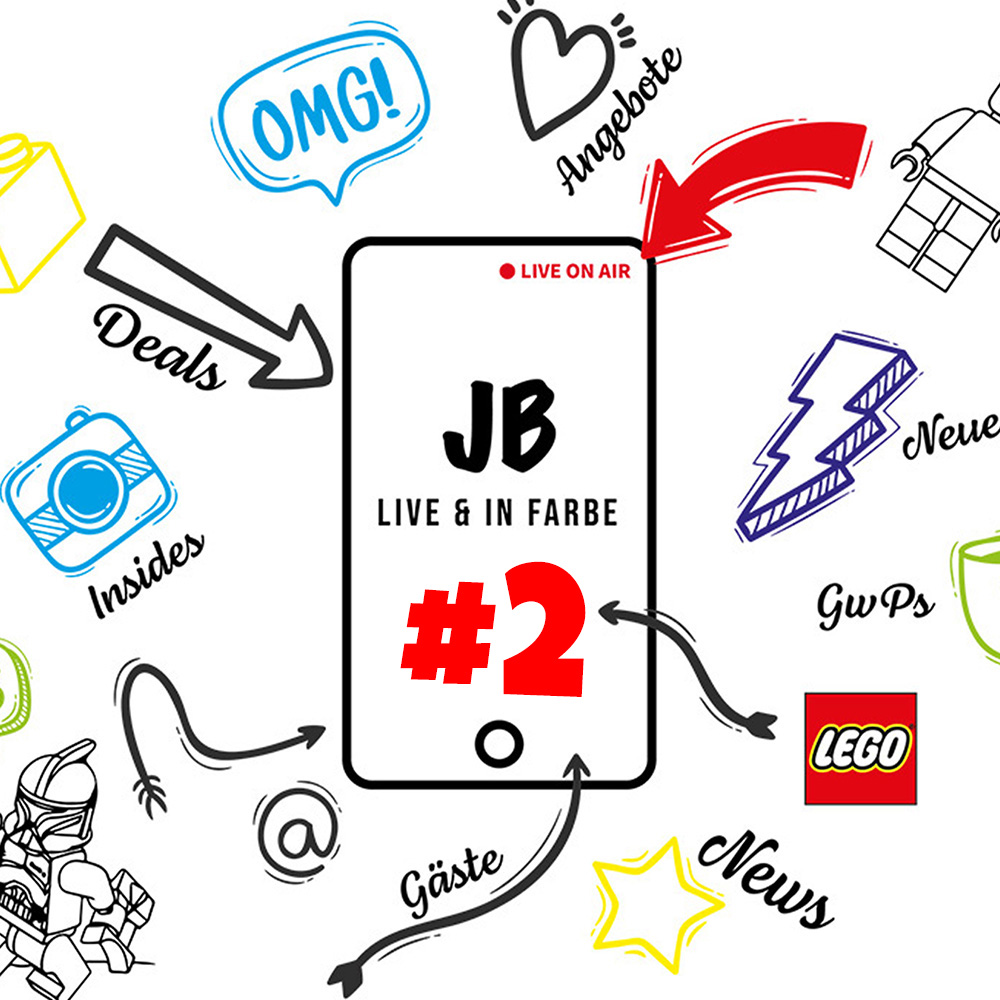 window.onBambuserLiveShoppingReady = function (player){ player.configure({ buttons: { dismiss: player.BUTTON.MINIMIZE, }, }); }; (function() { if (!window.initBambuserLiveShopping){ window.initBambuserLiveShopping = function(item) { window.initBambuserLiveShopping.queue.push(item) }; window.initBambuserLiveShopping.queue = []; var scriptNode = document.createElement('script'); scriptNode['src'] = 'https://lcx-embed-eu.bambuser.com/default/embed.js'; document.body.appendChild(scriptNode); } window.initBambuserLiveShopping({ showId: '6hlSs4OtGNRHhha9HgNv', node: document.getElementById('liveshopping-sjygTwixSv5QwxPp1zOp2'), type: "overlay", }); })();
Live & in color Stream (recording) #1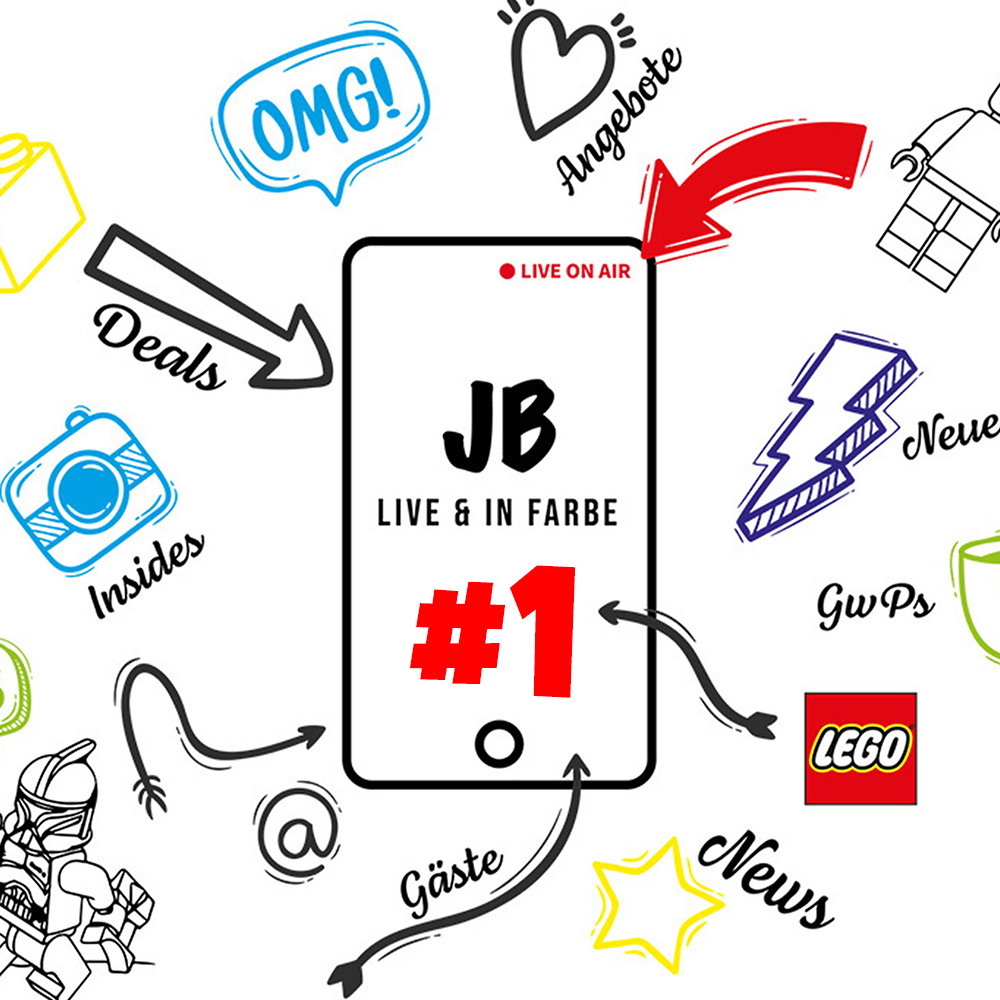 window.onBambuserLiveShoppingReady = function (player){ player.configure({ buttons: { dismiss: player.BUTTON.MINIMIZE, }, }); }; (function() { if (!window.initBambuserLiveShopping){ window.initBambuserLiveShopping = function(item) { window.initBambuserLiveShopping.queue.push(item) }; window.initBambuserLiveShopping.queue = []; var scriptNode = document.createElement('script'); scriptNode['src'] = 'https://lcx-embed-eu.bambuser.com/default/embed.js'; document.body.appendChild(scriptNode); } window.initBambuserLiveShopping({ showId: 'sjygTwixSv5QwxPp1zOp', node: document.getElementById('liveshopping-sjygTwixSv5QwxPp1zOp'), type: "overlay", }); })();