Description of the Lego Set 31090 Underwater Robot
The set "31090 - Underwater Robot" from the Lego Creator 3-in-1 series offers - as the name suggests - the possibility to build 3 different underwater robots.
Inside the box are two non-numbered bags, two tubes and three building instructions, one for each of the three models.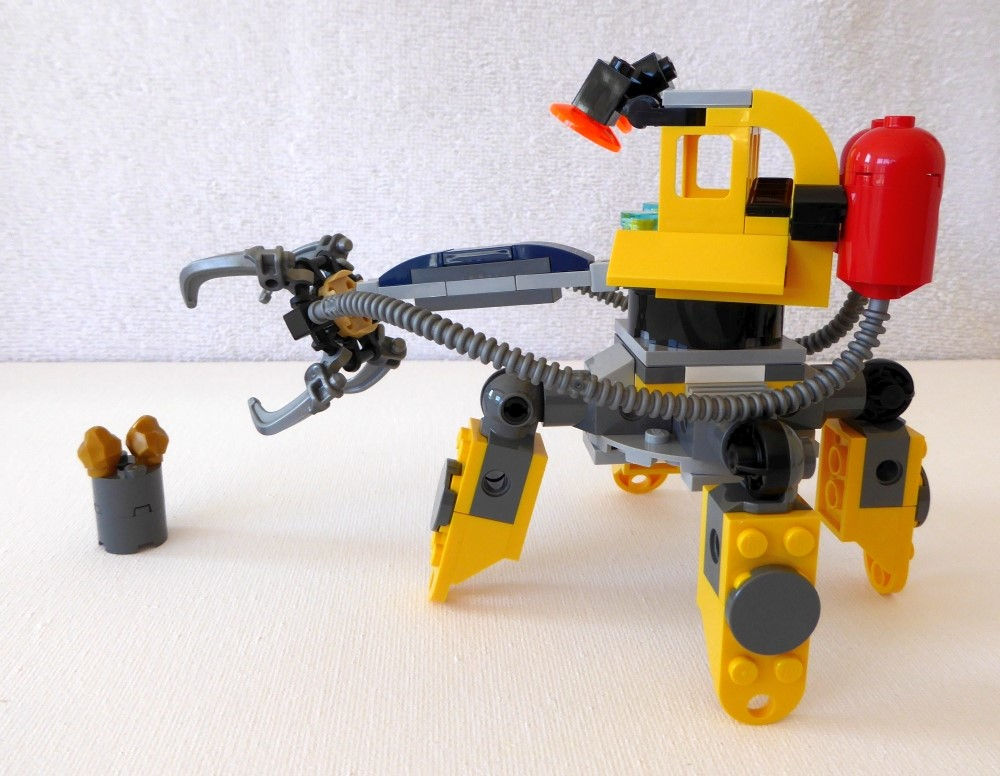 Although the models have the same theme and look quite similar at first glance, they are still designed differently enough to make building each robot fun. The first robot has four legs to help it move around on the ocean floor and a large grappling arm to grab ground resources.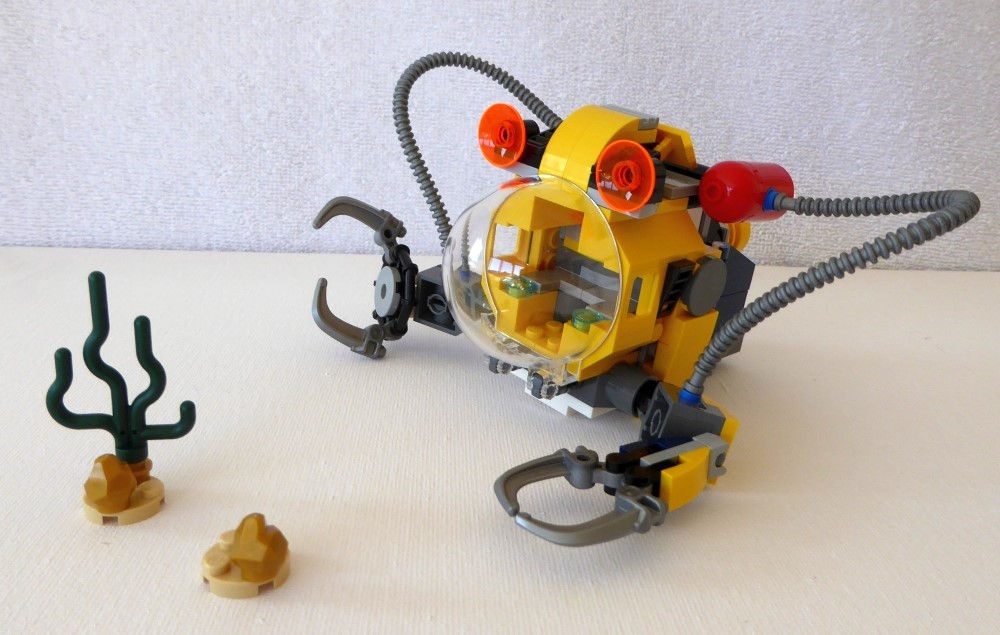 The second model is a submarine equipped with two gripping arms. As with the first model, space is provided for a worker, but unfortunately this is not included in the set.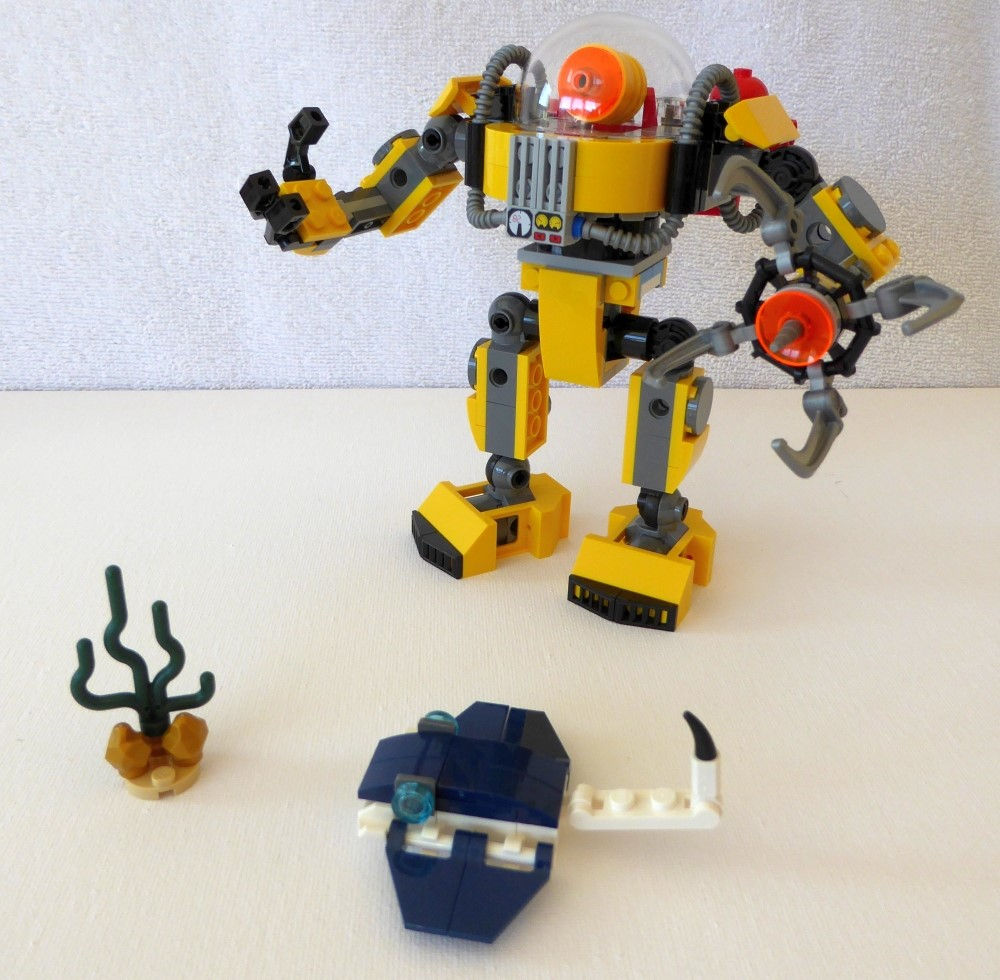 The third and most comprehensive model has two legs and two arms with multiple joints equipped with different gripping devices. In addition, there is a stingray, which increases the play value even more with its movable tail.As usual with all Creator 3-in-1 sets, only one of the three models can be built at a time.
Conclusion of the Lego Set 31090 Underwater Robot
For 19.99€ (RRP) this set with the different models offers a lot of fun and due to the large number of joints the robots are up to any terrain. Recommendable.
---
Rate "
LEGO® 31090 Underwater Robot

" & HAVE THE CHANCE TO WIN A 25 EURO GIFT CARD
We need you & your LEGO expertise! Since you are surely a LEGO expert like us, we would be very happy if you would leave us a review for LEGO® 31090 Underwater Robot here. As a thank you, you will automatically be entered into a monthly prize draw to win a €25 voucher - so hurry up and write us your review now! Here you can find the winners of the last months.