Description of the Lego Set 42096 Porsche 911 RSR
After the orange 42056 - Porsche, now comes the RSR Varinate. This designation is for the models from Porsche's motorsport racing series and is designed for endurance racing. "Together with Porsche, Lego developed the replica with the unique design of the Porsche 911 RSR, which features the legendary shape and aerodynamic details such as the rear wing with gooseneck connection, the rear diffuser and the specially designed side mirrors. Features on this model include a visible working differential and a six-cylinder boxer engine with moving pistons placed in front of the rear axle. The accessible cockpit features radar monitoring, working steering, a fire extinguishing system and even a track map of the Leguna Seca race track on the inside of the driver's door. Black rims, realistic front and rear lights, an authentic white, red and black paint scheme and decals add the finishing touches to this truly exceptional LEGO Technic Porsche 911 RSR."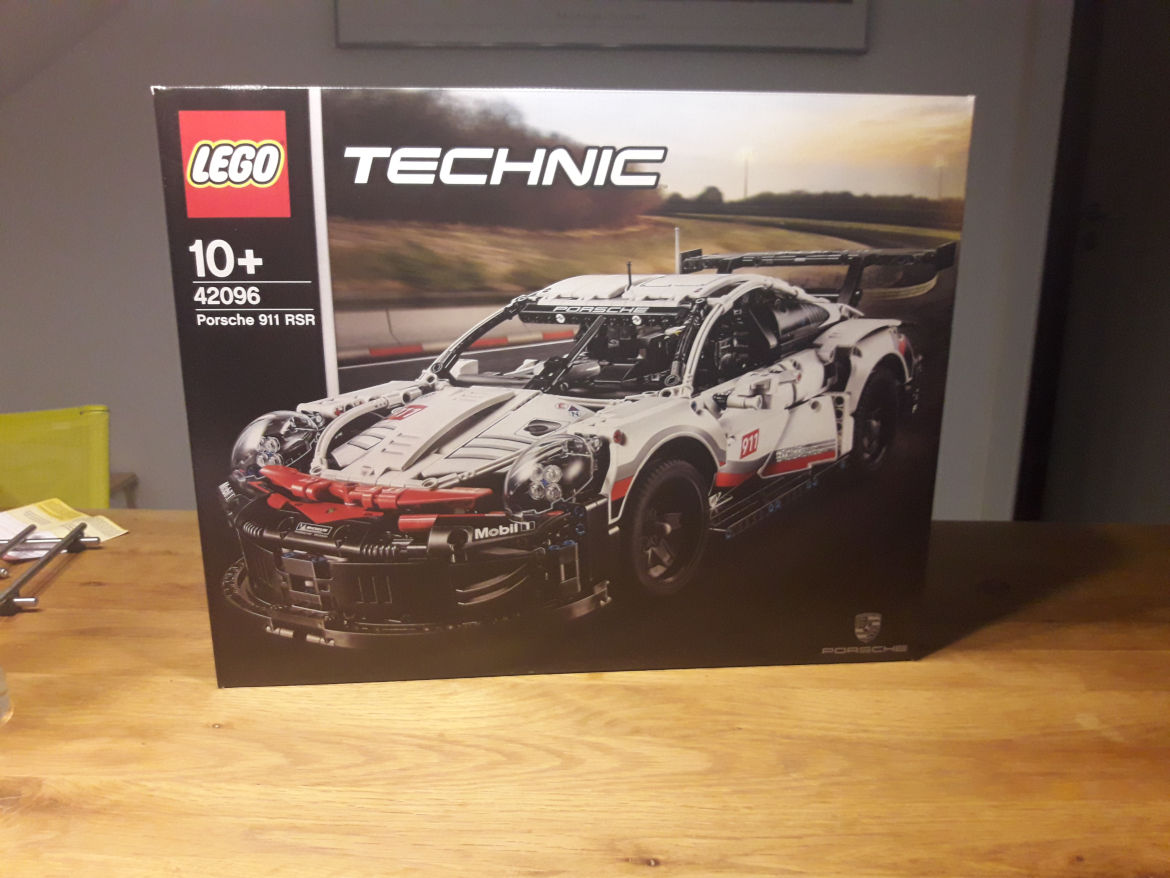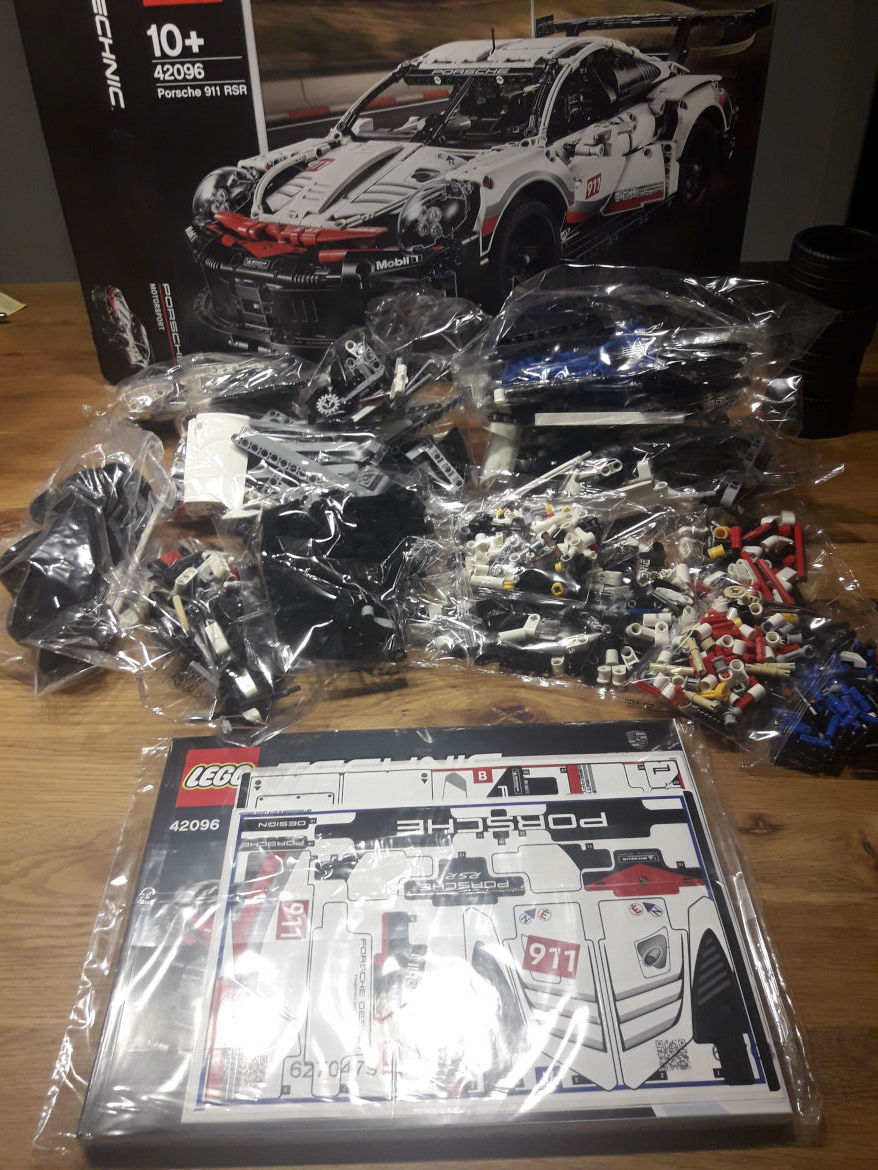 The box and box contents. The bags are not numbered.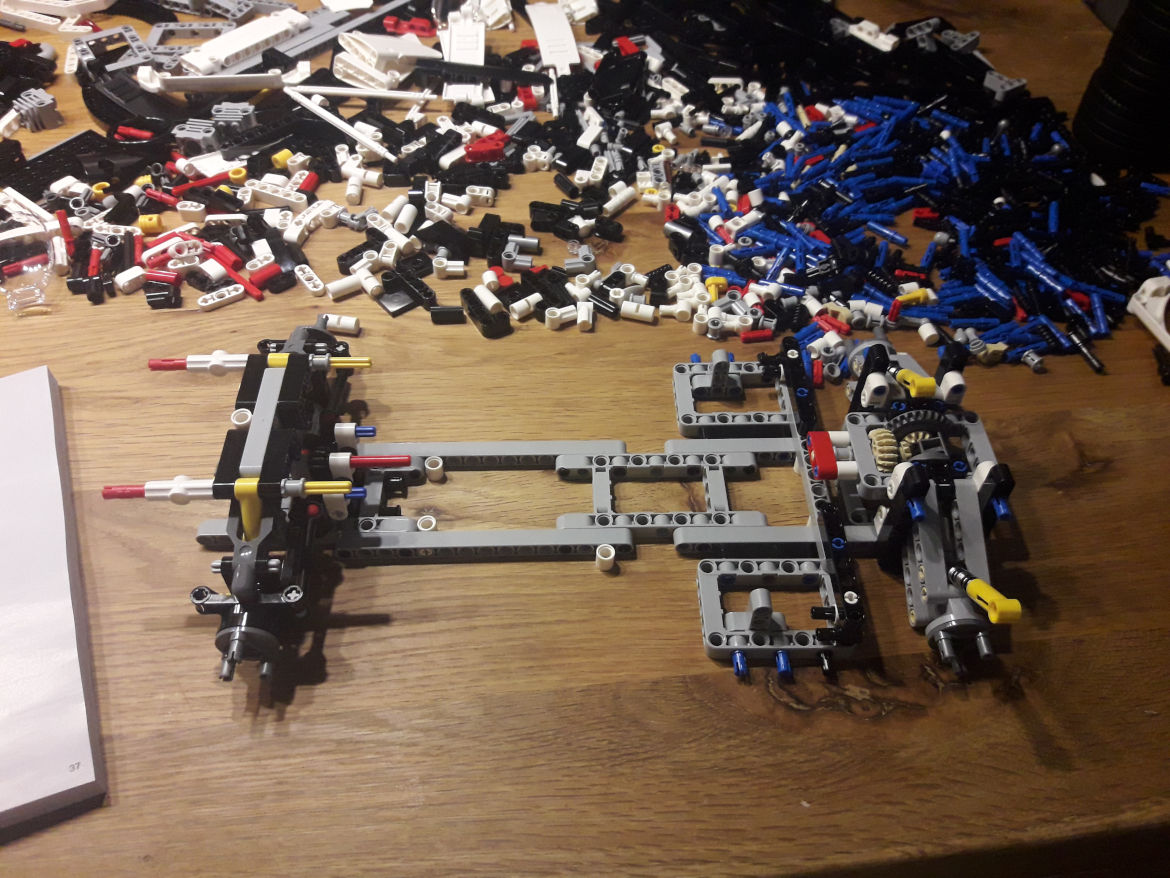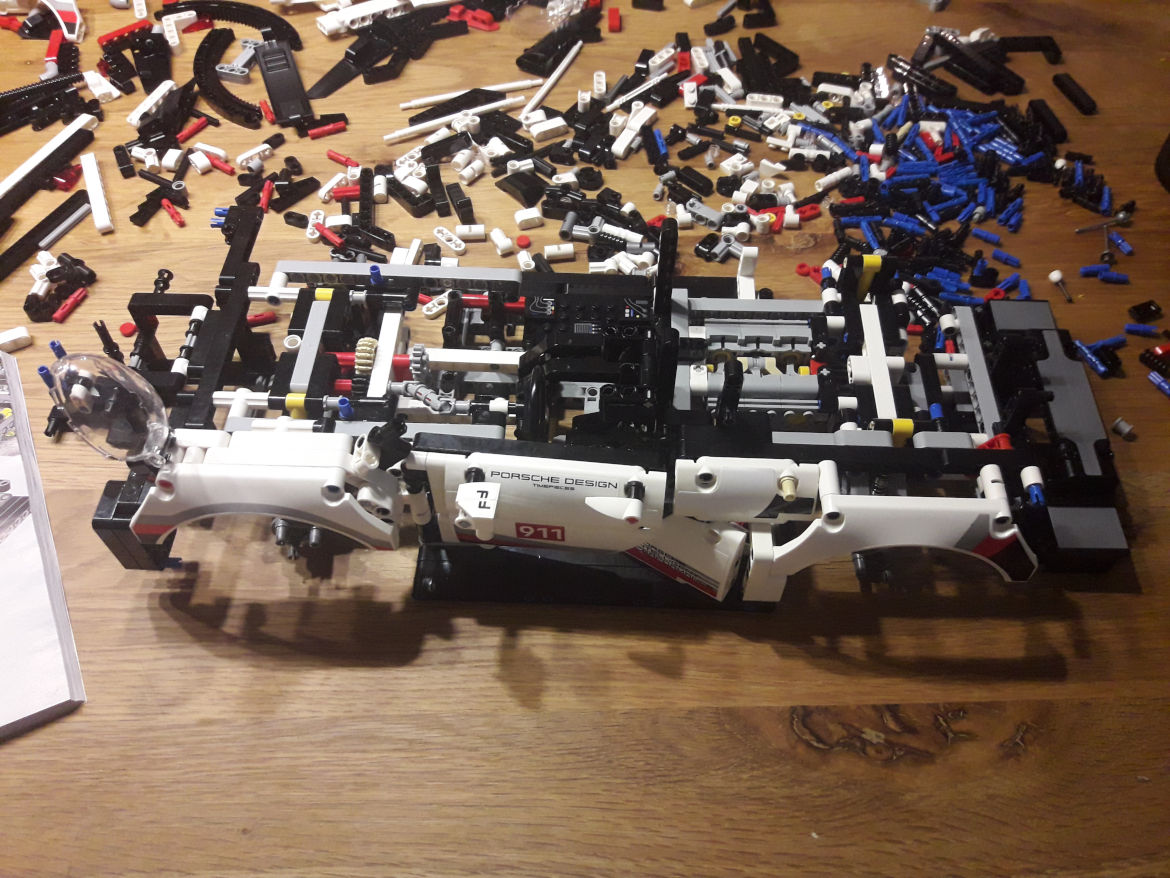 The floor assembly grows. The right side with door and the front fender.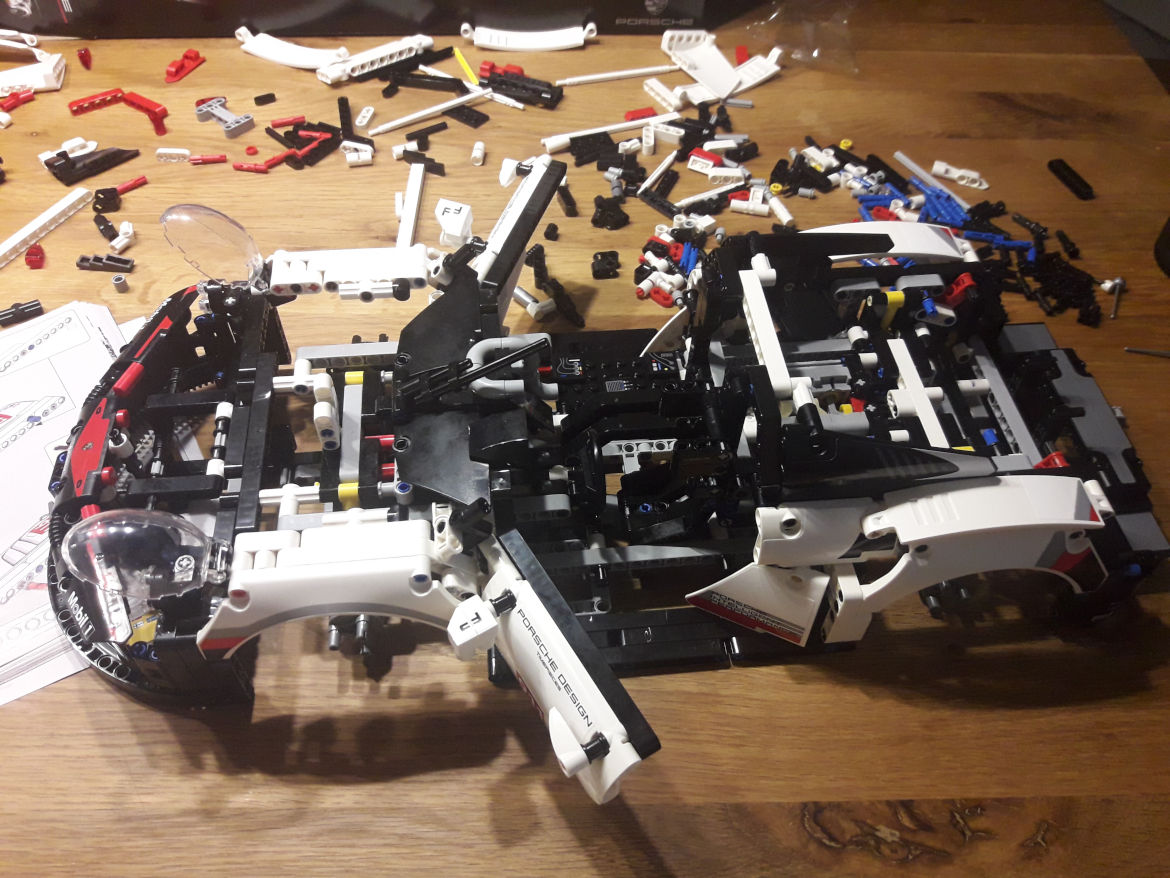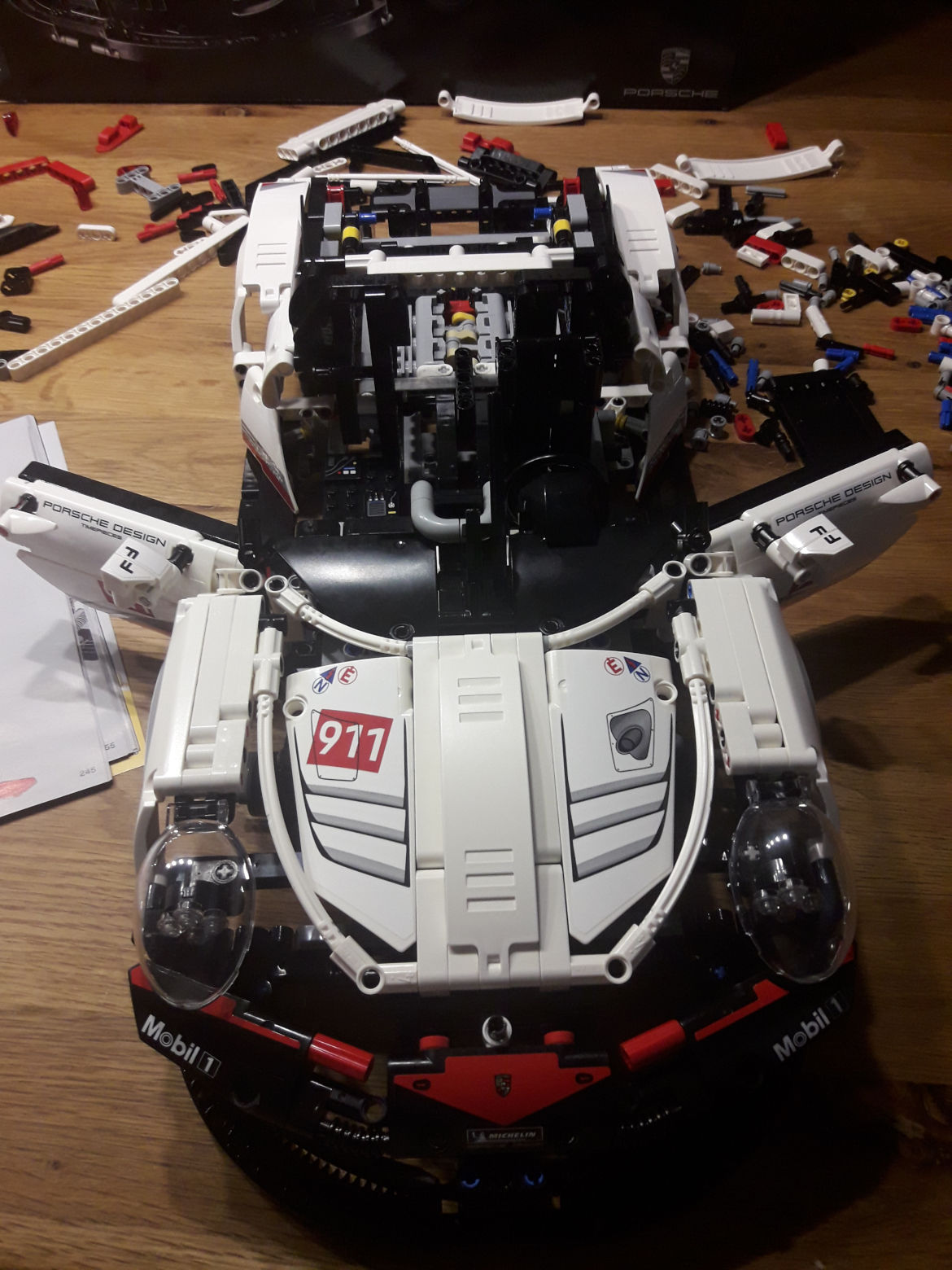 The cockpit grows and also the one behind the cockpit, it now takes shape.... and ready.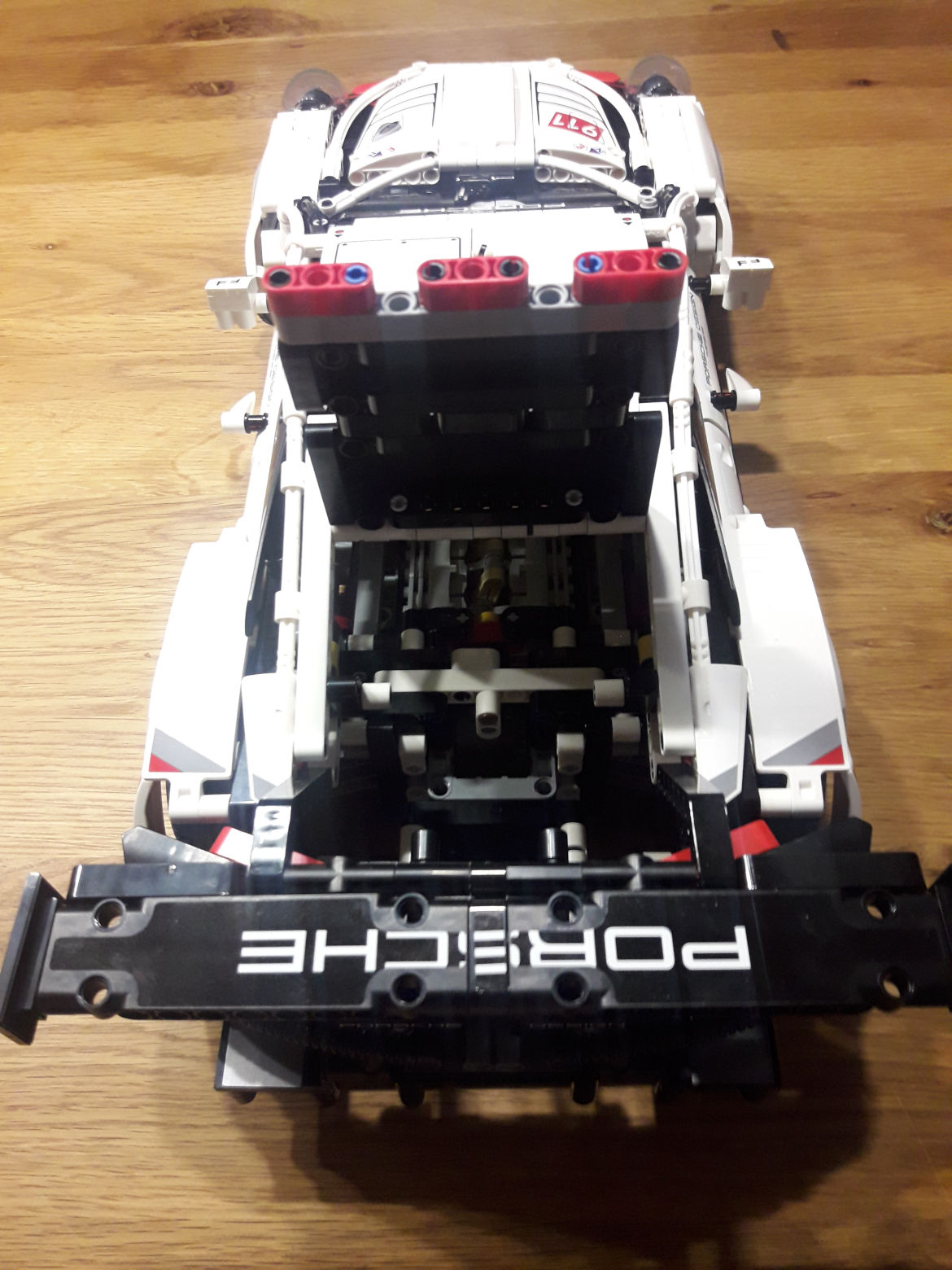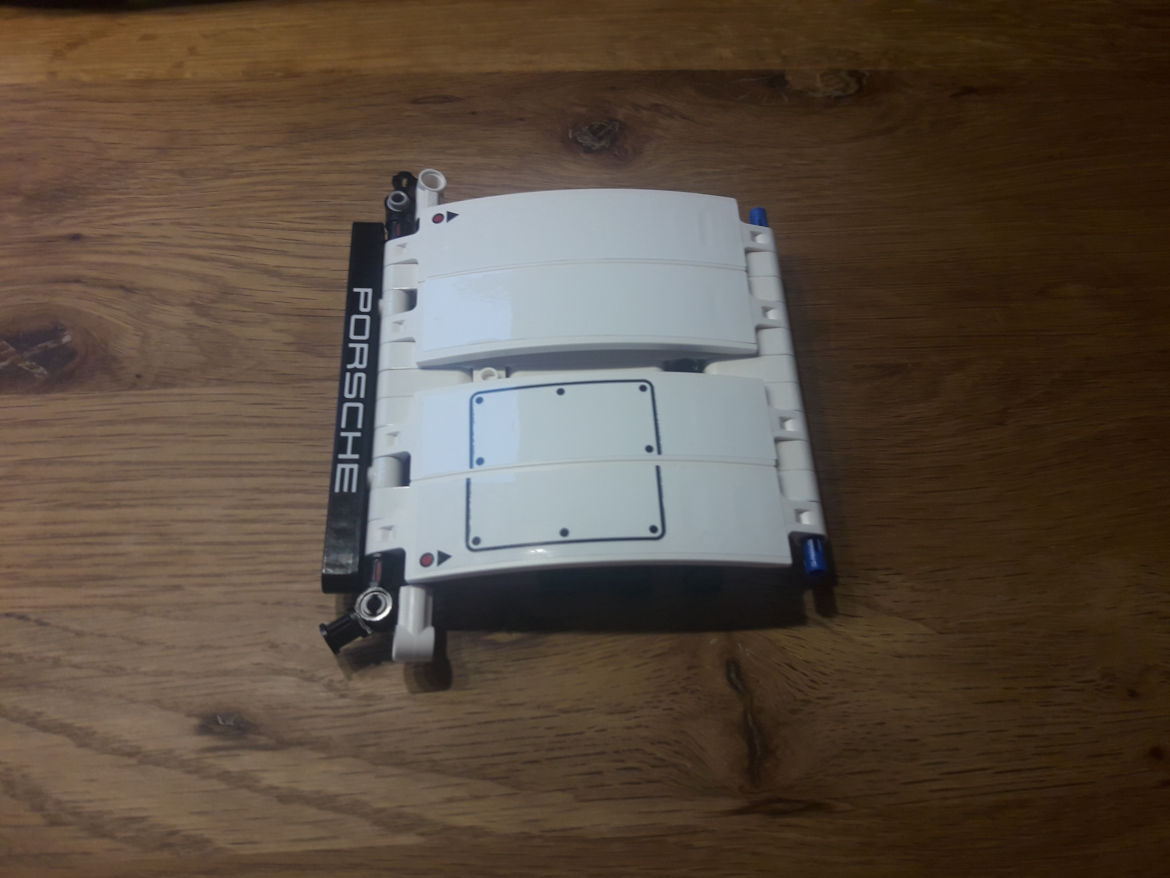 The 6 cylinder engine, which moves while driving.the roof for the cockpit...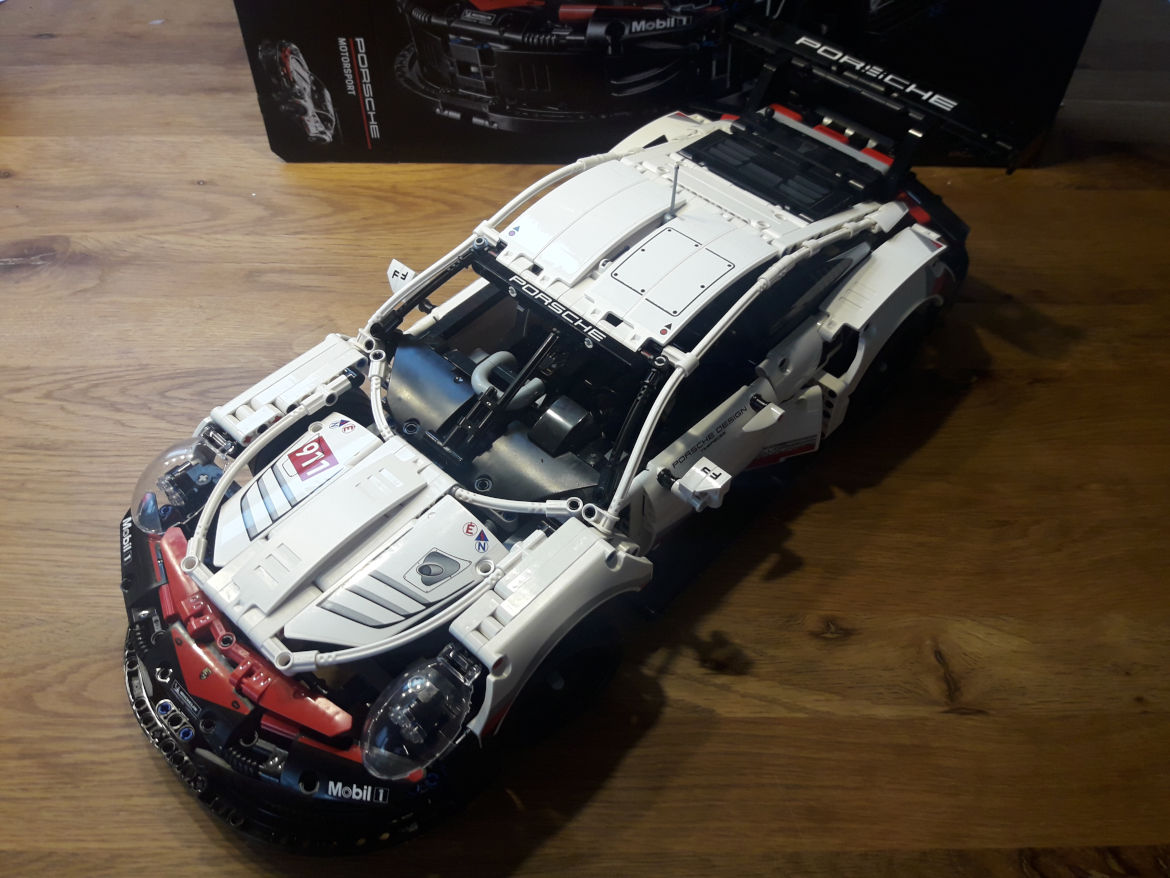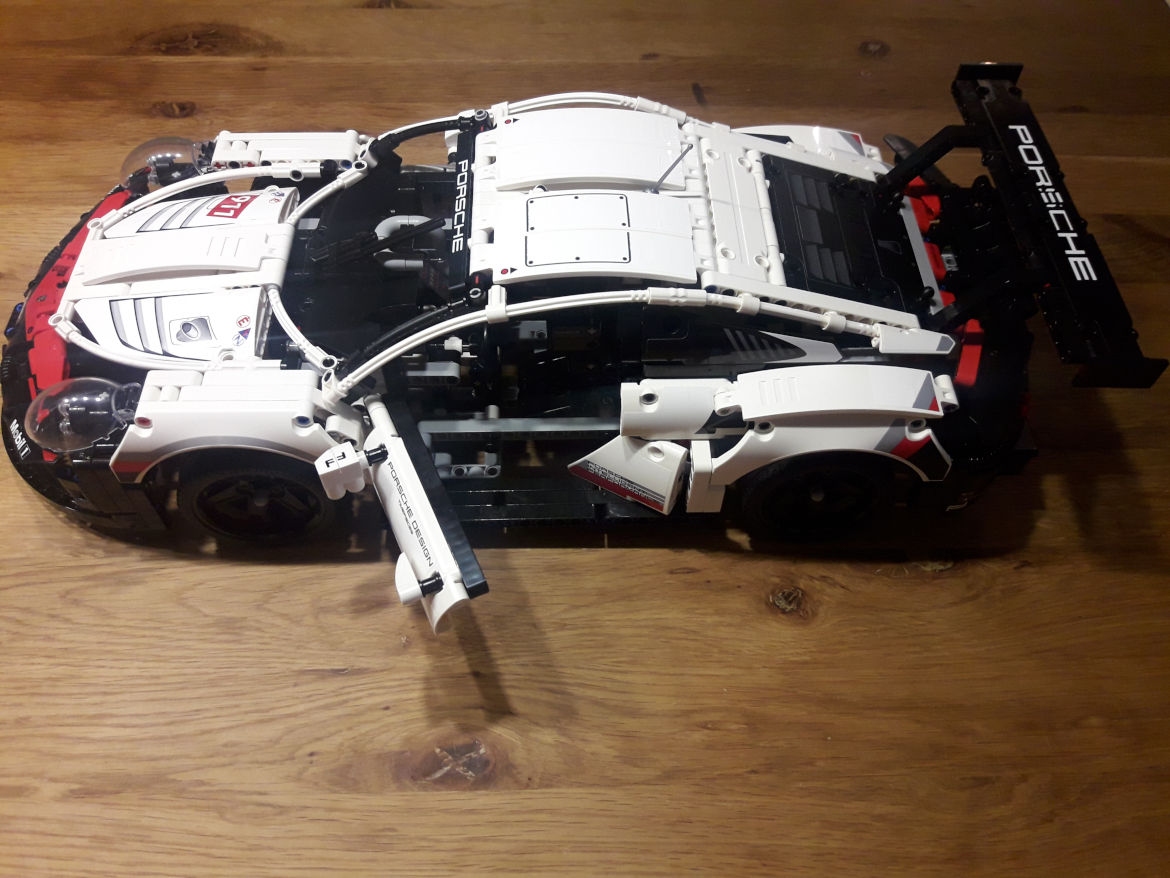 The finished Porsche and ready to get in.
Summary
Building time: about 8 hours
Level of detail: very high
Choice of parts: good
fun: very high
overall: good
Conclusion to the Lego Set 42096 Porsche RSR
So now a Porsche for half the money compared to the old orange Porsche. It is a lot of fun to build, although the search is already very annoying. If you don't sort roughly by size and color beforehand, you're lost. The price is probably also due to the fact that so many stickers must be attached. In total there are 52 stickers, which unfortunately stand out on the white of the Porsche. The Lego white is a little more greyish than the stickers. It has front and rear suspension and steering. The tailgate opens to give you a great view of the engine. The doors open on both sides and open and close smoothly. Overall, despite the above points, I am very excited about the model and it definitely makes an impression. So it definitely gets a place in the display case. Who wants to switch off at least 8h from the world is here definitely right.
---
Rate "
LEGO® 42096 Porsche 911 RSR

" & HAVE THE CHANCE TO WIN A 25 EURO GIFT CARD
We need you & your LEGO expertise! Since you are surely a LEGO expert like us, we would be very happy if you would leave us a review for LEGO® 42096 Porsche 911 RSR here. As a thank you, you will automatically be entered into a monthly prize draw to win a €25 voucher - so hurry up and write us your review now! Here you can find the winners of the last months.