Aktuell haben wir eine Vielzahl an Angeboten und GWPs. Alle unsere Aktionen findest Du hier!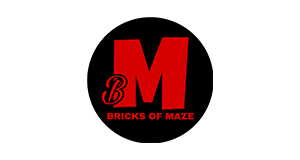 Merchandise von Bricks of Maze exklusiv bei JB Spielwaren!
#MinifigsAreTheBest! Unter diesem Motto entstehen bei Bricks of Maze auf Instagram (@bricksofmaze) jeden Tag tolle und detailgetreue Figuren, die bekannten Charakteren aus Filmen und Serien nachempfunden sind.
Markus ist außerdem ein Teil des Brickstory Teams! Seine Merchandise Artikel sind von Markus persönlich ausgewählt und zusammengestellt worden, der individuelle Druck seiner Fliesen, Steine und Figuren entstand in enger Zusammenarbeit.
Seine Figur kommt in einem Blister mit hochwertig gestalteter Blisterkarte. Mit dem Kauf der Merchandise-Artikel von Bricks of Maze unterstützt du direkt Markus und seine Arbeit!
Zum Start des Merchandise Programms sind außerdem Artikel von folgenden Partnern verfügbar:
Stonewars.de

Der Spielwareninvestor

Bricks of Maze

Stein auf Stein recognized LEGO Fanmedia

Austrian Brick Fan
Weitere Merchandise-Artikel ausgewählter und bekannter Partnerseiten folgen in Kürze!